Links
---
Cover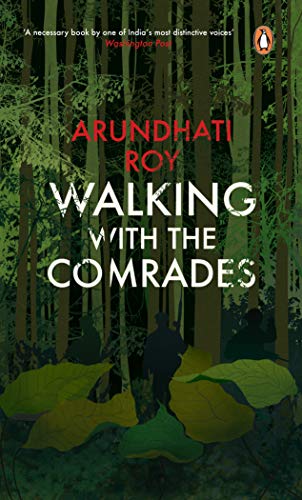 Marshall University does not ban books! The information is provided to let people know what has been banned/challenged elsewhere.
2022
Removed from the curriculum at the Manonmaniam Sundaranar University in Tirunelveli (Tamil Nadu, India). A complaint by Akhil Bharatiya Vidyarthi Parishad (ABVP), a student organization, lead a committee of academic deans and board of study members to recommend that the book be pulled from the curriculum. Walking with the Comrades is based on Roy's visit to Maoist camps, and it had been a part of the university's syllabus since 2017. The ABVP had threatened to take the matter to the central government is it was not addressed swiftly.
On These Pages
A Banned book has been removed from a library, classroom, etc.
A Challenged book has been requested to be removed from a library, classroom, etc.
For additional information contact
Ron Titus, titus@marshall.edu
304-696-6575
Last updated
August 17, 2022