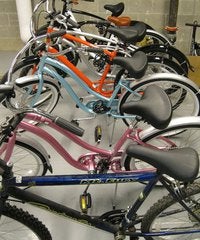 To checkout a bicycle, come to the Main Desk at the Recreation Center.
Membership is "Free" to all students, faculty, staff, and Recreation Center members.
All you need is:
– your student or staff ID
– a debit or credit card (to reserve the bike)
For more information go the the EcoCycle webpage!
---