Locking Confidential Document Containers are a good way to keep sensitive documents protected before sending them to be shredded. You are not required to purchase a container to use the shredding service. Many offices do find a container to be a convenient option for them.
The Shredding Department has containers on hand, or can get them for you within a short period of time. Due to a few of the options requiring ordering more than a quantity of one, and that we are able to get a discounted rate due to purchasing a large number of containers over time, once you decide which container you would like, we will purchase the item for you, and bill your fund/org.
Most offices will find the first two options will meet their needs. The cost listed is a one-time only charge, and prices are subject to change based on supplier pricing.
Containers Selection
---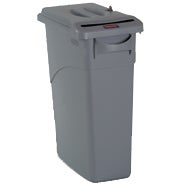 Rubbermaid Slim Jim #1

| | |
| --- | --- |
| Height: | 25″ (Fits under most desks) |
---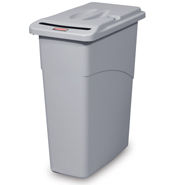 Rubbermaid Slim Jim #2

| | |
| --- | --- |
| Height: | 31″ |
---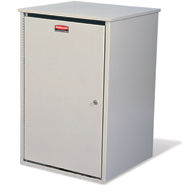 Rubbermaid Metal Container with bag

| | |
| --- | --- |
| Height: | 31″ |
---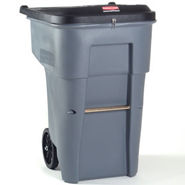 Rubbermaid Brute Rollout #1

| | |
| --- | --- |
| Height: | 42″ |
---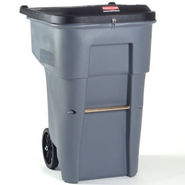 Rubbermaid Brute Rollout #2

| | |
| --- | --- |
| Height: | 46″ |
---