This Green Roof garden was installed September 3, 2013, on a small roof adjacent to the second floor of the Science Building. The green roof was the vision of Chuck Somerville, Dean of the College of Science, to experiment with the benefits of a green roof.
A green roof, if installed correctly, can extend the life of a roof for more than 20 or 40 years. It can also increase insulation properties, thus reducing heating and cooling costs, divert rainfall from the local storm water system, and provide much needed habitat for local and visiting wildlife, such as butterflies and birds.
In April 2015, a second Green Roof garden was installed at the new fully LEED "Green" Certified Applied Engineering Complex.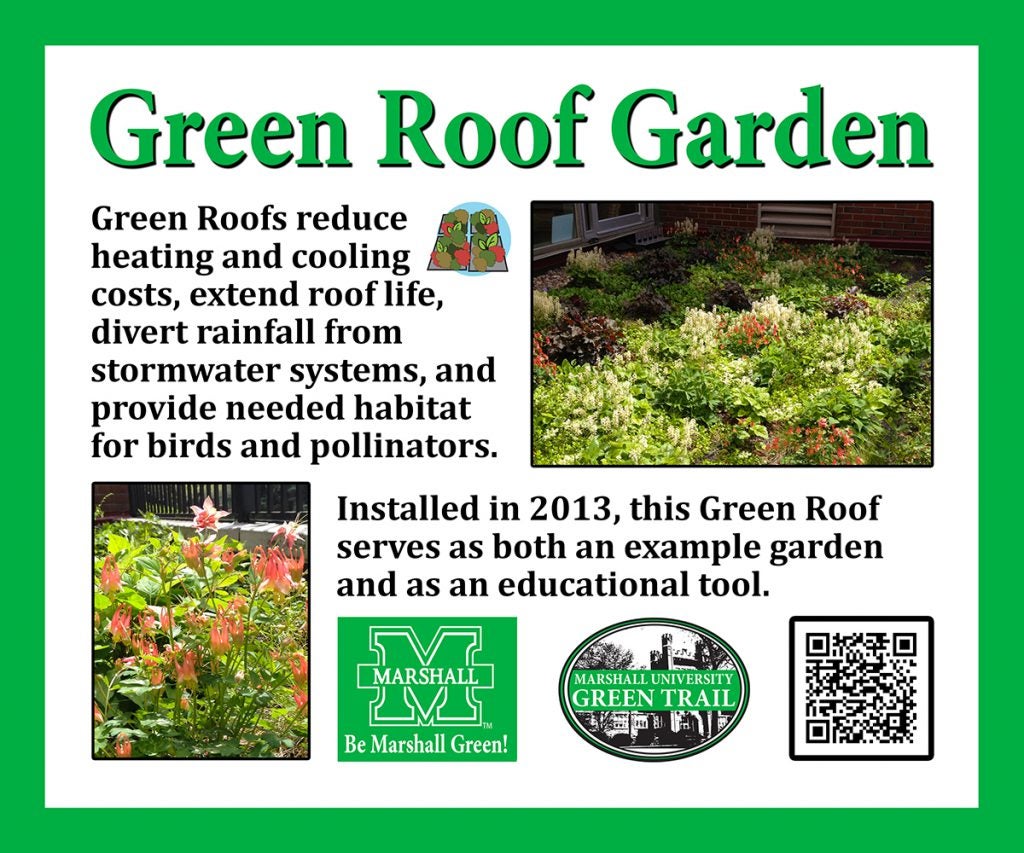 ---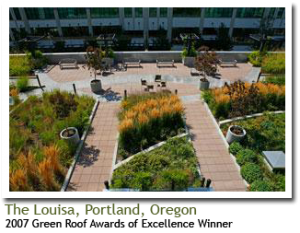 Why put a garden on a rooftop?
By: Nathan Hodnichak
Because roof top gardens provide cities with many different benefits that help a city stay clean, and become greener. The biggest thing they do is hold water, which sounds like such a small thing, but it helps tremendously. During big rainstorms so much water is dropped that, swear systems and storm drains, fill and get backed up. This can flooding occurs in low-lying areas. These gardens can hold up to 70 – 90 percent of water that falls on them. This will reduce the amount of water going through drain systems and prevent flooding an area.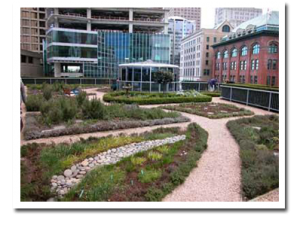 Another benefit of these gardens is that they reduce air born pollutants in cities. These plants filtering different gases and carbons that would otherwise be released into the atmosphere, and could potentially harms us. These gardens also absorb less heat then concrete or asphalt which means it cools the environment around the gardens, and can even lower the temperature of an area if there is enough green space.
These gardens could even be used to grow local food goods, such as beans, tomatoes, potatoes, peppers, and many other goods, all helping with the concept of sustainability.
References:
Green Roof Benefits. (n.d.). Retrieved October 21, 2014, from Green roofs offer many public, private, and design-based benefits.
---