The Marshall University Student Garden began as a vision by Steve Hensley, Dean of Student Affairs. He wished for an area on campus where students could go to plant a vegetable garden, relax, and learn. The goal was to help students connect with their food sources with hands-on experiences.
During the second year, Marshall University Instructor, Rick Abel, and his PROS Students, Parks and Recreation Organization of Students, took over the raised beds. The group did a fantastic job in maintaining the plants. By fall of 2013, the MU Sustainability Department hired their Lead Gardener, Angela Kargul, to manage the gardens and to coordinate with campus students, clubs, organizations, faculty and staff volunteers.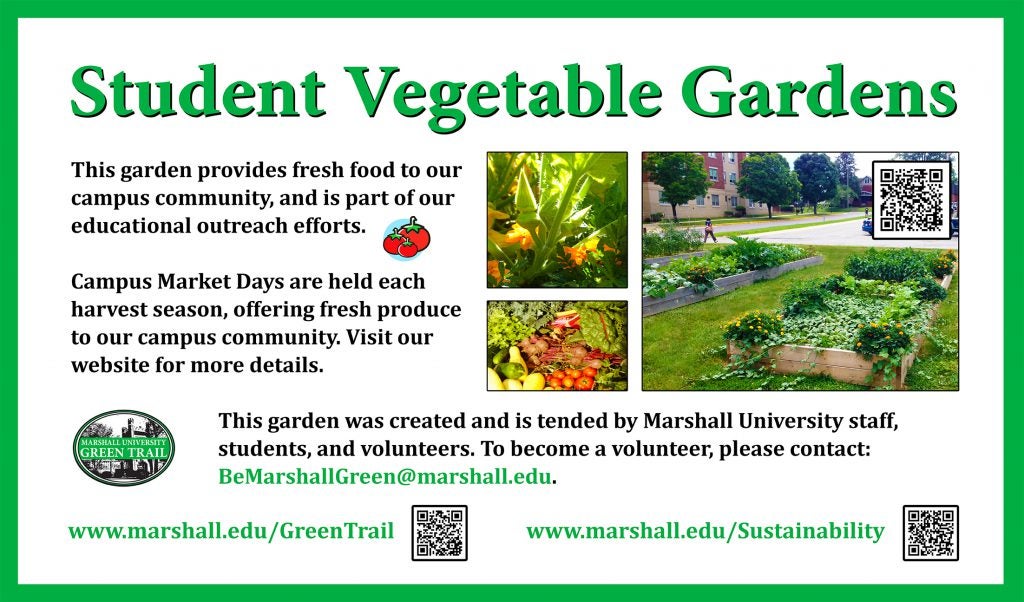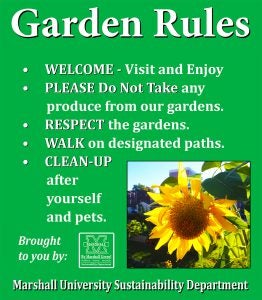 The Student Garden is located directly behind the Career Services building, 1687 5th Avenue.
[See it on Google Street View]
Plants come from either donations or are raised in the Marshall Greenhouse.
Produce from this garden is distributed through weekly Market Days, serving university students, faculty and staff, as well as area residents. All are welcome to attend.
Volunteers are welcome! Just email: bemarshallgreen@marshall.edu.
---