The Marshall University Greenhouse has seen an increase in use over the last several years. Multiple organizations and departments are now growing plants to beautify and green Marshall's campus: Housing and Residence Life, the Sustainability Department, Biological Sciences Department, the IST Department, West Virginia State University's SCRATCH Program, Natural Resource and Recreation Management and the student groups PROS and the Creek Geeks.
Faculty members use a couple of rooms for propagation and experimentation. The SCRATCH program utilizes the greenhouse as part of their children's education program and urban agriculture project. Other rooms are hosted by the student group PROS, Dr. Mindy Armstead and the student group Creek Geeks and Assistant Professor Terry Shank with Integrated Science and Technology (IST).
The Sustainability Department uses two rooms to start and propagate plants for use in their many Sustainability Gardens and for educational outreach efforts.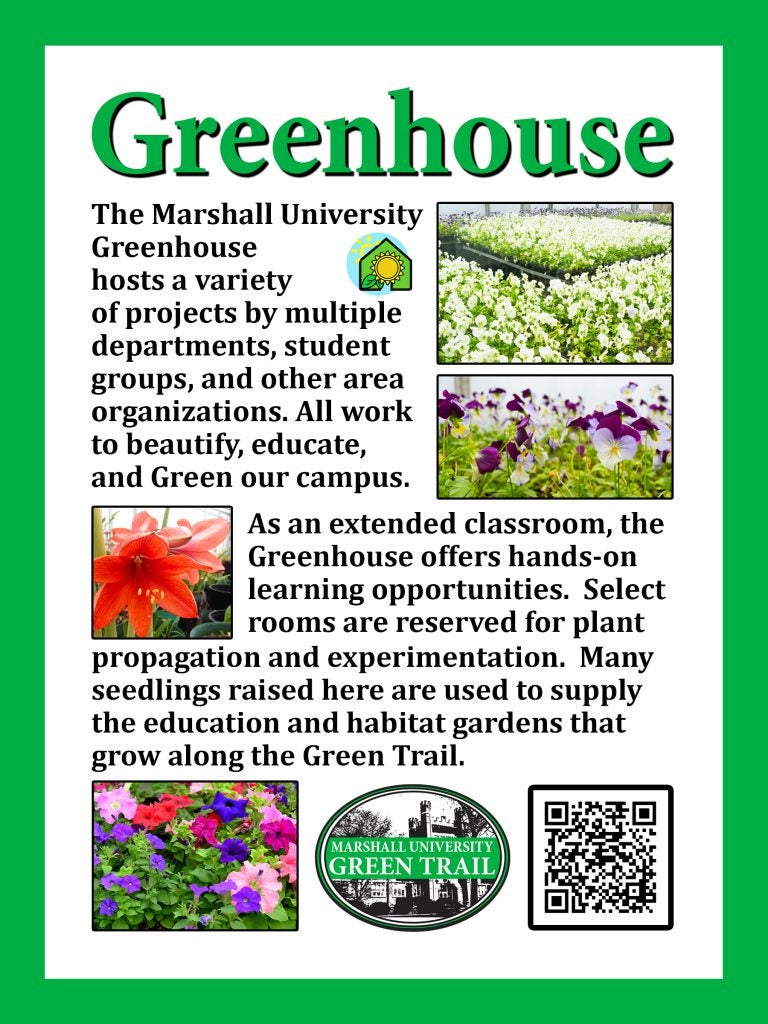 ---