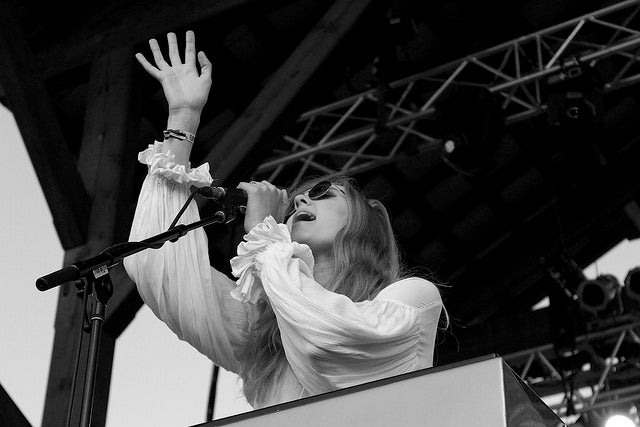 by Autumn Vallandingham, WMUL Photographer and Social Media Coordinator
Over the past few months, WMUL has given Kelsie Tyson and I some of the best opportunities. We were both able to attend Bunbury Festival and I was able to attend FloydFest.
Starting with Bunbury, located in Cincinnati, Ohio on the riverfront, headliners included The Avett Brothers, Snoop Dogg, The Black Keys, and Brand New. For only attending Sunday, Kelsie and I were able to see WMUL favorites The Front Bottoms open the Yeatman's Cove Stage, followed by Manchester Orchestra and Brand New. Reflecting on the the event, Kelsie stated, "Bunbury was an amazing experience! There was so much energy and general love for music. It was amazing being able to see well known acts interact with their loving fans." The set up of Bunbury was extremely fun and the venue on the riverfront gave the festival such a nice, summery feel.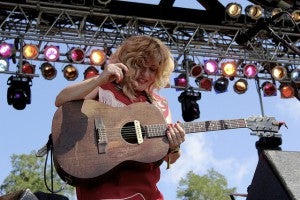 FloydFest, July 22-26, 2015, has been a Floyd, Virginia staple for 14 years now.  Headliners included Grace Potter, Brandi Carlile, and Emmylou Harris and Rodney Crowell. This being my first FloydFest, I was completely overwhelmed by the festival itself. I was accompanied by my mother, Cherie Brown, who also had never attended FloydFest. The overall atmosphere was extremely welcoming and the scenery at the festival itself, as well as traveling to it, was beautiful. I was very sad I was not able to attend the whole festival, but a single day of festivities did not let me down. I hope to attend next year, as well as attend the whole event.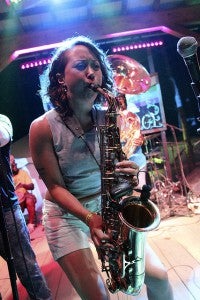 All photos of FloydFest can be accessed on Autumn's Flickr.