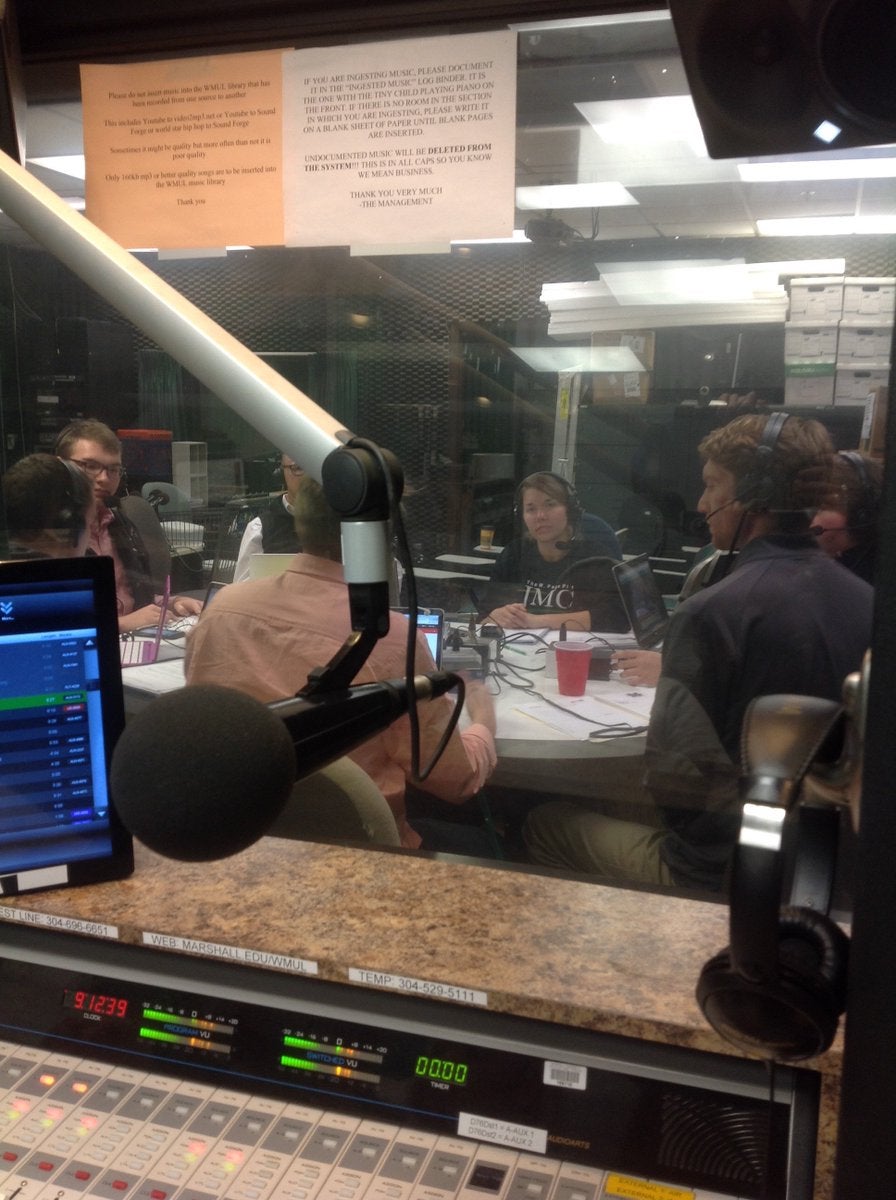 WMUL-FM Election Night Broadcast Tuesday, November 8 from 8 p.m. to 12 a.m.
WMUL-FM is excited to present another election night special report broadcast on Tuesday, November 8. The special report will begin at 8 p.m. and could run past midnight depending on the polling results.
"This election cycle has intrigued a lot of people on Marshall's campus and the surrounding Huntington – Tri-State area," said Executive Director Adam Rogers. "This is the kind of election that will be remembered for quite some time at the national level, but it's the local and state races that truly impact our everyday lives. As a public radio station, it's WMUL-FM's duty to provide a quality election night special report for regular updates on those local and state election results.
News Director Rebecca Turnbull and members of the Newscenter 88 staff will provide listeners updates on the Presidential race between Democratic candidate Hillary Clinton and Republican Candidate Donald Trump. The Newscenter 88 Team will also get updates on the gubernatorial, West Virginia House of Representatives and Senate races and city of Huntington and Cabell county elections with reporters on the scene at election night parties and Cabell County and West Virginia State courthouses.
WMUL-FM also have representatives from Marshall University's Young Democrats and College Republicans on its panel for the special report. Dr. C. Damien Arthur, an assistant professor of political science at Marshall who specializes in research on the Office of the President, will also join the panel discussion.
WMUL-FM News Director, Rebecca Turnbull said, "We're going to be having five different roles at the station.  Off-site reporters, desk anchors and guests, producers, fact finders, and social media.  We will all be working together to collect content that guests and anchors can comment on to inform the Tri – State area of what is going on in state and national elections."
"WMUL-FM is a great resource for keeping track of things that are happening, or things that are about to happen since the radio station is highly involved in the media section of communication," WMUL-FM Promotions director Rashard Walker said, "Being a part of this upcoming event will definitely be something worth looking into as the radio station gets news and then gives it to the public."
For more information, contact Rebecca Turnbull at Turnbull4@marshall.edu or 304-696-6640
###