The Department of Chemistry instituted its first true summer research program in 2010. Previously, individual researchers had financially supported students, but in 2010, a program was designed with group activities designed to better engage students. The aim of the summer research program was to make summer research an activity for which our majors compete to be selected and to foster strong student/faculty relationships. The summer research program is interdisciplinary in that about a quarter of the participants have majors outside of chemistry.
The Department of Chemistry's annual Summer Research Program includes 20–25 students engaged in full-time research for 10 weeks. During this time, most of the students are paid for their work. Support comes from faculty research grants, the SURE program, and fellowships funded by donations from chemistry alumni. Research-active chemistry faculty are involved in the program, serving as mentors and organizing many activities to enrich the students' experience.
---
Annual Research Symposium
A formal symposium is held at the end of summer. Each student gives an oral presentation describing their accomplishments. This experience prepares students for their future profession as they learn how to craft and deliver a scientific presentation.
---
Field Trips
Students learn about possible careers in chemistry and related fields on the annual field trip. Past locations include the West Virginia State Crime Laboratory, Marathon Petroleum Refinery, MATRIC Research Facility, and the DOW Chemical Company.
---
Social Events
Fun activities allow students to network with one another and build relationships with professors. Participants have gone to West Virginia Power baseball games, Carter Caves State Park, and competed for a trophy in the annual Wii Bowling tournament.
---
Travel Opportunities
After participating in the summer research program, many students present their work at various scientific conferences. These include American Chemical Society meetings in Philadelphia, Indianapolis, and Pittsburgh. Some students have also presented at specialized meetings, such as the Midwest/Southeast Photosynthesis Meeting.
---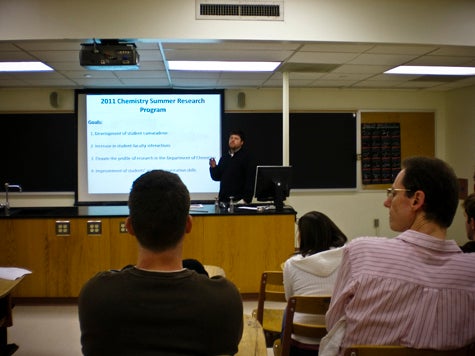 Dr. Kolling describes the goals of the 2011 Chemistry Summer Research Program at the Kick-off Symposium.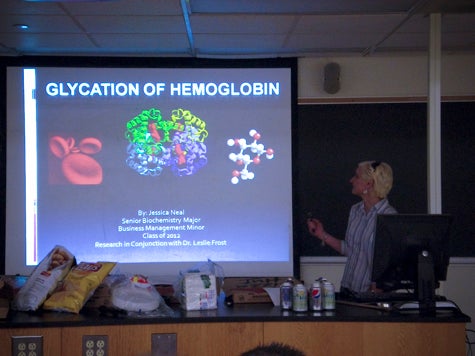 Jessica presents research that she will perform in the Frost lab at the Kick-off Symposium.
Students and faculty receiving a tour of the Marathon Petroleum refinery near Ashland, KY.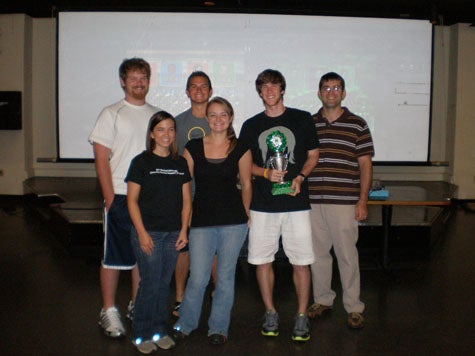 Scott Day's group posing with their trophy after winning the annual Wii bowling tournament during the ice cream social.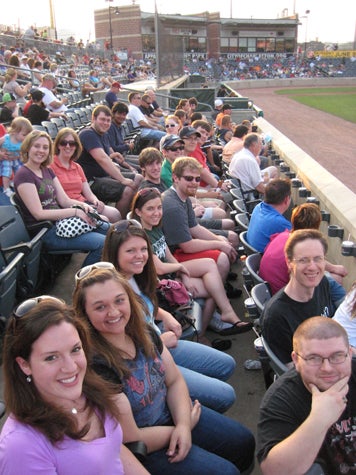 Members of the McCunn, Day, O'Connor, Kolling, and Wang labs attend a WV Power game at Appalachian Power Park in Charleston, WV.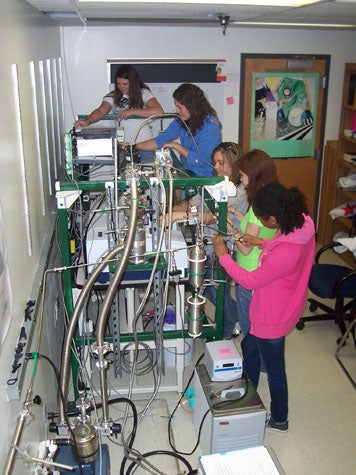 The McCunn Lab works to maintain their matrix-isolation FTIR instrument.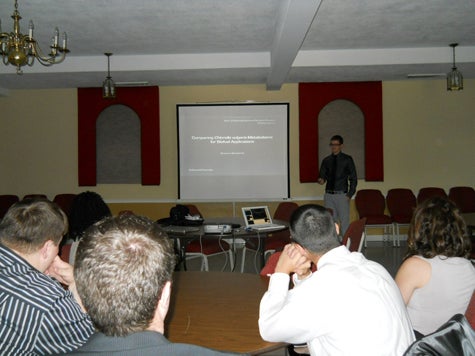 At the Final Research Symposium of the Summer Research Program, Ben presents research that he performed in the Kolling lab.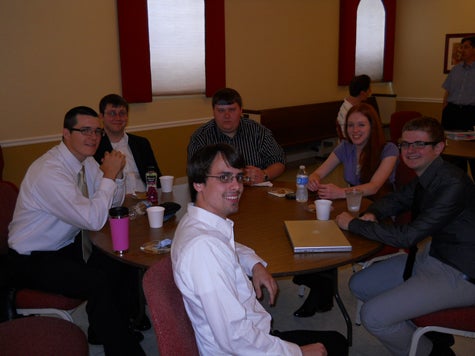 Members of the Kolling lab enjoying food and talking about science at the Final Research Symposium of the Summer Research Program.