At Marshall, The College Program's academic and communication supports were there for him to succeed and continue exercising reciprocal communication practice. He completed the communication courses that were secured by the program for him in speech therapy. The College Program worked with him to determine and request reasonable accommodations. They helped with course and professor recommendations. The biggest thing they did for our son was to help him organize his coursework on a weekly basis to get things done in a timely matter. Social skill supports were always there and encouraged. We love the annual parents' weekends where we get to interact with other families and visit with staff. We love hearing the successful testimonials of other students and find ourselves pulling for other families and their children. Rebecca Hansen, Jackie Clark, and Laura Viars are always there behind the scenes offering immeasurable support and guidance to us and our son. Randy Bridgette from the West Virginia Department of Rehabilitation has also been invaluable over the years. These professionals truly work as a team to help our son achieve his lifelong dreams. They know how to "roll up their sleeves" and get things done. Since our son entered the College Program for Students with Autism Spectrum Disorder, he graduated from the College of Science at Marshall University and made the Dean's List for every semester he was there. He is now in graduate school at Marshall fulfilling his dream with the continued individualized supports of the wonderful staff at the College Program. This staff has integrated themselves into the graduate school and are working with his graduate professors to meet his needs.
We have a totally different young man than the one we dropped off at Marshall. He is more mature, confident, organized, totally independent, and bright with a dry sense of humor. His improved social skills are evident in everything he does. He is now able to integrate himself into this big world. He has had internships in his field of choice and worked countless volunteer opportunities. We fully expect him to be employable in his chosen field after graduate school. He is now loving life and embracing his independence. This is all because "WE ARE MARSHALL!"
Signed, Anonymous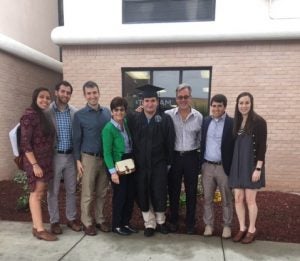 On May 5, 2018 our family experienced an event that we were not sure would occur. We attended our son Nick's college graduation from Marshall University. Nick's involvement with The College Program for Students with Autism Spectrum Disorder at Marshall was invaluable and a key reason that Nick was able to succeed at school. We especially understand how important The College Program was to Nick achieving his goal of a college degree because he did not begin his college journey at Marshall. Nick spent the first year of college at a different University where there was no Autism support program, so we fully understand the important role that The College Program provided and how reassuring it was for us, his family, to know that we had individuals that truly understood and that we could contact when an issue arose.
My husband and I walked out of our first meeting with representatives of The College Program and we looked at each other and both said, "They get it". Nick's Counselor and Graduate Assistant were always available and helped keep Nick on task as well as helped resolve administrative issues that are common with scheduling classes and living accommodations.
We feel very fortunate that Nick was part of The College Program and that we had the opportunity to become a part of the Marshall College Program Family.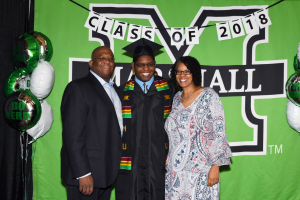 On behalf of the Hyrams Family, we are grateful for your unwavering support for Jamal through his journey to receive his college degree from Marshall University. We are also proud of Jamal's courage and tenacity to overcome the many obstacles that would have halted many.
We know that our sentiments are shared by the other WVATC families that make sacrifices and work diligently to provide their children with life's best experiences. We are members of a phenomenal extended family through Marshall and we look forward to a lifetime of engagement.
Hyrams Family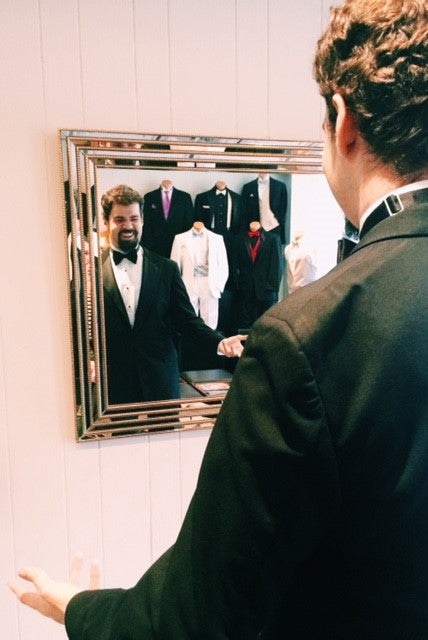 Thank you for such another lovely Parents Weekend.
I was struck by watching Charlie this weekend at how far he has come. He chatted easily with parents at the Friday night reception and then as we were in line for food at the brunch, he and another student had this very normal, unprompted conversation about a class they are both in and an assignment. He ordered wine at a bar on Saturday night in such perfect Spanish that the bartender remarked on it. Charlie was very relaxed all weekend.
He has certainly come a long way from the terrified high schooler we brought out there in the summer before his senior year. I know some of it is just because he has matured but a great deal of it is due to the experiences he has had at Marshall. He has been able to try to figure things out on his own but with the wonderful safety net of the Program right there to catch him. And he has fallen, quite a number of times, but with the help of all of you he been able to get back up and try again. I don't think he would be at this point if he had lived at home.
One the lessons I think the Program teaches is that as adults you have to learn to get help from people other than your family. This is really hard for any kid, but especially so for kids with ASD. Realizing he can succeed and overcome challenges has made him much more confident and he will need that going forward. Being able to live at college has made him feel "normal."
So thank you all for your patience, your being on call at all hours and all the work you do. You are changing the lives of those you touch. We will be forever grateful.
Rebecca Hill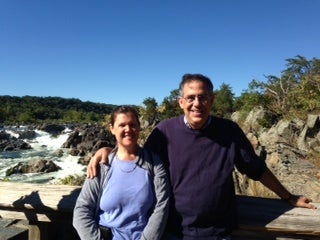 What an amazing program supported by a wonderful, caring and dedicated staff. As parents, you want the best for your child. And we certainly get that as our son is doing so well at Marshall. The school's autism program is the best example of a caring community and the staff are true miracle workers. We have never seen our son happier, more independent and driven to have a future of happiness and fulfillment. Thank you.
Scott and Phyllis Badesch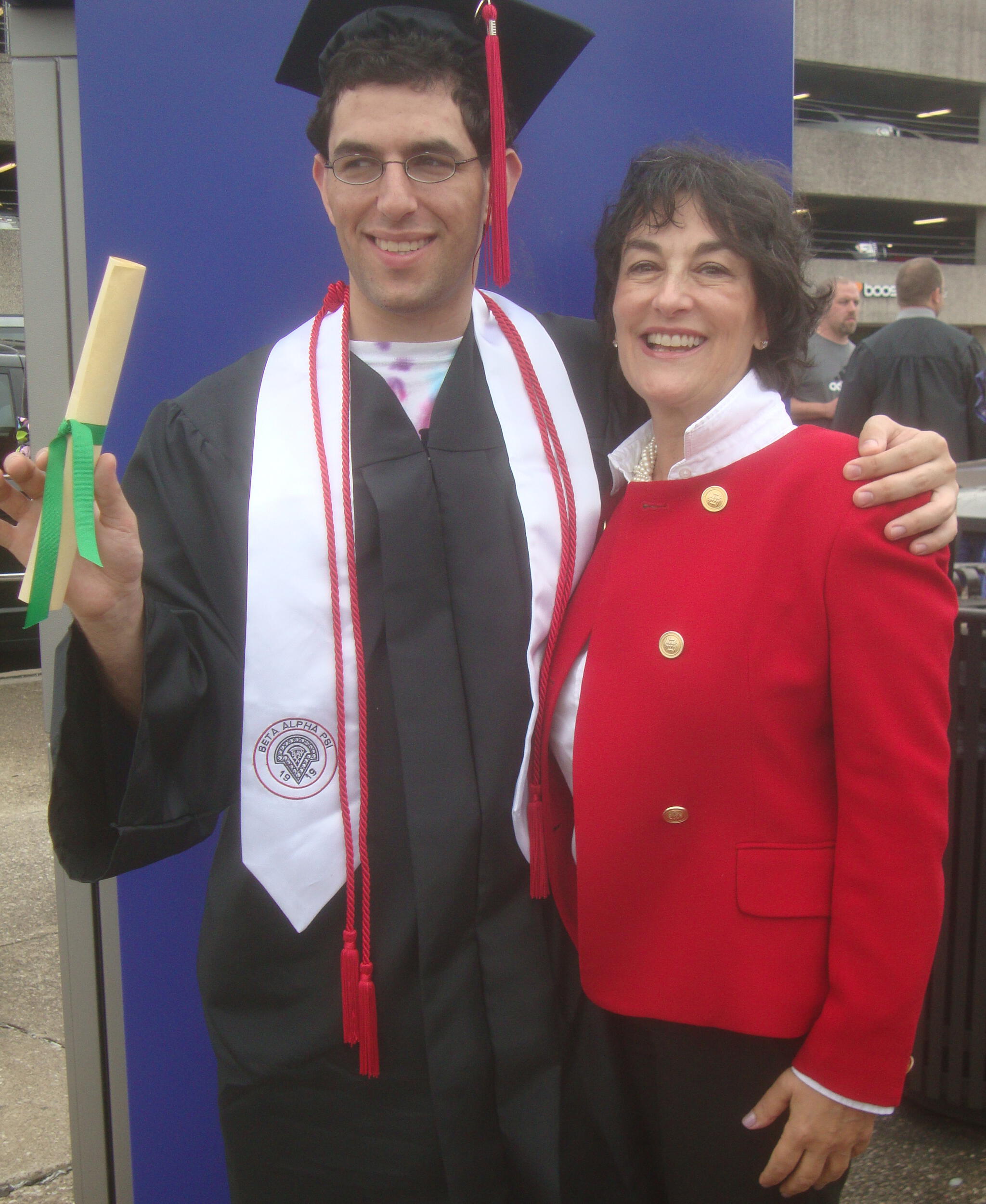 A THANK YOU
May 4, 2012
We hoped college was in Eren's future,
We knew Eren would need help and was smart.
Just one little problem,
We didn't know where to start.
13 colleges I interviewed,
We have autism support programs, they said.
After speaking with them all,
I knew I'd been misled.
When we learned of CPSAS,
We thought we were in heaven.
And then we met Marc and Becca
In November 2007.
Some time shortly after,
In January 2008,
Eren went to a program
Which singlehandedly changed his fate.
He said: Mom, I want to make friends
It was shocking, truth be told.
A blessing of unimaginable magnitude
And portent of what the future would hold.
He called back to CPSAS,
And talked to Marc and Becca both.
Afterwards, Marc commented to me,
We've never seen such growth!
And so to Marshall, Eren came
With CPSAS, he could.
Its 1st Honors student ever–
Succeed? We thought he would.
He went to class, he did his work
He transitioned really well.
But it was due to Marc and Becca's help
That everything went swell.
Becca handpicked helpful professors
Marc guided Eren through the social maze
With the assistance of different GAs,
Progress was measured in days.
Classes, Discovery Group, Red Cross, SAB, Multicultural Affairs, Night Life, Beta Alpha Psi, Friendships, Relationships, Internships
All with a guiding hand
Whoever would have thought Huntington
Was the promised land
I wanted to find a male GA
Who could be like a brother
Becca found us Carl
He's been like no other.
Carl has been the best GA
The best GA by far
For starters, he let Eren
Even drive his car!
He's been someone Eren could count on
For good counsel, help or a chore
He included Eren at family dinner
Could you possibly ask for more?
WRP, Franny King, ASAN, Freddie MAC, mock interviews, Skype interviews, DisAbility Link, Briggs, Department of Labor, Counseling Center, conference calls,
Resume, resume, resume, resume,
Revise revise revise
Jackie and I each learned
Together we became more wise
Jackie you've really been great
You've helped Eren transition so much
And all the while you've always had
A willing attitude, a smile, a soft touch.
Becca you have been my rock
Throughout the past 4 years
You've seen me through some difficult times
You've helped to calm my fears
Marc's confidence in you was just spot on
I've seen you blossom and grow
I'll miss our connecting and touching base regularly
More than you can know.
Marc it's hard to put into words
Just how I feel about you
Yes this is a cliché for sure
But you are–too good to be true
Your vision, your thoughtful consideration, your insight,
Your kindness, your dedication, your care
Clichés are clichés because they're true—
And you are so special and rare.
You've taught Eren about becoming a man
You've told him you're proud—so important to say
You've been a role model from the beginning
And helped him mature, evolve, and develop in every possible way
Becca, Jackie, Marc,
My foundation of 3
You've held me up, you've helped me through
More grateful? I couldn't be
And so Eren is graduating
With your help, he learned, he matured, he grew
From the bottom of my heart
With all my love, thank you and you and you.
Dorian Denburg