Introduction
This guide will walk you through the Marshall University 2021 Spring Check In process. If you need any assistance, please contact the Housing and Residence Life Office at 304-696-6765, housing@marshall.edu.
Start to Select Your 2021 Spring Check In Date/Time
To start your Housing Agreement, go to https://www.marshall.edu/housing/spring-2021-check-in/ and click on "Start Selecting Your Move-Out Date/Time". You will see a login screen that is similar to the one you log into MyMU. Use your MU Net Credentials to login.
Once Logged In you will see the screen below: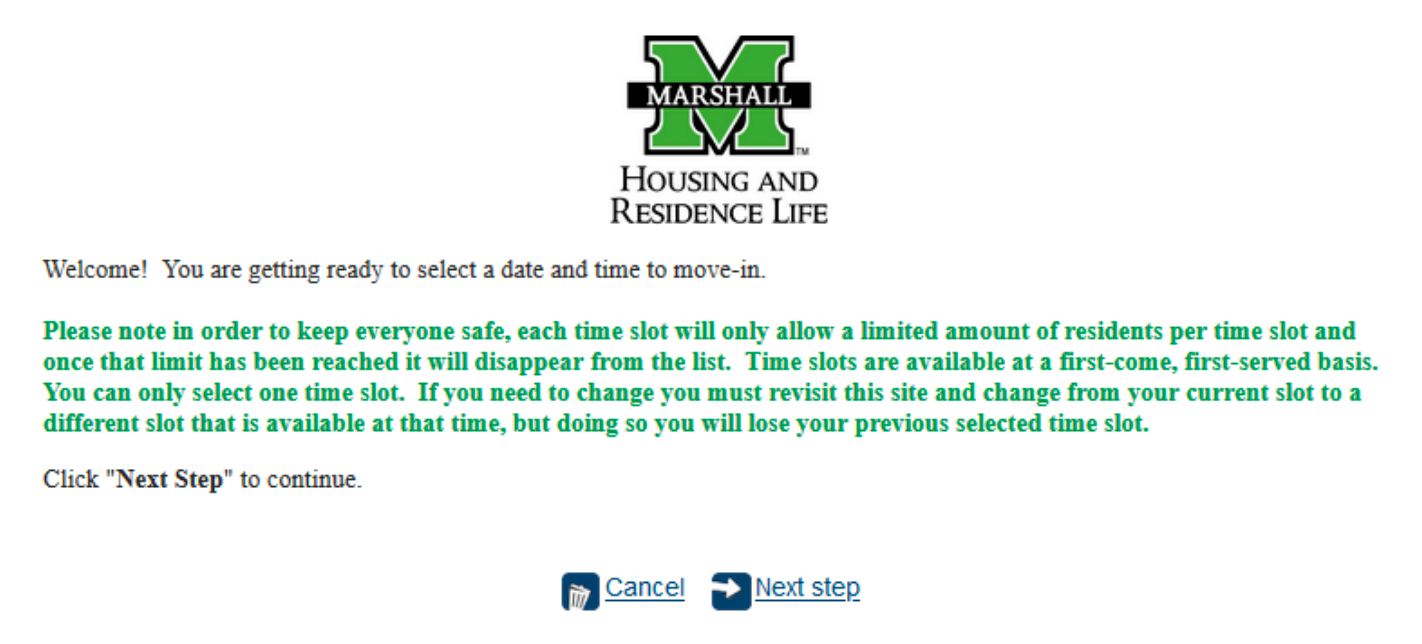 Step 1 - Welcome Page
On the next page, you will see information about Check out process. Once you have read this, click "Next Step" at the bottom of the page.

Step 2 - Room Assignment
The next step will pull your Spring 2021 Room Assignment. Click on the
"Populate"
button to pull your assignment.
Step 3 - Move In Day & Time Selection
The next page you will select your move in day and time. Under the section that say "Description", there is a Green Plus. Click on the Green Plus and a menu will pop out labeled "Add/Edit Move In Day/Time". Select your Day and Time with the drop down list under
"Add/Edit Move In Day/Time"
. Once you select your desired day and time, click
"Save"
.
Note: All time slots are have a limited number of spaces. Once the limit has been reached that time slot will disappear off the list.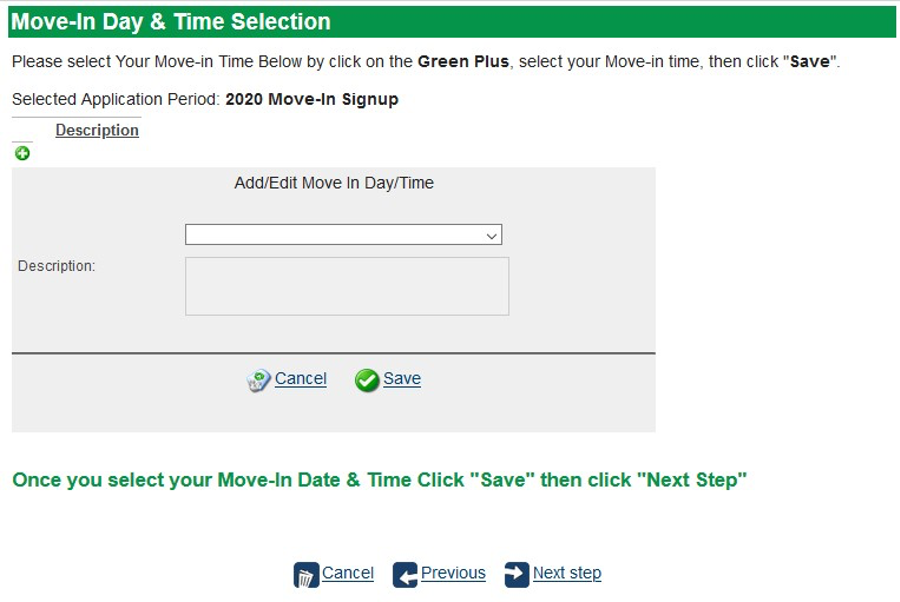 Once you have successfully selected a Move-In Date and Time, click on "Next step" at the bottom of the page to continue.

Step 4 - Summary Page
The next page is the summary page of what you have completed up to this point.
Please review the information on this page and if necessary, go back to any section that you need to make a change by clicking "Previous" at the bottom of each page.
Once you have reviewed everything and it is correct, you can download a pdf copy for your records by click the "Download" link.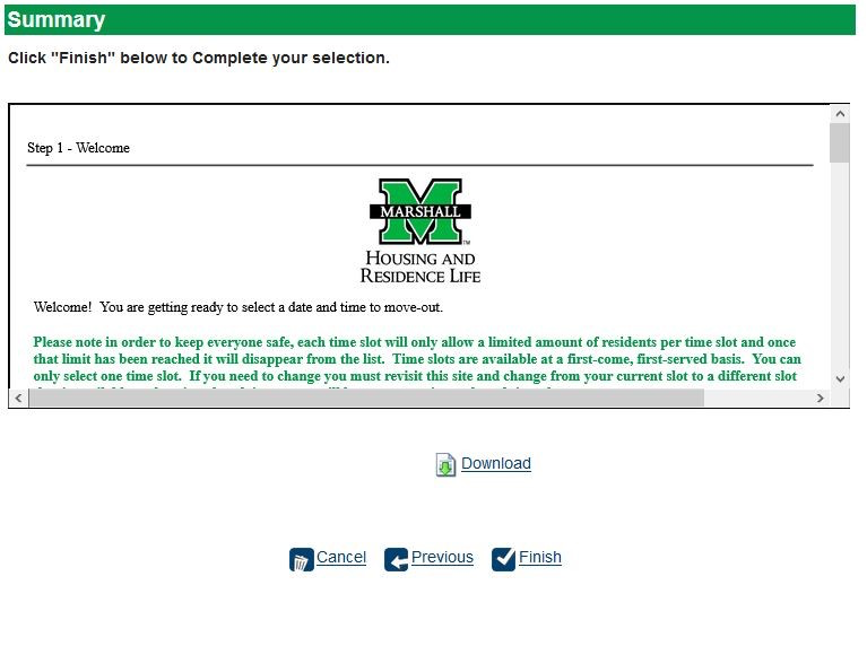 Then click on the "Finish" to complete the process.
You will then see a confirmation page stating that you signed up for a move-in time slot. Once you see this page, you can close the page.
If you have any question, please feel free to contact us at 304-696-6766 or housing@marshall.edu.