First Year Halls Staff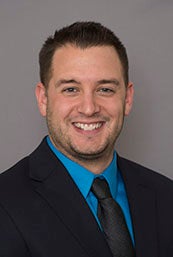 Ryan Rosevelt
Director of Operations, First Year Residence Halls
Telephone: 304-696-5827
Email: rosevelt@marshall.edu
Hello, my name is Ryan Rosevelt, and I am the Director of Operations for the First Year Residence Halls. This is my eighth year working in the First Year Halls, where, in the past, I have held the positions of Assistant Director of Residence Life, Residence Director as well as Assistant Residence Director. I received my Master's degree in Human Resource Management from Marshall in May of 2014. My bachelor's degree is from Kutztown University of Pennsylvania in Clinical/Counseling Psychology, with a minor in Sociology. During my time at Kutztown, I served as a Resident Assistant and as a Freshmen Orientation Facilitator. I hope everyone has an enjoyable and successful year! Take care and GO HERD!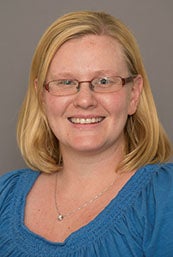 Heather Smith
Assistant Director of Operations, First Year Residence Halls
Telephone: 304-696-3738
Email: walker137@marshall.edu
Hello! I have a BBA in Marketing from Marshall University. In the First Year Residence Halls, I handle room assignments, room changes, hiring and supervision of desk staff, billing and accounts payable, and lots of other things. I'm happy to answer questions when I can, so feel free to stop by my office whenever my door is open. Outside of work, I enjoy spending time with my husband, children, and our cat Philbert.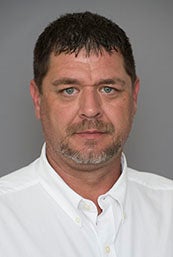 Russell Blankenship
Assistant Director of Maintenance, First Year Residence Halls
Email: blankensh147@marshall.edu
Hello, I am the Maintenance Supervisor for the First Year Residence Halls. I have worked in the First Year Residence Halls since they opened in 2008. My responsibilities include managing the cleaning staff, working with outside vendors that maintain some of our building systems and taking care of all the maintenance needs of the buildings.I have a universal certification in Refrigeration and my Associates Degree in HVAC with a third year advanced course.