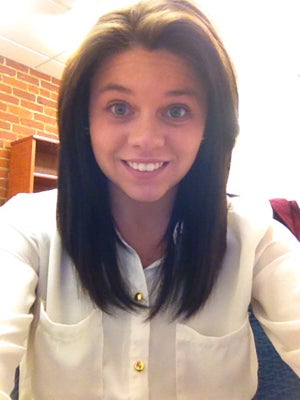 What is your name?
Jessica Parrish
Where are you from?
Washington Court House, Ohio
What is your major?
Accounting & Economics
Why did you choose Marshall?
She fell in love with Marshall during her first visit to the campus.
Why do you enjoy living on campus?
Going to programs that my RA offers you; put yourself out there and meet new people. It will make your time at Marshall more valuable.
What advice would you give to students living in the residence halls?
Always get out of your room and do something fun.  If you aren't doing homework, don't turn on your TV.  Go find some friends down the hall and do something fun.
What would you say to students who live off campus? 
She recommends living on campus just once to anyone.
"Live on campus just once. Without living on campus I would not be involved in nearly as much as I am. I feel if you do not do not live here just once you are not getting the full college experience. It is most definitely an experience of a lifetime."