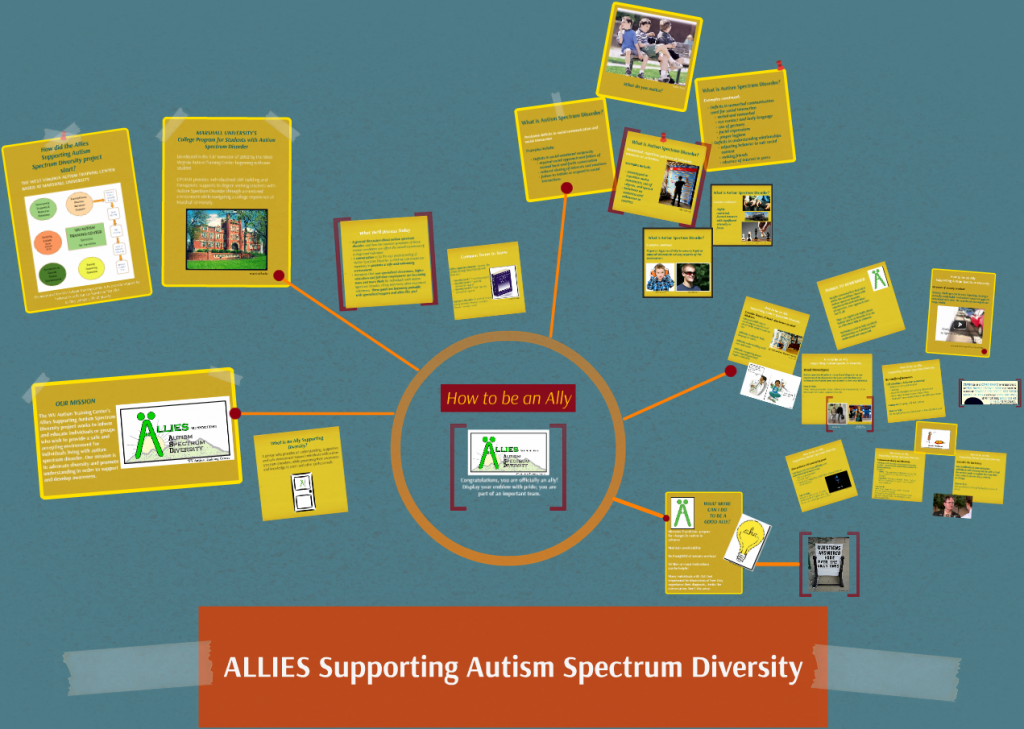 Mission: The WV ATC's Allies Supporting Autism Spectrum Diversity (ASASD) project works to inform and educate individuals or groups who wish to provide a safe and accepting environment for individuals living with Autism Spectrum Disorder. Our mission is to advocate for diversity and promote understanding in order to support and develop awareness.
ASASD has a primary focus of working with college campus faculty, staff, and organizations to serve and create awareness regarding individuals with Autism Spectrum Disorder. We want to enable campuses to deepen their support by enhancing understanding of the disorder, discover strategies known to be helpful, and create welcoming spaces to foster development. This project provides training and technical assistance to help develop individual or group ability to provide a safe and welcoming space for students with ASD. We hope for this initiative to expand from the campus community to the local community, and ultimately nationwide, to create supportive environments for all individuals with ASD. Trained allies will promote understanding and acceptance of individuals with ASD in their professional and personal lives in order to spread the ally mentality.
If you would like to learn more, or become an Ally yourself, visit the Allies Supporting Autism Spectrum Disorder homepage here – http://asasdinitiative.wixsite.com/allies.