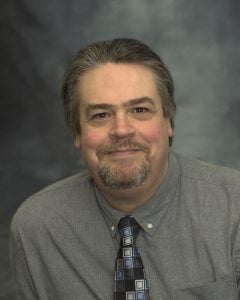 Welcome to the West Virginia Autism Training Center (WV ATC)! With administrative offices located at Marshall University in Huntington, WV, and in Fairmont, WV, and with employees positioned regionally across the state, the WV ATC exists to support West Virginians with autism spectrum disorders (ASDs) as they pursue a life of quality.
Our state-wide, community-based agency was envisioned in the early 1980s by parents of children with ASDs. Spearheaded by Dr. Ruth C. Sullivan, these parents convinced the WV legislature of the need for families and educators to learn how to effectively support and teach individuals with ASDs in their communities. Those efforts resulted in the passage of a bill that established the center in 1984. Since that year we have served nearly 3,000 families and well over 5,000 educators.
"The WV ATC exists to support individuals with ASDs as they pursue a life of quality." Our agency fulfills this mission by providing a variety of individualized, comprehensive services and resources to West Virginians with ASDs and their families, educators, and others significant in their lives. In the early 1990s we adopted a model of positive behavior support (PBS), recognizing that PBS is person-centered, team-based, and is grounded in evidence-based practices. These values are integral to all services provided, including our main direct service model called "Family Focus Positive Behavior Support" (FF-PBS). FF-PBS has reached over 3,000 families during the past two decades.
The WV ATC is also proud to sponsor the College Program for Students with Autism Spectrum Disorder (CPSASD) at Marshall University. The first program of its type in the nation, the College Program attracts students with ASDs from all across the country to Marshall University. Students receive individualized social and academic supports as they pursue degrees in their chosen fields. Be sure to visit the College Program section of our website to learn more and to find interesting links to topics in this area.
Many other services and resources are available for registered families, each of which is described under our services section of the website.
Thank you for visiting our website! We welcome all visitors and are available to answer questions by email or phone. Please do not hesitate to contact us! Our contact information is readily available on this website.
Dr. Marc Ellison, Executive Director