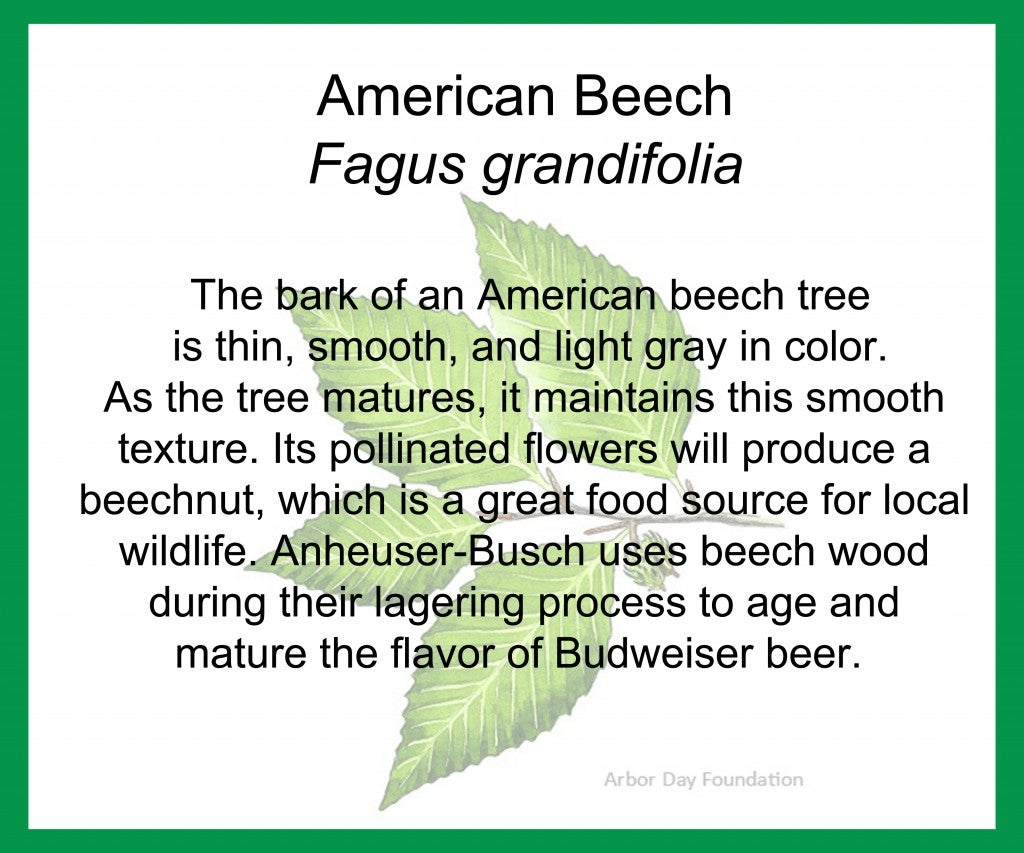 References: The National Arbor Day Foundation https://www.arborday.org/
Signs Designed by Amanda Parsons, Natural Resources and Recreation Management student.
---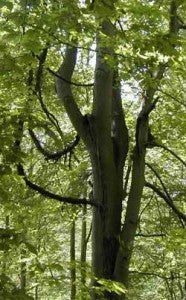 American Beech (Fagus grandifolia)
The American Beech is common in eastern North America, and Canada, and can be found as far west as Wisconsin. It is estimated that the Beech tree can live up to 400 hundred years. These trees may grow up to 80 feet tall and have an average maximum trunk diameter of three feet. The American Beech can be found where there is moist soil. It is common to find this tree near streams or creaks, in low land areas, and around protected ravines.  The Beech tree's root system is shallow and spreads widely among the soil. It also sprouts new seeds from its roots.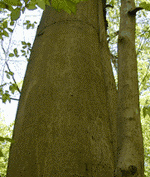 American Beech. (2013, October 8). Retrieved from http://www.psu.edu/dept/nkbiology/naturetrail/speciespages/beech.htm
Report By: Grif Griffiths