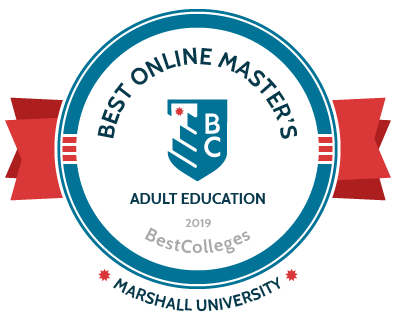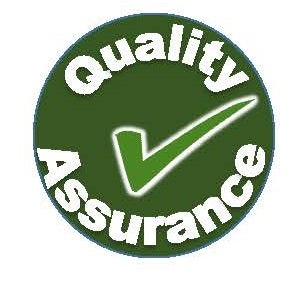 Overview
The online Master of Science degree program in Adult and Continuing Education (ACE) is a field-based program designed to serve adult learners who may be employed on a full-time basis. The comprehensive program is intended for individuals who serve in instructional, training, leadership, or professional roles in human services areas of business, industry, government, community agencies, health care, or education. Students will learn to teach adults by gaining classroom knowledge, experiencing work-based activities, and participating in projects intended to develop the competencies utilized by professionals in the areas of Adult Education and Evaluation, and Career and Technical Center Teaching.
The areas of emphasis in Adult and Continuing Education (ACE) allow a program to be tailored to meet the personal and professional needs of a broad spectrum of graduate students. The courses provide students with the opportunity to continue their graduate education in a flexible program through an online delivery system. The program offers two areas of emphasis; (1) Adult Education and Evaluation, and (2) Career and Technical Center Teaching. Students entering the program will build upon the academic background gained through their undergraduate education and professional employment. The program's coursework will provide the additional academic requirements, training, and leadership development necessary to complete a Master of Science degree. The student's plan of study will be created in consultation with his or her advisor, selecting an area of emphasis, and planning the program.
Mission Statement
The online program shall be centrally related to the Marshall University Board of Governors Approved Mission Statement of the Institution. The mission of the Marshall University Adult and Continuing Education (ACE) Program is to provide its graduates with the knowledge, skills, and dispositions necessary to be successful in the global economy and society of the 21st century.
Online Delivery Means Accessibility and Convenience for Students
Our faculty have years of experience in teaching internet-based courses for adult working professionals. Through this experience, the faculty have developed unmatched expertise in designing and teaching online courses. One-on-one advising (face-to-face, online, phone, email) is available to every student from program entry through completion.
Programs of Study – Areas of Emphasis
Adult Education and Evaluation
Career and Technical Center Teaching
ACE Program Courses
Areas of Emphasis – Plans of Study Forms
Plan of Study: Adult Education and Evaluation
Plan of Study: Career and Technical Center Teaching
Program Brochure
Digital Fact Sheet
Applying Online
Graduate Admissions Application
Contact Information, Adult and Continuing Education
Dr. Feon Smith-Branch, Associate Professor & Program Coordinator, Adult and Continuing Education, COEPD
Phone: 304-696-2381
email: smithf@marshall.edu
Dr. Tim Melvin, Assistant Professor & Director of Assessment, COEPD
Phone: 304-696-3624
email: melvin7@marshall.edu
Terri Thompson – Administrative Secretary Sr., COEPD
Phone: 304-696-2340
email: hager6@marshall.edu
Contact Information, WV Career Technical Education Teacher Preparation and Teacher Certification Program
Dr. Brenda Tuckwiller, Associate Professor & Program Director, WV Career Technical Education Teacher Preparation and Teacher Certification Program, COEPD
email: tuckwiller3@marshall.edu
Pam Wallace – Certification Analyst, WV Career Technical Education Teacher Preparation and Teacher Certification Program, COEPD
Phone: 304-256-0266, ext. 200
email: hager6@marshall.edu
ACE Faculty & Staff Directory
For information on the program faculty and staff, please visit https://www.marshall.edu/coepd/directory/ace/