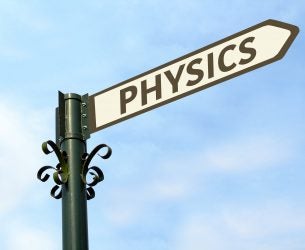 Degree Programs
We offer a Bachelor of Science in Physics with Areas of Emphasis in Applied, Biological and Medical Physics, a Double Major in Physics and Engineering or another science, and a Minor. For Double Majors the electives are waived. Students on the Bachelor of Science in Engineering with Emphasis in Physics track can double major in 4 years.
We offer, together with the College of Education, a B.A. in Secondary Education Physics 9-Adult for future physics teachers.
We offer a Master of Science with a Major in Physics (GS80) and a Major in Physical and Applied Science (GS60), with a fully online Emphasis in Physics for Teachers for in-service physics teachers.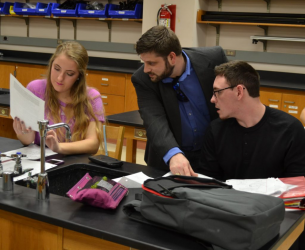 Teaching
Marshall University prides itself in both excellence in research and teaching. Our success is partly due to having world-class faculty that are not only experts in their fields of research, but are also engaged in the classroom, sharing ideas and new knowledge with their students. We are a just the right size university and feature small classes, where faculty gets to know students personally, enhancing the educational experience, and the flexibility in choosing electives and future career paths. We offers 100 to 600 level courses in Classical, Modern and Contemporary Physics, as well as interdisciplinary such as Bio, Medical, or Computational Physics, and other special topics courses.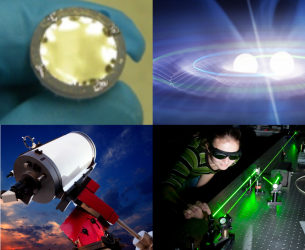 Research
Physics has a wide range of research opportunities available for both undergraduate and graduate students interested in pursuing research. The topics are diverse, from theoretical condensed matter, nanoparticles, soft condensed matter, water filtration, laser and phonon physics, photovoltaic devices and thin film solar cells, to optical astronomy and young sun-like stars, black holes, neutron stars gravitational waves and computational physics. All our students have the opportunity to do research, just ask or email one of our faculty. Students can do research either for credit, within a Special Topics course, or as paid research assistants.
---
Physics opens the door to some of the most rewarding, cutting edge and exciting careers, putting you in the frontline as a scientist ready to improve our future. Career versatility is one of the main benefits of a job in physics, from space and astronomy to education, healthcare, energy, materials, technology and engineering. As a Physics Major, you will develop several traits useful for employment in all fields, such as skills in programming, numerical literacy, creativity, and problem solving. Half of our Physics graduates usually get hired directly into the workforce, the other half progress to graduate school. With a Bachelor in Physics you can teach high school physics, work as a lab technician or as an engineer. With a Master's or Doctorate in Physics you can specialize even further for a career in industry, healthcare, academia, etc.