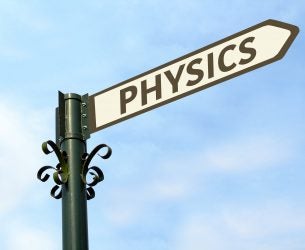 Degree Programs
The Physics Department offers a Bachelor of Science (B.S.) in Physics and a B.S. in Physics with several different Areas of Emphasis: Applied , Bio, or Medical Physics, and Medical Imaging. The Department also works closely with the College of Education and Professional Development, who offers a B.A. in Secondary Education through the Physics 9-Adult program; it is within this program where the Physics Department ensures students are well prepared to become teachers with a strong background in Physics. The Physics Department also provides an emphasis of study in Physics for the Master of Science (M.S.) in Physical and Applied Science (GS60) and in Physics (GS80 – Physics Major).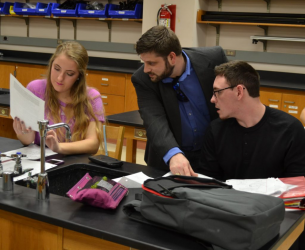 Teaching
Marshall University prides itself in both excellence in research and teaching. Marshall's success is partly due to having world-class faculty that are not only experts in their fields of research, but these researchers are also interacting with students in the classroom, passing on their knowledge. The Physics Department is no different. With Marshall being "just the right size university", the department is successful in having a low student to faculty ratio to enhance the educational experience of our next generation of scientists in the classroom.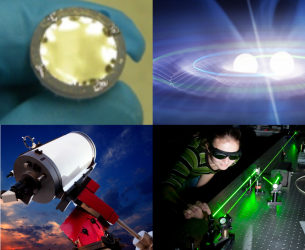 Research
The Physics Department has a wide range of research opportunities available for both undergraduate and graduate students interested in pursuing research. The topics are very diverse spanning the range from theoretical condensed matter research, nanoparticles, soft condensed matter research, water filtration, laser and phonon physics, gravitation, relativity and numerical physics, optical astronomy, young sun-like stars, photovoltaic devices and thin film solar cells, and more, just ask or email one of our faculty.
---
Physics gives you a well rounded education, with a broad array of knowledge in the physical and natural sciences, including: chemistry, astronomy, mathematics, and engineering. As a Physics Major, you will develop several other traits useful for employment in non-physics fields. You will develop skills in programming, numerical literacy, creativity, and problem solving. Half of physics graduates usually get hired directly into the workforce, the other half progress to graduate school. Other fields open to a Bachelor of Science in Physics include: astronomy, medicine, medical physic, law, dentistry, pharmacy, nuclear engineering, bio-engineering, software analyst, or teaching.