---
Dr. Sean P. McBride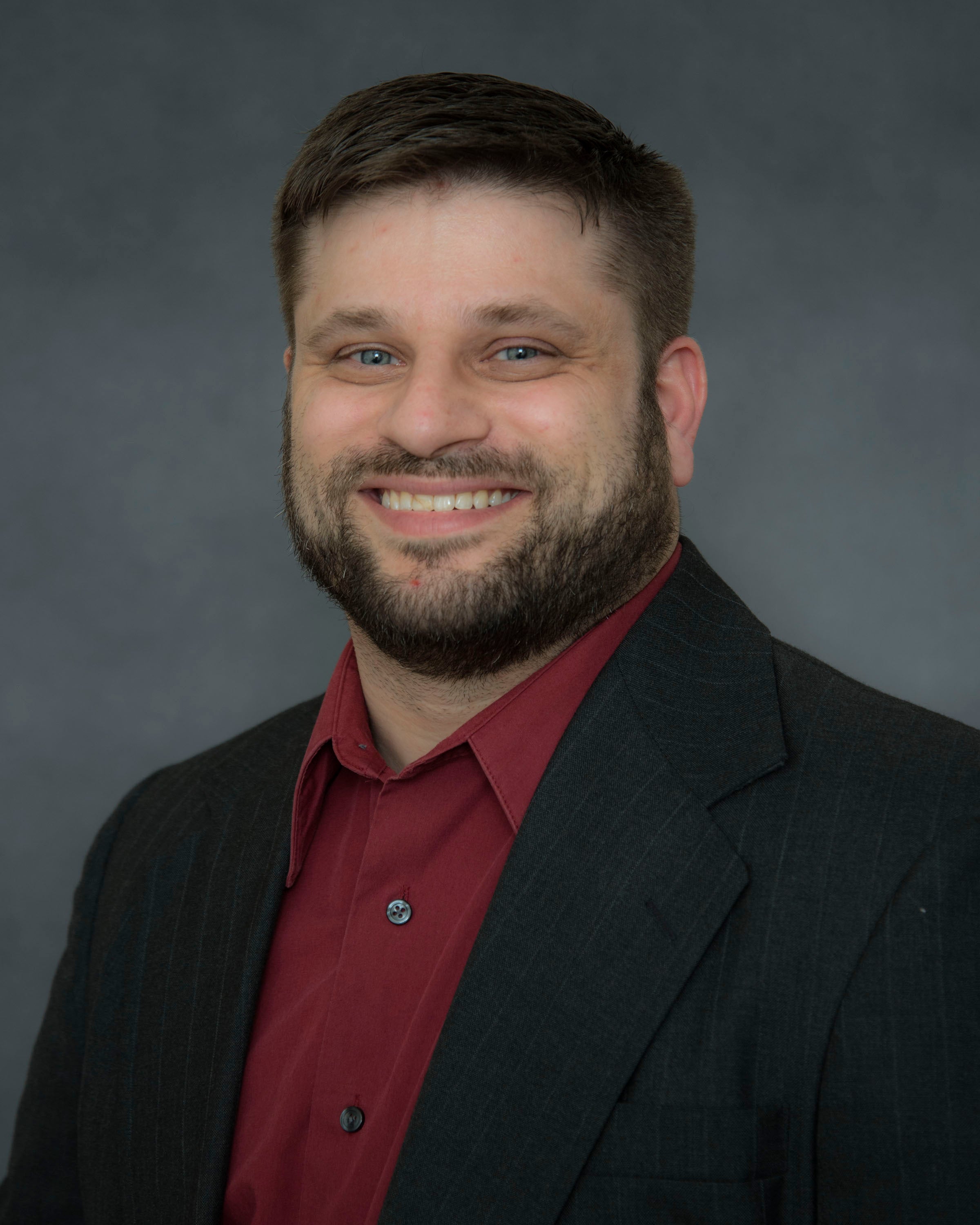 Posted on May 31, 2022
Dr. Sean McBride's paper "Azo-Dye-Functionalized Polycarbonate Membranes for Textile Dye and Nitrate Ion Removal" has just
been accepted for on April 2022 in Micromachines.
Dr. Sean McBride gave talks in 2021 Ohio-Region APS Meeting and 2022 APS March Meeting.
---
Dr. Dr. Xiaojuan Fan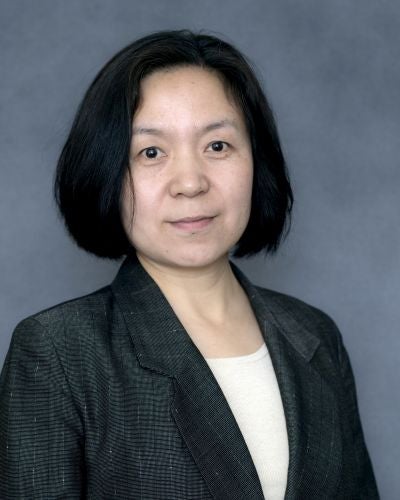 Posted on May 31, 2022
Dr. Judy Fan's paper "Flexible Dye-Sensitized Solar Cells Assisted with Lead-Free
Perovskite Halide", has been published in February 2022 in Journal of Materials Research.
Dr. Fan has been awarded 2022 Air Force Research Lab Summer Faculty Fellowship at AFRL-Materials and Manufacturing for her proposal "Sandwich Devices for Thermal Protection and Infrared Invisibility" as well as 2022 John Marshall Scholar Summer Award 2022 for her proposal "Thermal-Photo-Electronic Hybrid Device for Energy Harvesting".
---
Dr. Que Huong Nguyen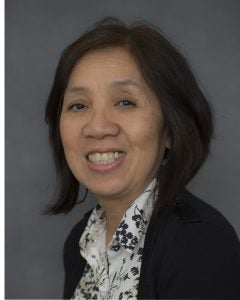 Posted on May 31, 2022
Dr. Que Huong Nguyen from the Department of Physics recently published 3 research papers:
"Ferromagnetism due to oxygen vacancies in low dimensional oxides" on September 2021 in Journal of Magnetism and Magnetic Materials, Volume 534, article id. 167944;
"Strongly confined 2D parabolic quantum dot: Biexciton or Quadron" on February 2021 in Physica B: Condensed Matter;
"Charged excitons and trions in 2D parabolic quantum dots" on May 2022 in Physica B: Condensed Matter.
Dr. Nguyen has been awarded 2020 John Marshall Scholar Summer Award for the proposal "Electronic Structure and
Optical Response of Semiconductor and Polymer Structures"
---
Dr. Maria Babiuc-Hamilton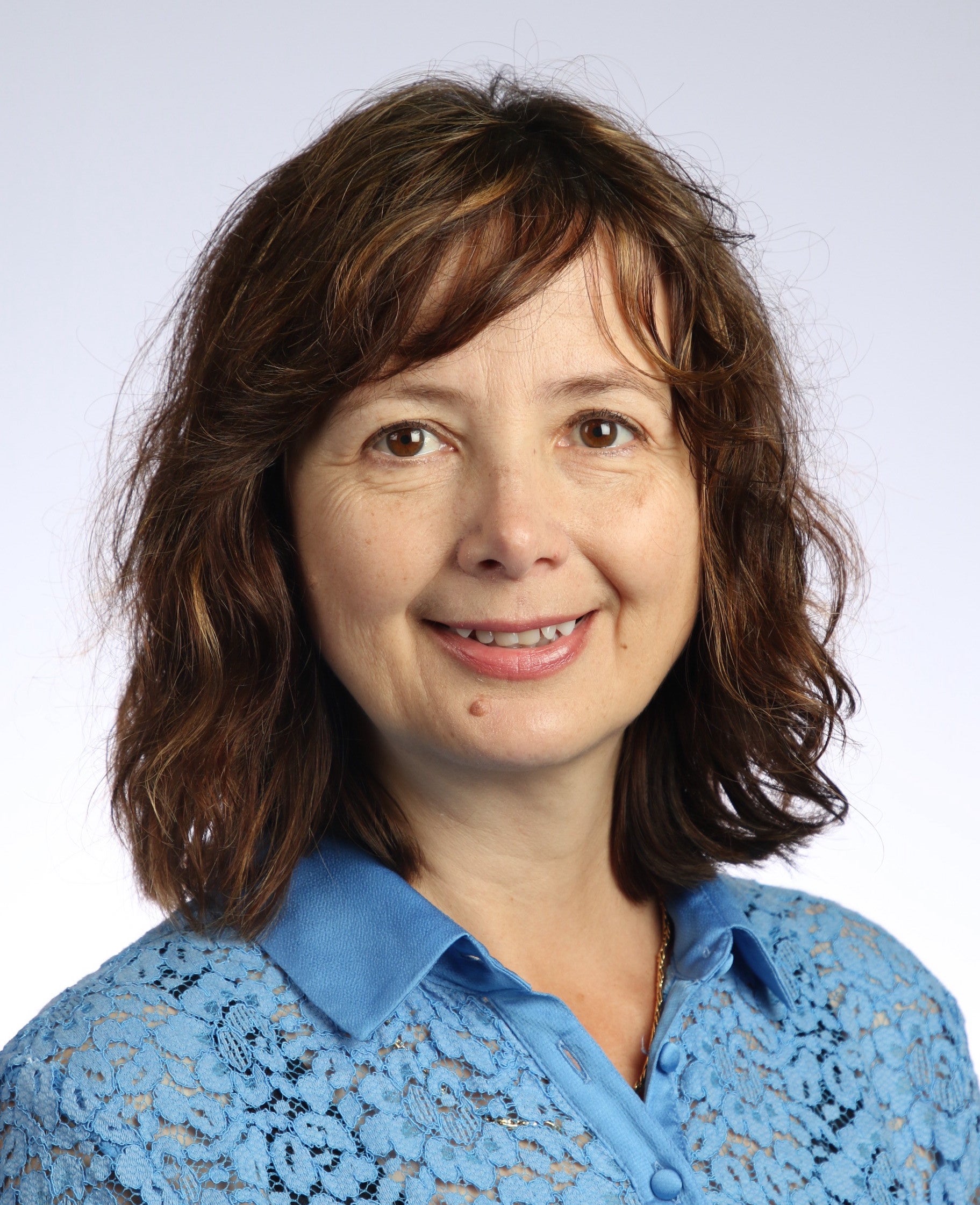 Posted on May 30, 2022
Dr. Maria Babiuc Hamilton published recently 3 research papers:
"Developing Tools for Multi-messenger Gravitational Wave Astronomy," by World Scientific with
Contribution to: MG15 (2019).
"Eccentric Pairs: Analytic Gravitational Waves from Binary Black Holes in Elliptic Orbits" on March 2022, in-press
Dr. Babiuc Hamilton gave several invited talks and research talks in national and regional conferences.
The talk "Realistic Binary Neutron Stars Collisions Simulations: Challenges and Opportunities" given at the Institute for Pure and Applied Mathematics (IPAM), University of California, Los Angeles is available on YouTube.
Dr. Hamilton has been awarded "KITP Scholars program," sponsored by Kavli Institute for Theoretical Physics for 2020-2023,
as well as 2019 John Marshall Scholar Summer Award for her proposal "Gravitational Waves from Binary Neutron Stars".
---
Dr. Maria Babiuc-Hamilton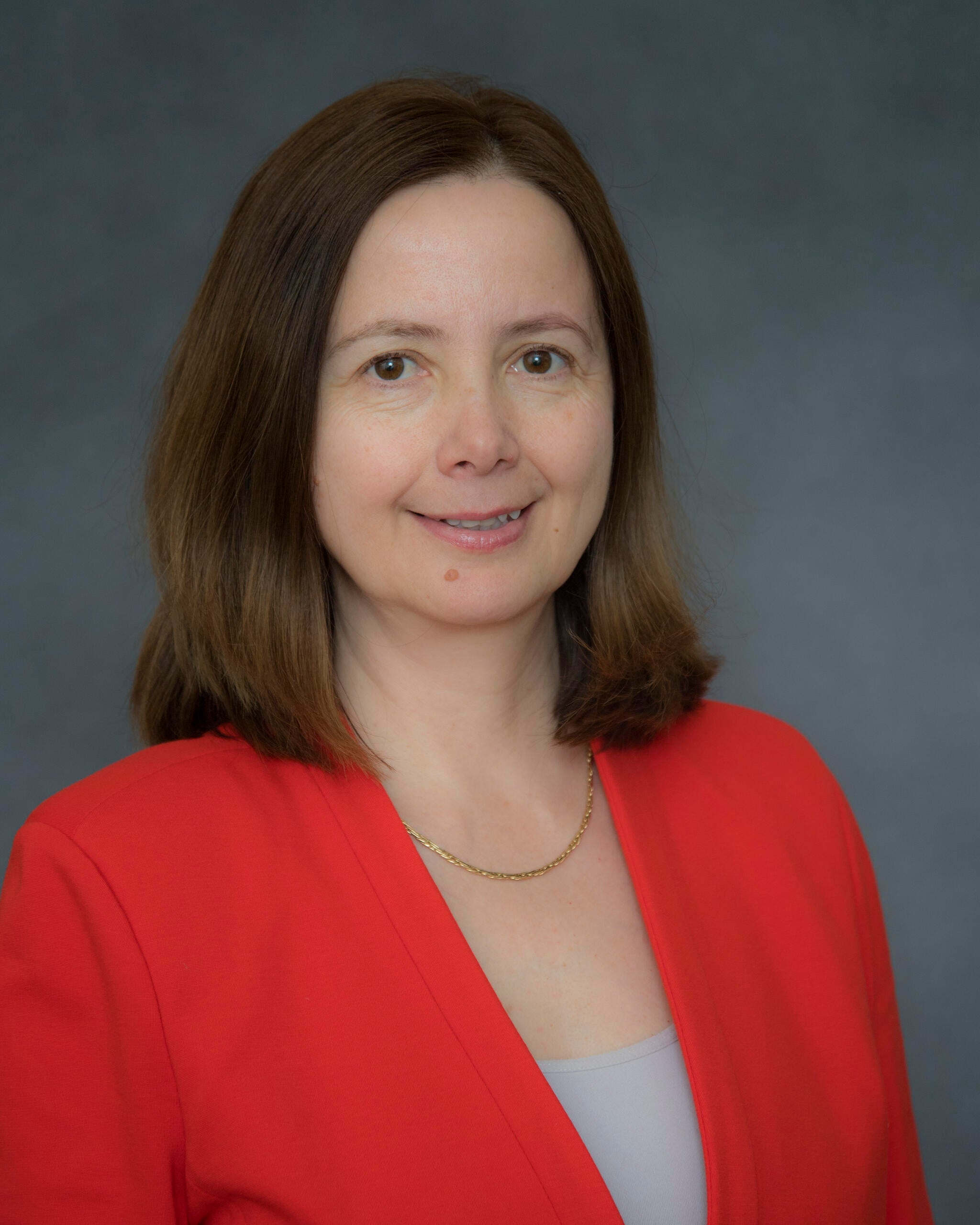 Posted on March 5, 2021
Dr. Maria Babiuc-Hamilton from the Department of Physics provided Computational Physics Talk on Thursday, March 4th from 12:30pm – 1:30pm. Her talk is titled "Neutron Stars Collide in the BigGreen Cluster".
Abstract: Two neutron stars collide in a tremendous explosion – called a "kilonova" – that gives off a powerful burst of radiation, gravitational waves, and heavy elements such as lead, gold, and uranium. The first detection of a neutron star merger with both telescopes and gravitational wave happened more than three years ago and received worldwide attention. Since then, only one other has been seen, and scientists still know very little about these events. What goes on while neutron stars merge? What is left over after the merger? What are neutron stars made of? Answers to these questions can only be obtained through numerical, nonlinear simulations of general relativity. We outline the essential steps involved in simulating binary neutron star mergers and show that the resulting gravitational wave signal and the nature of the remnant depend on the masses and the internal structure of each neutron star. To understand this dependence and be able to make predictions, we need to carry on multiple simulations and compare the most promising outcomes with observations of real mergers. The computational effort needed would require dozens of simulations, on hundreds of computer cores, for several weeks. We argue the necessity of upgrading the BigGreen cluster to support future competitive research in computational astrophysics and data science.
---
Dr. Sean P. McBride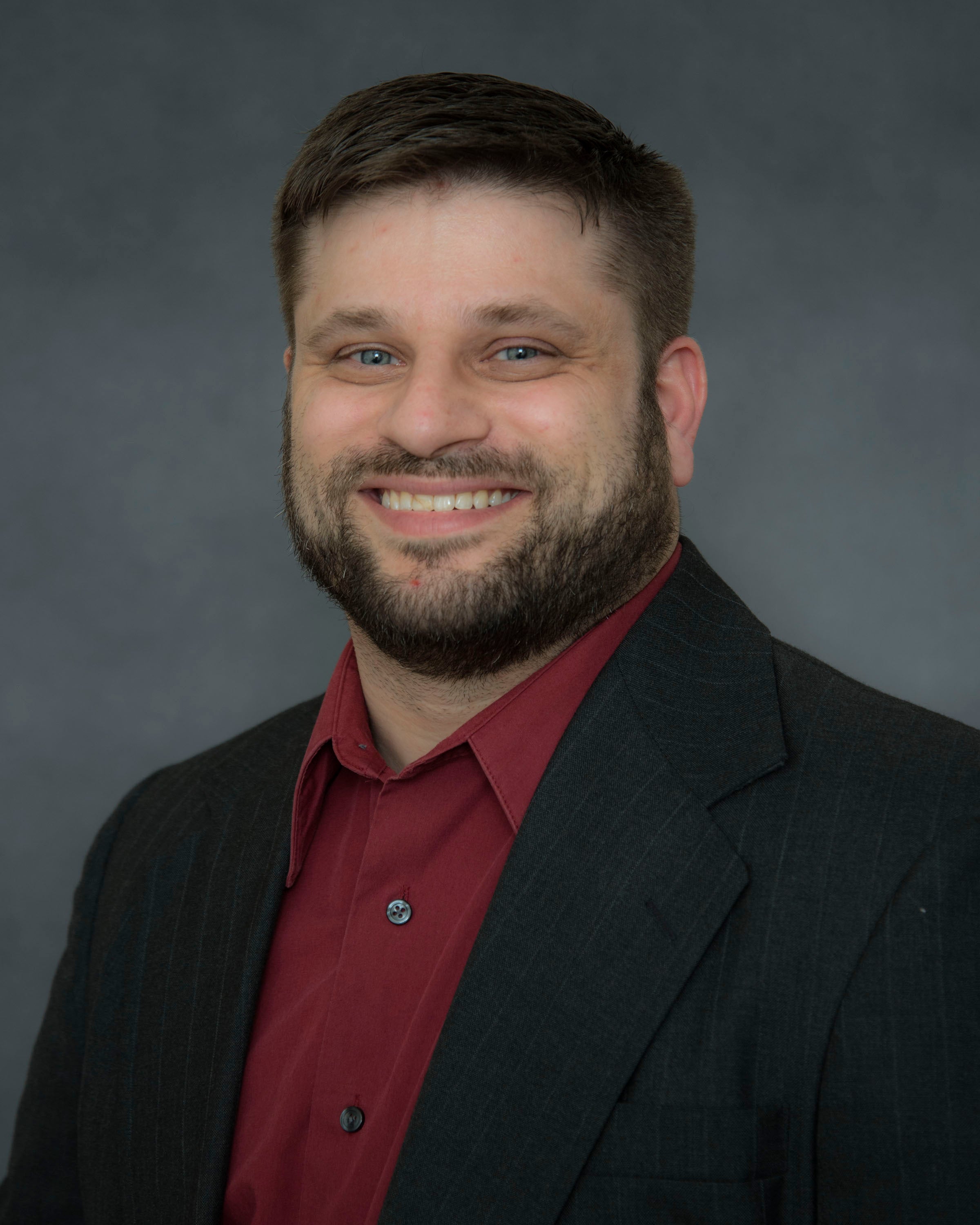 Posted on November 21, 2019
A research student of Dr. Sean P. McBride, Mckenzie Granata, has received MU Research committee funding for her new project- Applying Young's Modulus to Clinical Orthopedics and Sports Medicine. Overall, this project could also be developed into an effective inexpensive classroom teaching demonstration or laboratory module for introductory courses taught at sports medicine institutes, such as at Marshall University.
---
Dr. Thomas Wilson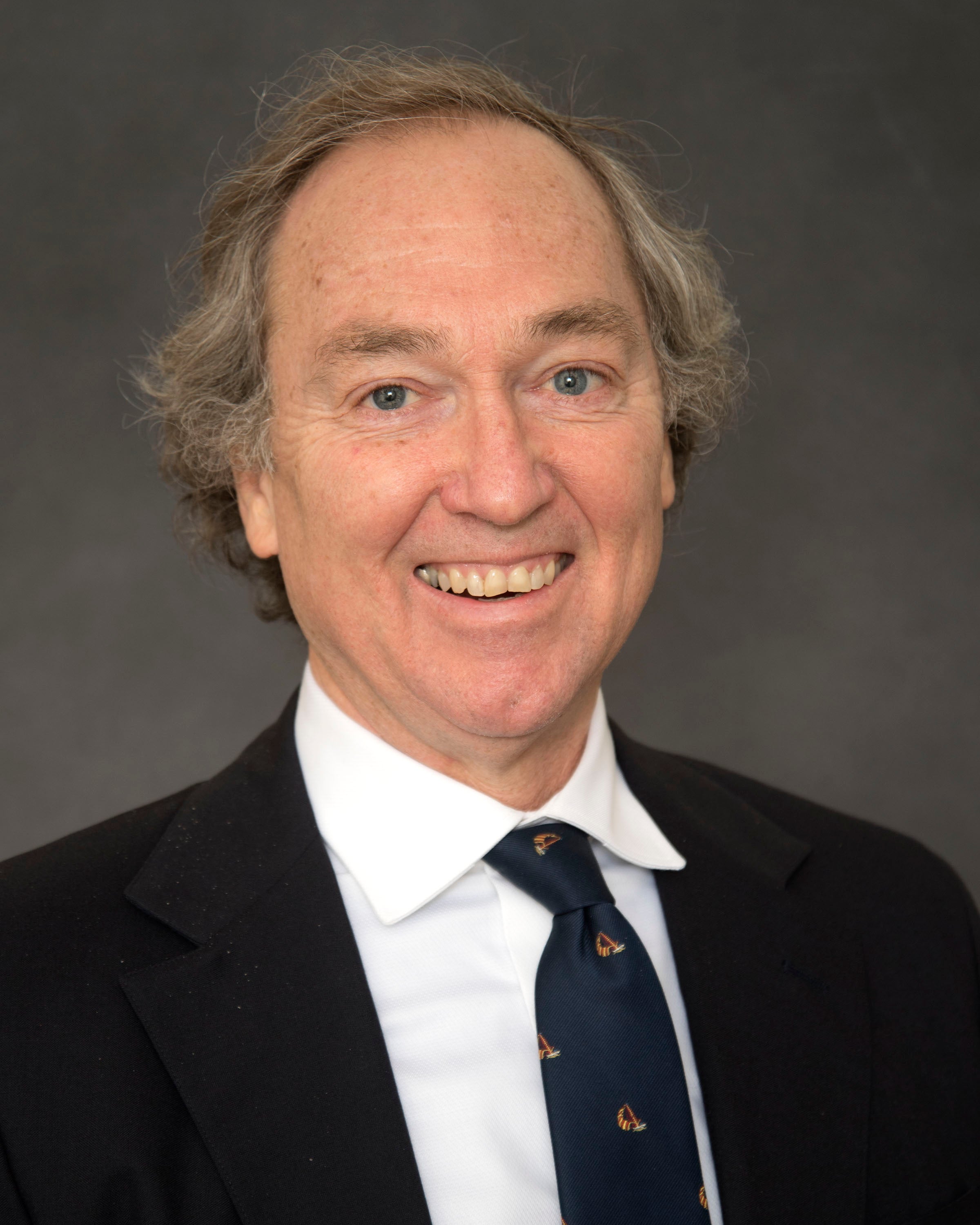 Posted on August 16, 2019
Award-winning Dr. Thomas Wilson, Professor of Physics, will describe how the four-wave mixing, within a cryogenically-cooled nano-layered charge structure (a nipi doping superlattice) in crystalline silicon, of two terahertz optical, and two ("phaseconjugated") terahertz acoustic waves, has surprisingly lead to observations, in S154, of a self-starting, mirrorless, acoustic parametric oscillator (APO). The APO is in effect a sound laser or "saser". A new approach for quantum memory might be realized using two-pulse "phonon echoes" produced by saser radiation in the two-level boron-doped silicon within the superlattice. His incipient idea for a research proposal, borrowed from studies using two pulse "photon echoes", is based on the coherent transient interaction between sound, instead of light, and the ions in a semiconductor.
---
Dr. Thomas Wilson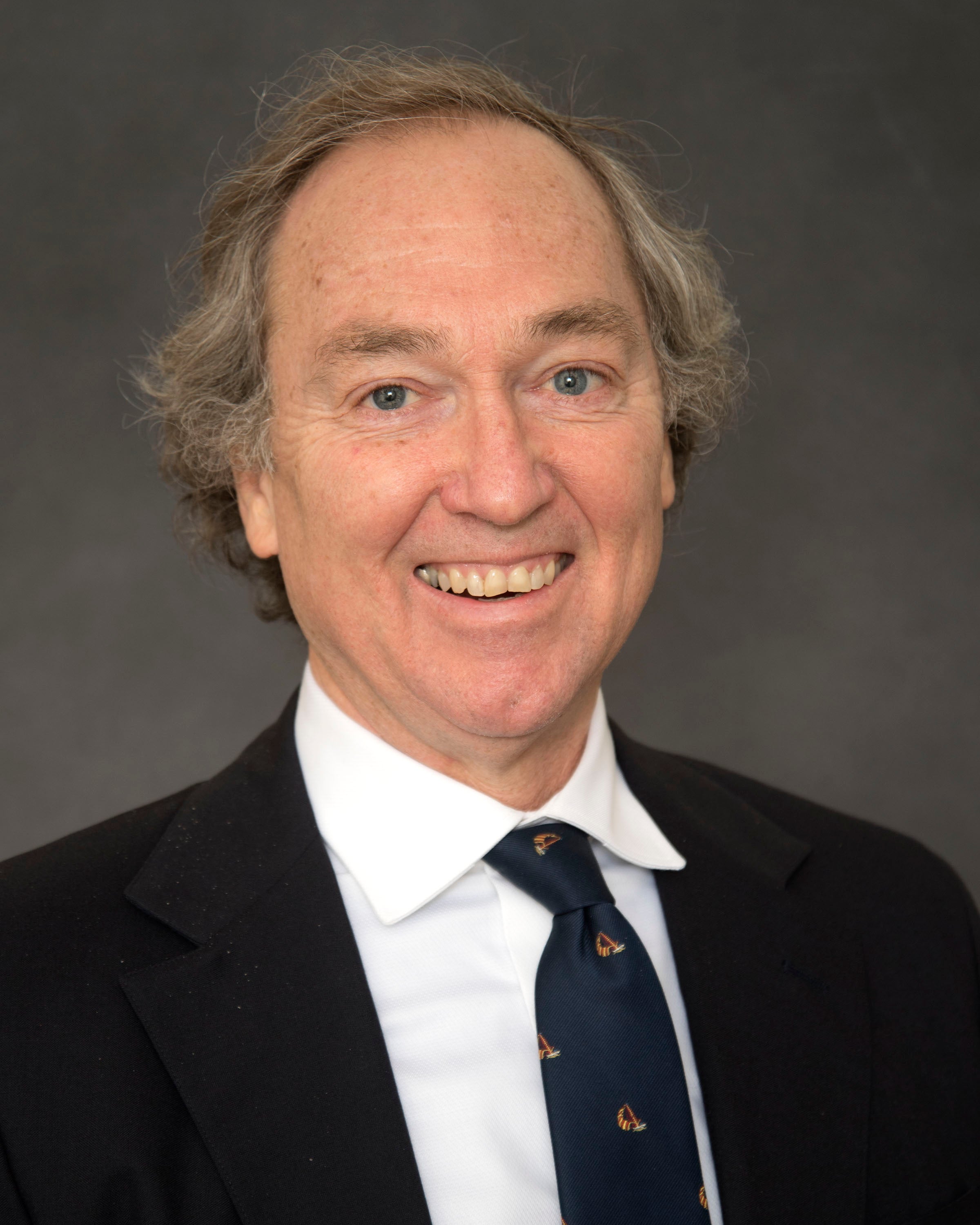 Posted on August 7, 2019
Dr. Thomas E. Wilson, professor of physics, presented a contributed paper at the Nonlinear Optics Meeting of the Optical Society of America, held July 15-19 at Waikoloa Beach, Hawai'i. His talk was given within the session Terahertz Emission and Propagation, and was titled "Evidence for a Terahertz Acoustic Phonon Phase-Conjugate Oscillator with Distributed Feedback." Such an oscillator shares many of the characteristics of a Saser (sound amplification by the stimulated emission of radiation), but unlike the two other Sasers reported to date, produces no waste heat. He acknowledged generous support from an WV Science and Technology Opportunity (HEPC) Grant and a Quinlan award.
Click here for full article in "We are Marshall", The Newsletter for Marshall University.
---
Dr. Thomas Wilson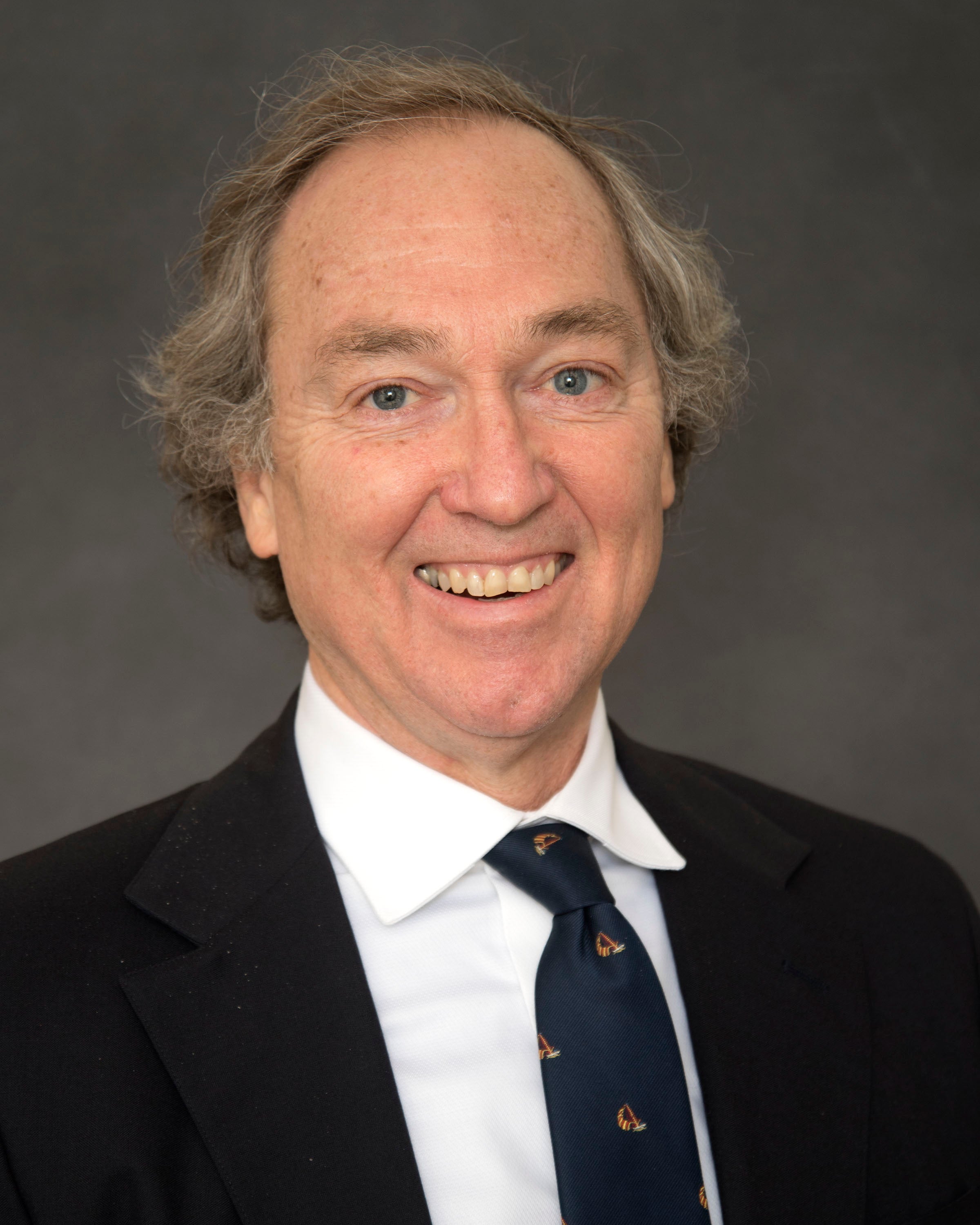 Posted on May 1, 2019
Thomas Wilson, Professor of Physics, received an awarded the Distinguished Scholar Award for Science and Technology.
---
Dr. Thomas Wilson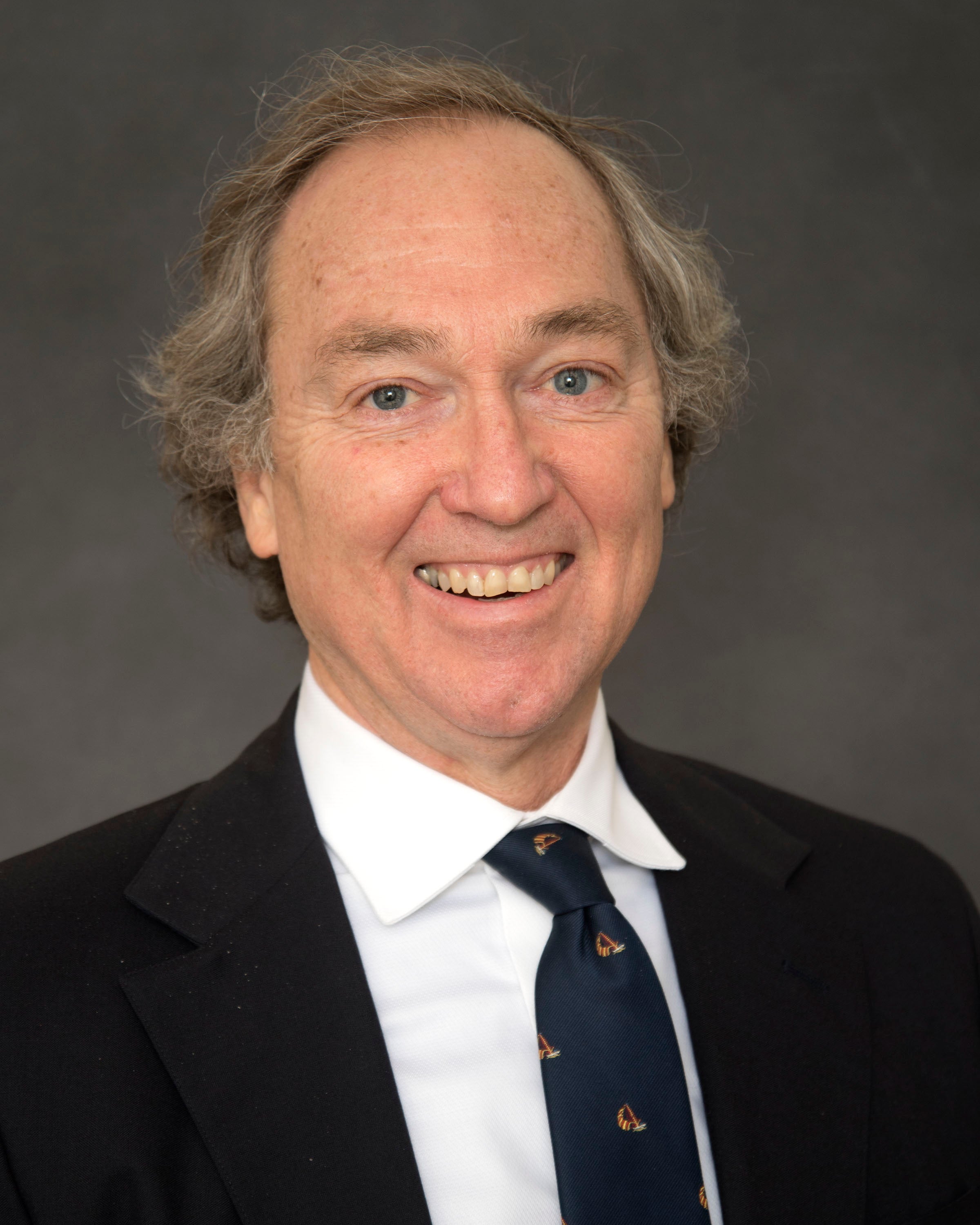 Posted on January 1, 2019
Thomas Wilson, Professor of Physics, received an award from the Distinguished Traveling Speaker Program of the Division of Laser Science (DLS) of the American Physical Society. The award allowed the Department of Physics to host a renowned authority on Quantum Optics, Dr. Luis Orozco, Professor of Physics at the University of Maryland. The purpose of the program is to bring distinguished scientists to primarily undergraduate colleges and universities in order to convey the excitement of Laser Science to undergraduate students.
Professor Orozco visited Marshall for two days (April 3-4) and gave generously of his time and knowledge by presenting two public lectures and two departmental colloquia and also meeting informally with students and faculty. Dr. Orozco also met President Gilbert, Provost Taylor and CoS Dean Somerville.
---
Dr. Thomas Wilson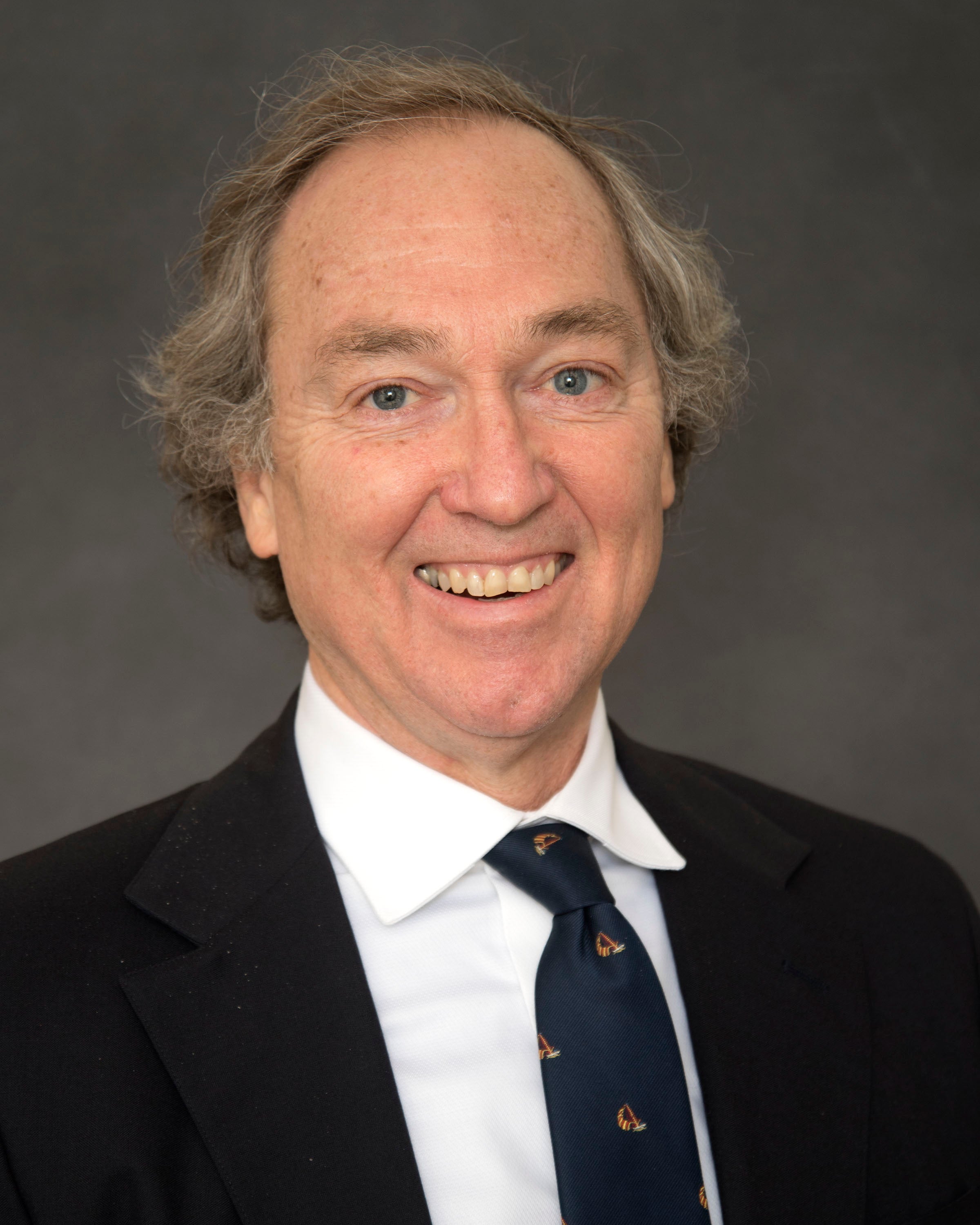 ---
Previous Faculty Achievements