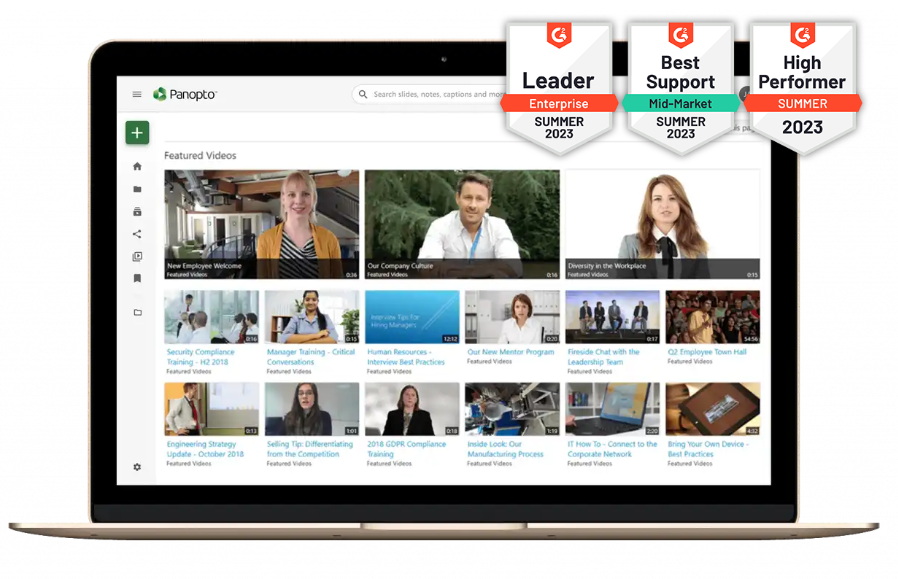 Quick Guide
Panopto is Marshall University's home-base for your lecture capture and video deployment needs. As a content-management tool, it allows you to create, edit, store, and share videos. It is integrated with Blackboard, so students can easily operate it as well.
To use Panopto in your course, first connect it to your Blackboard course —and then you'll be ready to start sharing content.
This can be performed by clicking "Books and Tools" in the left-menu of the course page. Once clicked, the user will see the option "Panopto for Ultra" pop up.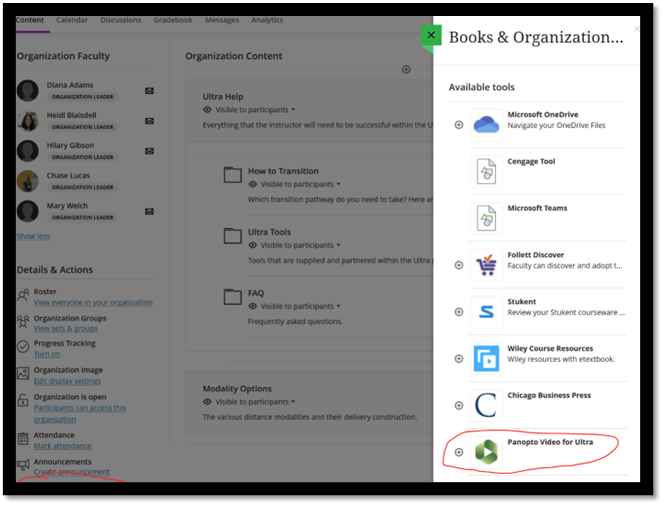 Add that button to course content by clicking the "plus" sign. Now, drag and drop this tool to a space within the course that's most useful for your purposes. This will serve as a hub, a quick and easy way for you and your students to start creating and uploading videos.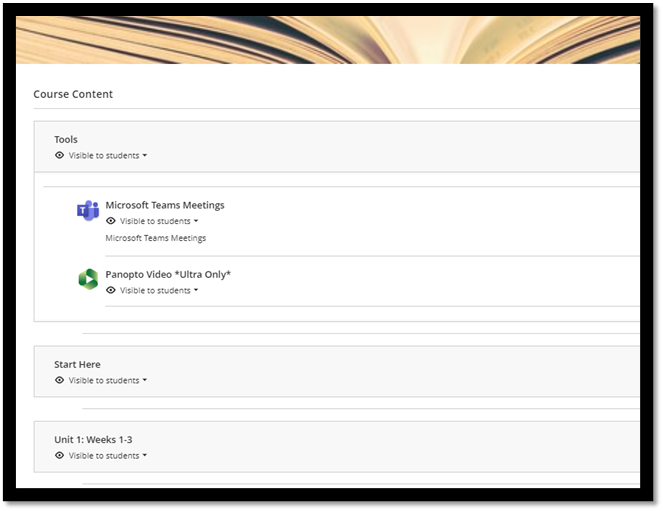 Option 1: Create videos using Panopto "Capture" by going to your Panopto tool inside your course. Click on the green "Create" button. You're ready to record! This option is the most streamlined, and recommended for new users.
Option 2: Create videos using Panopto desktop software.  Install the Panopto application on your device for greater recording capability, including side-by-side screen capture of PowerPoint and lecture recordings.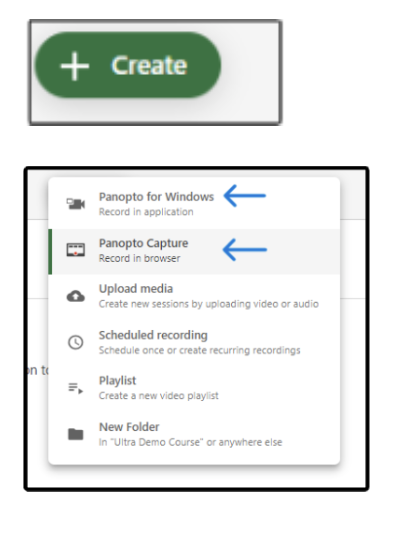 Do you have existing content that you'd like to drop into your course? Use the "Upload Media" option.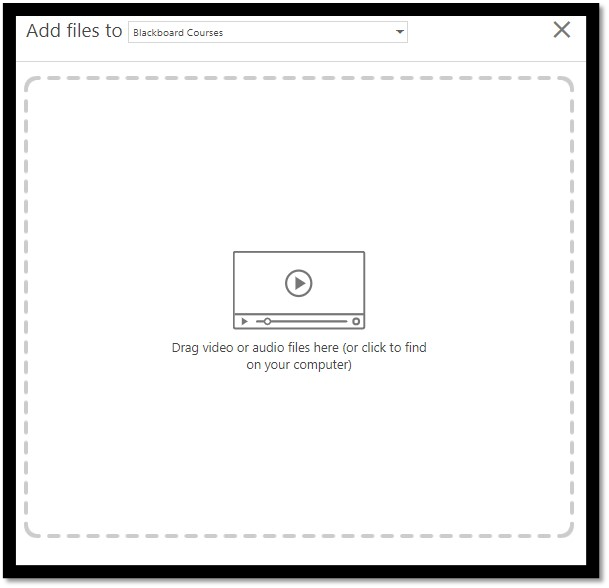 Go to the Blackboard course
Click on Content 
Click Build Content
Click Panopto Video Embed (under "mashups")
Use the drop-down menu to locate the video
Select the video and click Insert Video
Go to the course containing the videos
Navigate to your Panopto folder within that course.
Click on the icon to "Open in Panopto"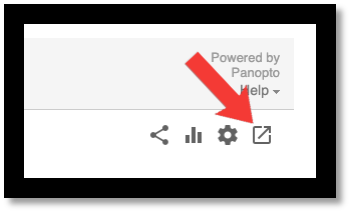 Open the folder where the videos are located. Hover over the videos you want to move, and select the checkboxes that appear in their thumbnail.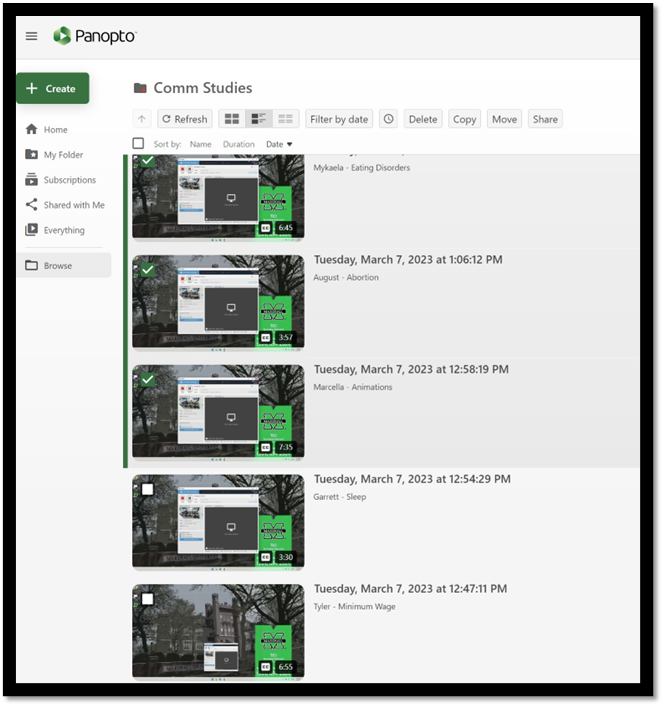 Once the file(s) are selected, select Move.
Select a destination folder for the videos. Click Move.
Go to the "Share" icon in the upper right corner of your Panopto main page.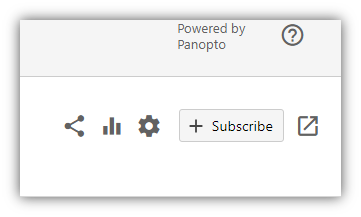 Then, when prompted to select "who can access this folder," choose "Your Organization (unlisted)." This will give access to the students enrolled in your course.