Spotlight on Dr. Laura Stapleton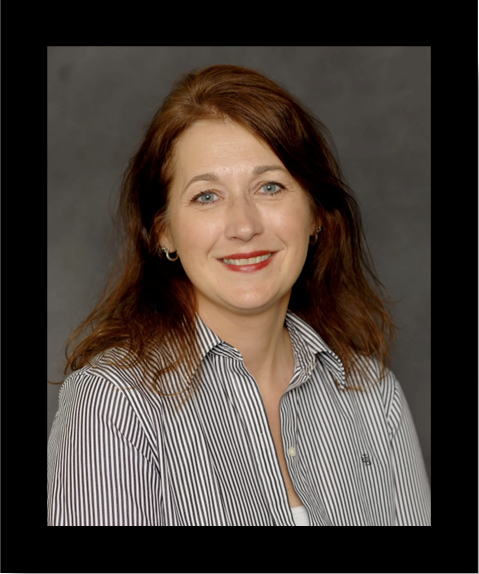 Dr. Laura Stapleton is an Assistant Professor at Marshall University and has taught at the university for over twenty-five years. In 2021, she earned a Ph.D. in Instructional Design and Technology from Old Dominion University. She recently collaborated with the Design Center on a Belongingness Project in her online MTH 121 class, and she just won the Council of Chairs Award for Excellence in Teaching. 
What do you enjoy the most about online teaching?
I've always been interested in technology and teaching, so it felt natural to explore this new educational medium when I developed my first online class over 20 years ago. To this day, I enjoy the challenge of reaching, engaging, and motivating students who may reside far away from me.  
Whether I'm teaching face-to-face or online, I evaluate my courses at their conclusion to determine which educational activities worked well and what may not have gone as expected. Sometimes these unexpected events can lead to greater opportunities to reach and teach students. In an online class, the challenge for me is how I can convey mathematics in a way that is understandable and relevant to my students, wherever they may be. My desire is for students to not only understand mathematics, but to develop a passion for it. To facilitate this, I create videos so they can see and hear my excitement towards a topic or learning event. I also have students make their own videos either explaining their views on a topic or showing their work. Just like in a face-to-face class, these opportunities to see and hear fellow students make an online class come alive.  
How have students in the past impacted your teaching practices over time? 
Since 2009, many of my face-to-face classes have been composed of students with mathematical insecurities, or those who may not be academically ready for college-level mathematics. All students have mathematical gaps. To scaffold my online student's learning, wherever their gap may be, I have added educational materials/activities to support their learning and understanding. Given that they are physically distant from me, I want to provide resources to explain the material and opportunities for asking questions or meeting with me when they need assistance. 
It's also important to me that the structure of my online classes be clear and organized. Each semester, I use the Blackboard Journal feature, which is a private communication between the student and myself, to gather feedback on ways that my courses can be improved in terms of organization, materials needed, etc. This helps me to "see" my courses through their eyes and always be open to materials that they may need.  
What is the Belongingness Project?
Two College of Science professors modified their asynchronous courses to foster belongingness and connectedness, a) between students and b) between students and the instructor. While I have been interested in connectedness for several semesters, this project allowed me to work with Kevin Binning of the University of Pittsburgh, Chase Lucas from the Marshall University Design Center, and Jon Saken of Marshall University Physics Department. Jon and I identified four opportunities, or inflection points, which when incorporated into our asynchronous courses could build community and social presence, the ability to be seen as a "real" person. Each opportunity encouraged students and faculty to share their perceptions and feelings about the content and their own journey within the course.  
Why do you think it is important to foster student belonging in your classes?
It's so important to belong! When we don't feel as though we belong, we want to leave or not invest in the environment. This is a passion project of mine. Several years ago, I taught a face-to-face College Algebra course with twelve mathematically insecure students. We became close, rather like a little math family. Many of the students said that they stayed in the class, even though it got very difficult, because they enjoyed the community that we had formed. At the end of the semester, I got them all commemorative t-shirts to celebrate our little math family.  We still keep in touch today!  This experience solidified the benefit of forming connections and community within a class. While this experience was rare, it showed me that community can bring students to the classroom, even when they struggle academically. It also showed me that I can be a presence in their lives for more than one semester. My goal is to repeat that experience again and again with class after class.  
To foster social presence in my online classes, I create weekly videos in which I introduce the weekly tasks, assignments due, reminders, etc. I make small talk during my videos about the weather or upcoming events, such as Spring Break, or how fast the semester is progressing. Students have commented on aspects from these videos and indicated that it makes me seem more approachable. They see me, a caring educator, who is not only trying to help them navigate unfamiliar mathematical topics, but who teaches with humor and an upbeat personality.  
What did you learn from the pilot semester?
I've learned that there's more to do to help students belong! Creating a community within any class, either face-to-face or online, is not accomplished through an assignment or activity. It is something that must be in the front of the instructor's mind throughout the entire semester. This thread can extend through each class, activity, and assignment. While we had four "inflection points" during the semester, I always view my classes through the "belongingness" lens so that they feel the community being built from Week 1 to Week 15, and, hopefully, thereafter. 
How will you translate what you learned from the Belongingness Project to your face-to-face classes? 
I think it's easier to build belonging in a face-to-face class due to social cues, facial expression, and day-to-day communication/experiences.  The takeaway from the project was the need to view belongingness, or community building, as something that should be examined on a daily basis for opportunities, interactions, or adjustments. 
It is important to note that inspiration for learning activities is not limited to one course modality.  I've hosted insightful mathematical discussions within my online classes and then brought the topic to my face-to-face sections with equal success. Or, I've conducted an activity within a face-to-face group setting and then replicated it with online students. The common factor is for students to engage, both with myself and each other. It is then that different viewpoints, methods, and perspectives can be shared so that learning is broadened.  
What tips do you have for faculty who want to promote student belonging in online or face-to-face classes?
Try things! Start small. Find what works for you and explore, grow, and expand upon it. Realize that you'll make mistakes and communities won't happen overnight, and that's ok. In online classes, make your presence known! Ask yourself, do your online students know your personality or teaching style? Do they know you? If you don't think they do, then think of ways to bring "yourself" into your own course. Once you are a part of your own course, then find ways to bring students and their personalities into the course. It's a process, which is why I find online teaching so exciting. 
Congratulations on winning the Council of Chairs Award for Excellence in Teaching! What does receiving this award mean to you?
I really can't put into words how much the award means to me. I love mathematics and I love teaching. To have my chair nominate me and the educational professionals on the committee vote for me was an incredible honor. I have looked up to the members of the award committee for many years. Their opinions and praise are especially gratifying. I am truly humbled by it and am also challenged to live up to it in the years to come.