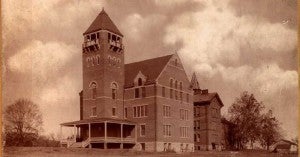 Accounts Payable is the department within the Finance Division that is responsible for the payment for goods and services that University employees and students procure through purchase orders and other means as well as payment for various expenses incurred by University employee and students in the conduct of University business. We ensure compliance with applicable University policies and government regulations in this regard, and maintain records of paid transactions for internal and external auditors.
The offices of Accounts Payable, Purchasing Card, and Travel are located in 203 Old Main.
Visit the Forms Page to access the most frequently used Accounting forms.
Accounts Payable Contacts
Jason Baldwin
Payment of Essential Services
(304) 696-2211
Nina Barrett
Payment of Utilities and Leases
(304) 696-2216
Karena Burris
Purchasing Card
(304) 696-2217
Position Currently Vacant
Deposits, Redeposits, Memberships & Other Administrative Duties
(304) 696-6488
Pam Early
Travel Reimbursement
(304) 696-2489
Kim Fry
Accountant & Vendor Registration, International Taxes
(304) 696-2237
Melody Freeman
Manager Accounts Payable, Senior
(304) 696-2221
Teresa Meddings
Program Coordinator, P-Card
(304) 696-2215
Sherry Osburn
Travel Reimbursement
(304) 696-2214
Juanita Parsons
Director, Accounts Payable/Staff Development
(304) 696-6520
Deborah Ratliff
Payment of Purchase Orders, Contracts
(304) 696-2219
Questions about Accounts Payable, and not sure who to ask? e-mail us.