The 56th Annual International Festival will be held at the Marshall University Memorial Student Center in Huntington, West Virginia on Saturday, November 9th, 2019 from 4pm – 8pm.  The event will take place on the second floor due to ongoing renovations in the Memorial Student Center.  Guests should enter through one of two exterior exits located on the 5th Avenue or campus side of the Memorial Student Center.  The elevator is also accessible via the 5th Avenue side of the building.
The annual exposition features international foods, world music and dance and displays representing many different countries and cultures. The festival is open to the public and is free of charge to enter.  The Tri-State's best international restaurants will be featured at this year's International Festival. Each restaurant will offer tastings of their signature menu items. Guests can purchase a variety of food samples from all over the world at a very affordable price.
Restaurants can apply for a spot in the festival to reach 2,000+ Tri-State area residents in just 4 hours! The name of the restaurant will be included on all of our promotional material.  A non-refundable $100 deposit is required to reserve a booth (10'x20').
Continue to check this website for updated information about the Festival.  Restaurants interested in participating can click here to access the 2019 Participation form. For more information about participating as a sponsor, partner, vendor, restaurant, or volunteer, contact:  Jyotsna Patel, Office of International Student Services, at patelj@marshall.edu or call 304-696-6229.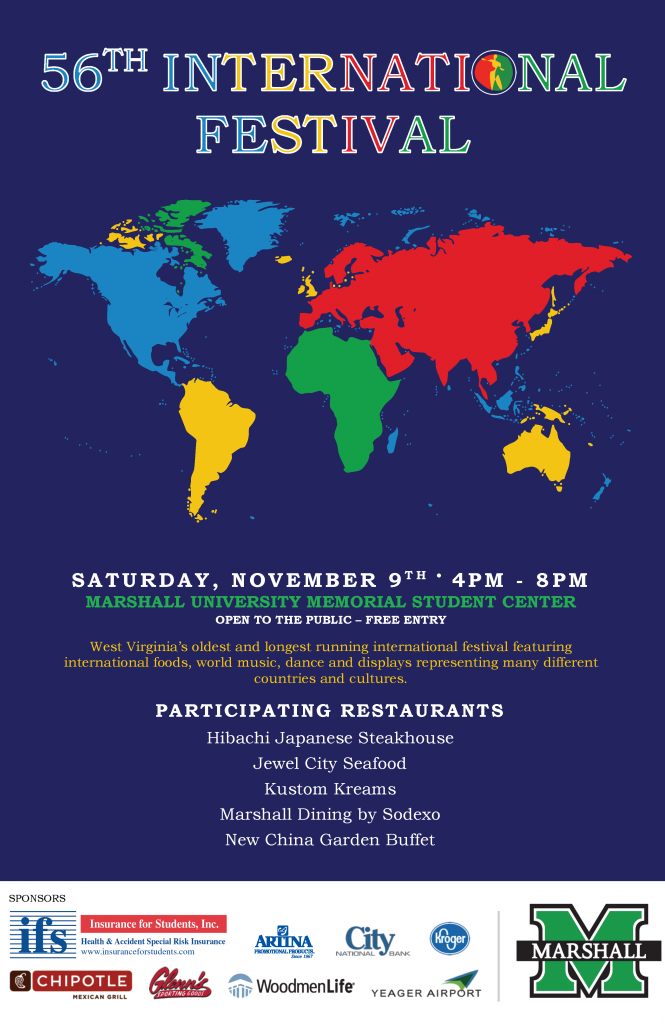 Featured Entertainment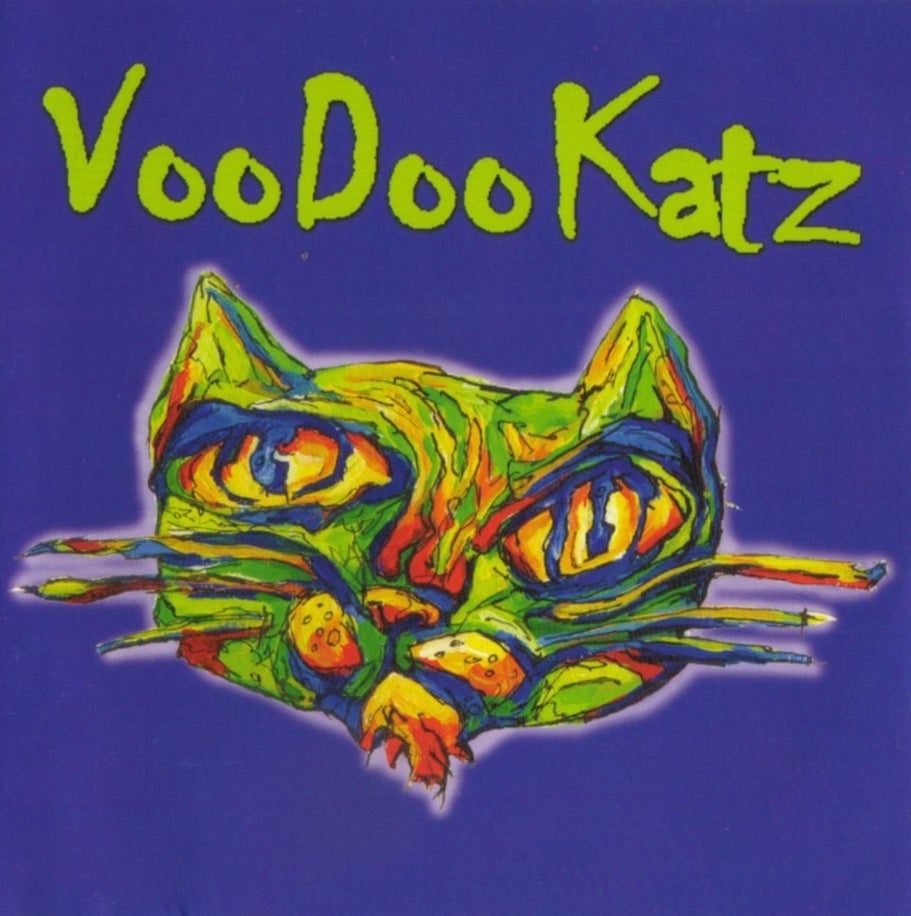 VooDoo Katz – The Healing Song
Features from the 55th Annual International Festival
View more photos of the past festivals
Check out a video of the 53rd Annual International Festival
Photo Gallery (2011) – Herald Dispatch
Article & Photos (2011) – HuntingtonNews.net
Photo Gallery (2010) – Herald Dispatch
Photo Gallery (2009) – Herald Dispatch
Photo Gallery (2008) – HuntingtonNews.net
Photo Gallery (2008) – Facebook
Photo Gallery (2007) – HuntingtonNews.net
Photo Gallery (2006) – HuntingtonNews.net
Photo Gallery (2005) – HuntingtonNews.net
Photo Gallery (2004) – HuntingtonNews.net