JoAnn Black
Manager of Computing Technical Support Services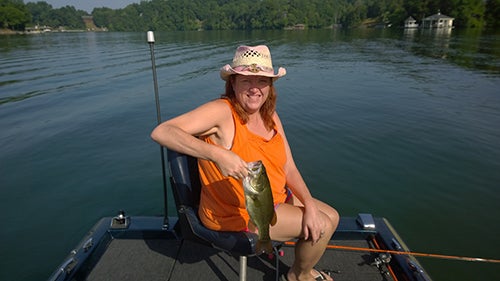 What degrees do you hold?
Bachelor's in MIS from Marshall
How would you describe your role in 10 words or less?
I am the Manager of the IT Service Desk.
What is your favorite thing about working in IT or at MU?
This place is my second home, it feels like family!
What is your favorite restaurant in the Huntington/Charleston area?
Habachi's in South Charleston or Sushi.
What is your favorite vacation spot?
Smith Mountain Lake in VA.
What are you currently watching/Binging?
I watch TV with my husband and he watches Street Outlaw, Curse of Oak Island, The Walking Dead and anything on the History channel. I don't have any favorites I watch on a regular basis.
What are some of your favorite pastime activities?
I love hunting, fishing, boating, cooking and shopping. I have three happy places that I really enjoy one is Smith Mountain lake, Gatlinburg/Pigeon Forge and the other is my tree stand on the farm.
How can someone from our community reach you?
joann.black@marshall.edu