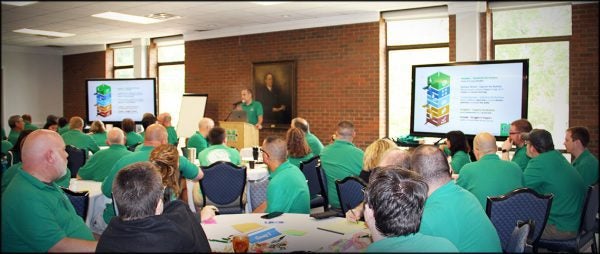 Strategic Vision
Information Technology's (IT) vision is to provide ubiquitous, secure, and seamless access to information resources in all forms through a reliable and robust infrastructure. IT engages in collaborative relationships within the University and with the community, acting as a trusted partner who anticipates needs and responds with innovative solutions in support of the University's mission of teaching, research, and service.
---
Strategic Mission
The Information Technology Division at Marshall University provides and creates an evolving, innovative and integrated stable information technology environment that enables students, faculty, and staff to achieve the Marshall University goals.
---
Strategic Goals
Strategic goals are long-term broad primary outcomes aligned with the department's Guiding Principles and the University Strategic goals.
The following are IT Strategic Goals for the next three years, they are reviewed and updated annually during the IT retreat:
Strengthening Security and Privacy
Digital Transformation of teaching and learning (Technology in the Classroom and Online)
Reliable Infrastructure (wired, wireless, voice, data, internet)
Improving Efficiency in Business Processes (Administrative systems, automation)
Supporting Research Computing and Cyber-Infrastructure
IT Staff professional development & retention and IT Organization structure
Fostering Data-Driven culture through Analytics & Business Intelligence
Improving Student, Faculty and community Engagement
Fiscal Responsibility and Financial Stewardship
Download Marshall University's full 2011-2016 Strategic Plan by clicking here.