The MU Information Security office strongly recommends the use of antivirus software. Check out the list below for information on how to keep your computer protected.
University-Owned (Managed)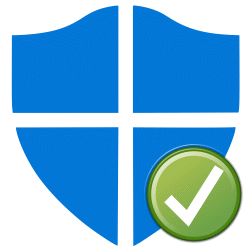 Marshall University has adopted the use of Microsoft Defender Advanced Threat Protection (MDATP) on all university-owned computers. MDATP is supported on both Windows and Mac OS based systems.
No download is necessary to protect your university-owned computer. The IT department uses automated deployment methods to enable MDATP on all faculty/staff workstations.
If you have questions about how your university-owned computer is being protected, please contact the IT Service Desk.
Personally-Owned (Unmanaged)

The Marshall University-managed Endpoint Protection is only licensed for use on university-owned computers, however, you can stay protected by using one of the following antivirus suggestions below:
Windows 10 and Windows 11
Older versions of Windows*
*Note older versions of Windows are no longer supported by Microsoft, nor the Marshall University network, and will not receive the latest operating system security updates. It is recommended to upgrade to the latest version of Windows.
Mac OS