Welcome to the Marshall University Campus Card Site
---
Here you can
View your Herd Points Account (balance and activity) and make an immediate deposit.
View your meal plans, and the balances remaining for the week or in your block plan.
View your Dining Dollars (balance and activity)
LOGIN Here
---
Logging In
In order to log in to the system, you'll need to know your MUNet account name and password. When you are asked to provide your username, use only the portion before the "@" symbol in your email address. If your Marshall University email address is "smith5651@marshall.edu", you would enter "smith5651" as your MUNet username when prompted.  Go here to if you forgot your MUNet Username or Password.
---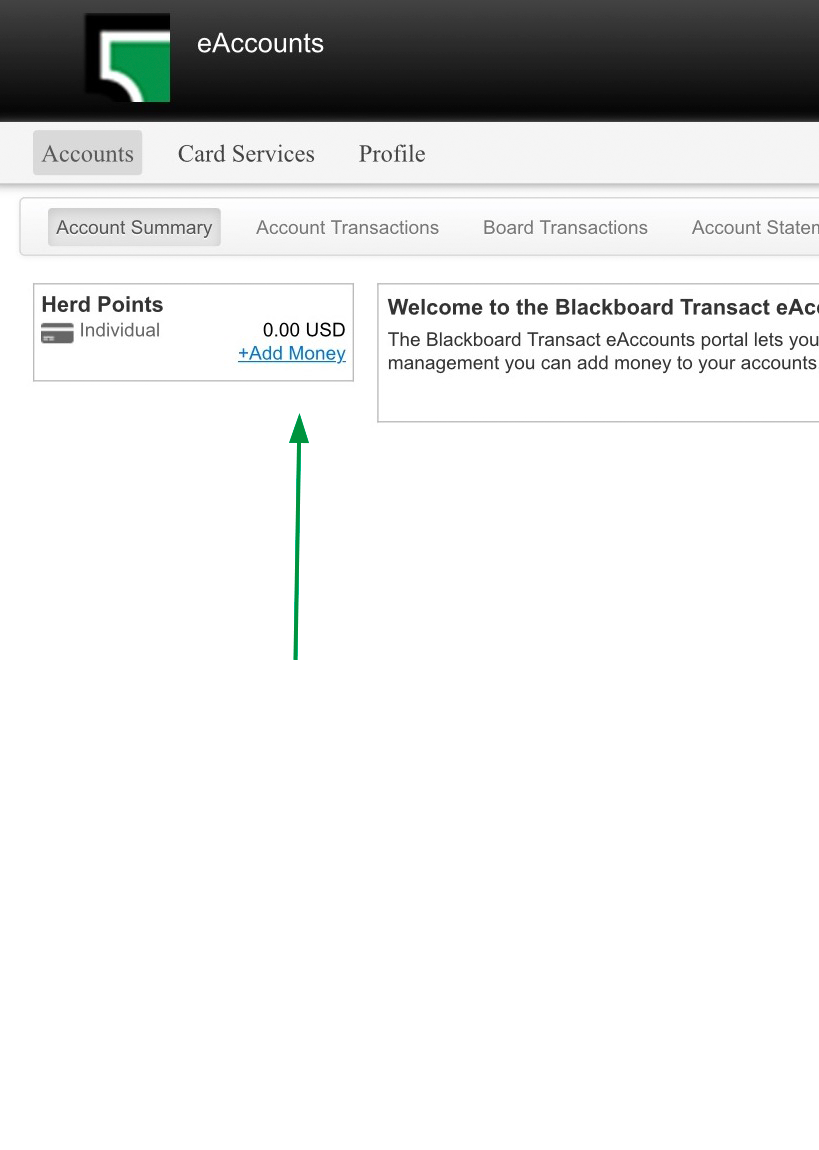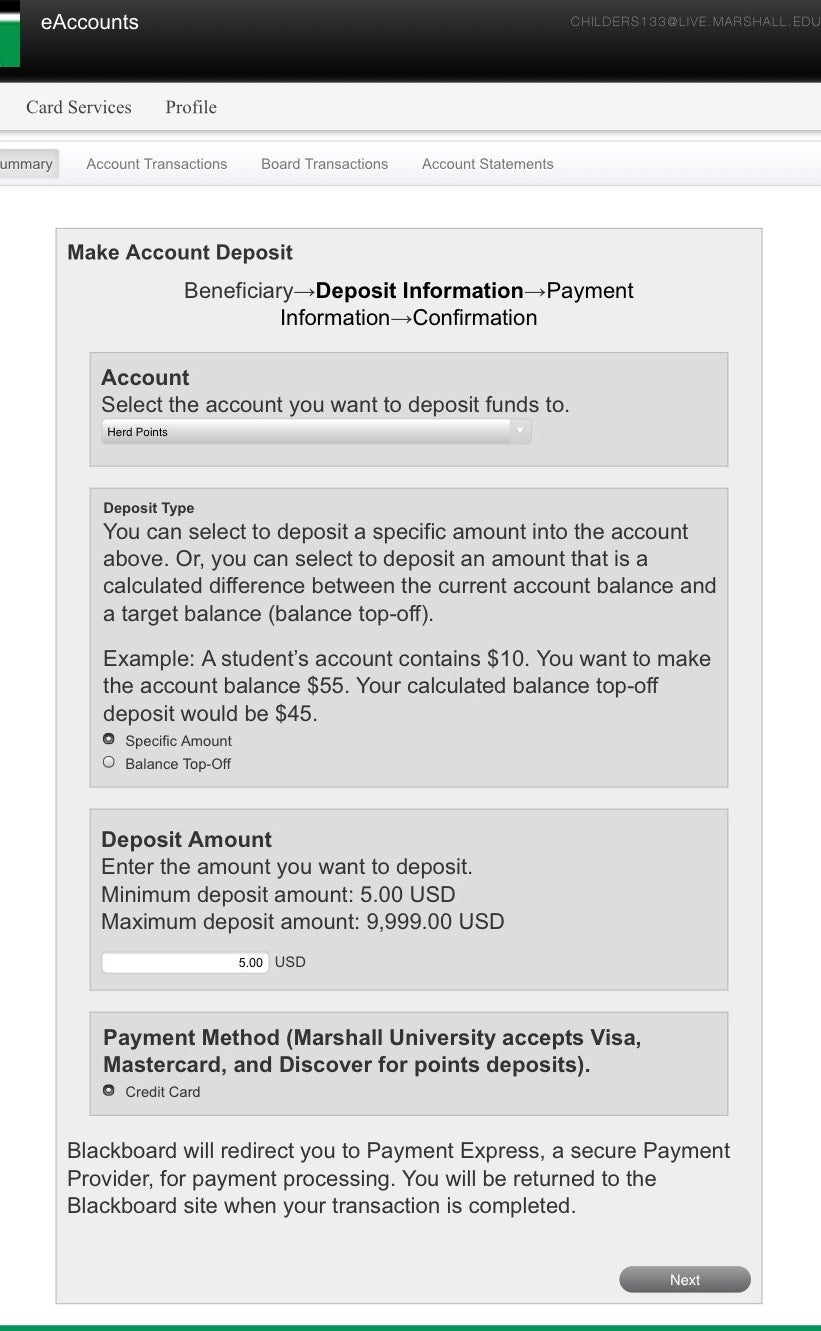 ---
Additional Information
Guest Deposits: To make a guest deposit you will need to enter the student's MUID# and email address. After clicking the button above, click the "Make a guest deposit" link on the next page.
For assistance with this site: please contact the Campus Card Office at 304-696-6843 or at campusid@marshall.edu