Threats from phishing scams, malicious software, and compromised passwords are constantly increasing and pose an immediate risk to your privacy and the security of University data. Marshall University has implemented a new Multi-Factor Authentication (MFA) system that is required for all active accountholders.  When accessing a MFA-protected service, you will be prompted to enter your MUNet username and password and authenticate the login process with multi-factor authentication.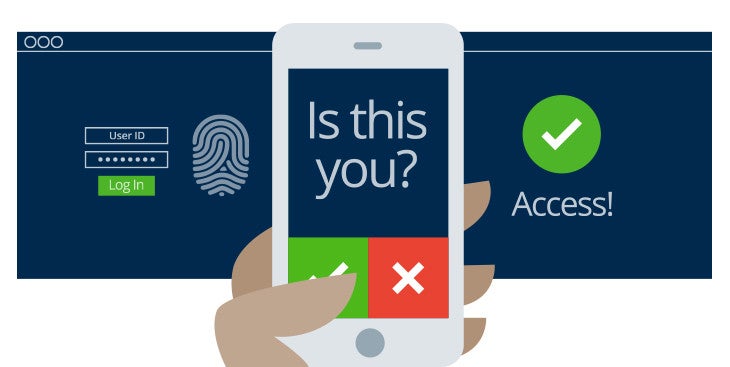 Instructions:
Before enrolling in Multi-Factor Authentication, you must first read the getting started instructions at the link below. 
Multi-Factor Authentication setup instructions for your Marshall University account are available here:
Multi-Factor Authentication: Getting Started Instructions
The best and most convenient way to use Multi-Factor Authentication, is to download the Microsoft Authenticator app from either the App Store for iPhones or the Google Play Store for Androids.
You will look for this icon on both platforms. To download, follow the link to your respective app store provided below:
Multi Factor Authentication FAQ