The mission of the Information Security Office is to support the goals of Marshall University Information Technology by assuring the availability, integrity, and confidentiality of information.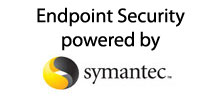 The MU Information Security office strongly recommends using antivirus software and keeping operating systems up-to-date. Symantec® Endpoint Protection (SEP) is an antivirus software solution which is offered to all Marshall students, faculty, and staff at no extra charge.
The current version of SEP is available as a web download for Windows and Mac OS operating systems. A MUNET account username and password are required to access the download link.
There are two download options of SEP available:
The PERSONAL/HOME version is optimized for use by students, faculty, and staff on personally-owned computers that are frequently used at home or on-campus. Be sure to uninstall any existing anti-virus software before installing this version of Symantec Endpoint Protection®. Running multiple antivirus applications can cause problems with your computer.
The MANAGED version is optimized for installation on University-owned computers. Virus-definitions are received through LiveUpdate whether on-campus or off. The managed client software also periodically updates the MU campus server with the security status of the client – whether protected, at-risk or infected.
If you have questions, concerns or comments, please contact the Marshall University IT Service Desk @ 304-696-3200.
Protecting Your Data
Malware & Scams
Security at Home
Contact Us
Please submit all matters concerning security incidents using the Information Security Incident Report Form.
Main Contact:
Sarah Quarles
Drinko Library
One John Marshall Drive
Huntington WV 25755
Phone: 304-696-3724
Fax: 304-696-3239
Email: infosec@marshall.edu
Chief Information Security Officer:
Jon B. Cutler, MS, CISSP
Drinko Library
One John Marshall Drive
Huntington, WV 25755-2066
Tel: 304-696-3270
Cell: 304-634-7935