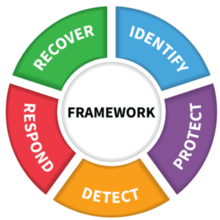 The goals of the Information Security Office are:
Align the University's information security efforts to support its mission while supporting privacy, legal, regulatory, and contractual obligations.
Promote awareness of information security risks and responsibilities.
Collaborate with other organizations and institutions to increase awareness, knowledge, and sharing of information security information.
Maintain an awareness of relevant requirements, technologies, and risks to continuously improve this program.
Please submit all matters concerning security incidents using the Information Security Incident Report Form.
Information Security Team
Jon B. Cutler, MS, CISSP
Chief Information Security Officer
Tel: 304-696-3270
Email: infosec@marshall.edu