The office of Health and Safety is responsible for ensuring that Marshall University remains in compliance with federal and state regulations for the storage, use, and disposal of chemicals. The Chemistry Department is an integral component in determining compliance as well as proper storage of hazardous and non-hazardous chemicals and chemical wastes.
The Marshall University Chemical Hygiene Plan is maintained and updated by Environmental Health and Safety and personnel from the Chemistry Department. Every lab must develop lab-specific Chemical Hygiene Plans and lab activity-specific SOPs that incorporate and/or reference the University plan.
Safety Data Sheets (SDS)
Hazard Communication is an important aspect of Marshall University's chemical safety program. All departments that store, use, or dispose of any chemicals must maintain a chemical inventory and Safety Data Sheets (SDS), formerly called MSDS, for each product in their possession. Links to searchable SDS databases are available online for obtaining SDS sheets if original manufacturer-provided sheets are misplaced.
Another resource for hard copies of SDS sheets for products used on campus is the Chemical Stockroom in room 471 of the Science Building.
Spill Response
Another component of the Hazard Communication program is recognition and response to a release of hazardous materials. If you spill, or encounter a chemical spill, please follow these Spill Response Procedures.
Storage and Labeling
Proper storage of hazardous materials in all areas, especially in laboratories, is critically important to accident prevention. Two major areas of concern are Flammable and Combustible Materials storage, and Chemical Compatibility in storage areas. More information about Chemical Storage is available.
Unwanted chemicals must also be stored according to chemical compatibility, and placed only in chemically compatible containers.  Cole-Parmer maintains a searchable database for determining container compatibility.
All chemical containers must be labeled with the Identity of the Chemical(s) therein and Appropriate Hazards Warnings, in words, pictures, symbols, or a combination thereof which provide all of the hazard information.  Labels on containers with mixtures of difference chemicals must indicate the constituents and approximate percentages of each.
Containers of Unwanted Chemicals must have a completed label. An Unwanted Chemical Label template is available in MS Word.
This label should also be used for chemicals that are no longer wanted, used or not, as well as for "chemical waste" items.
A group of common hazard pictures is available for use in creating appropriate container signage. The common hazard pictures are in a PowerPoint file.
To assist Emergency Responders, the entry door(s) to all rooms and laboratories at Marshall University that house hazardous materials must be labeled with the NFPA Hazardous Materials Diamond. A template for the Hazardous Materials Diamond is available in Word and instructions are provided.
In addition to proper labeling, storage areas should be inspected monthly. Departments generating and/or storing hazardous materials or hazardous wastes should utilize the Hazardous Materials and Hazardous Waste Self-Inspection Form, and submit completed forms to Environmental Health and Safety, or maintain in Department for three (3) years.
Disposal
The Chemical Safety program is actively involved in the collection and disposal of unwanted chemicals. This process involves Chemistry Department personnel who oversee the proper packaging and transportation of unwanted chemicals to the appropriate location, as well as the declaration and storage of hazardous wastes. At Marshall, unopened and unused portions of opened chemicals are not considered waste until it is determined that they are of no additional use to any other department. This determination will be made by staff from the Chemistry Department in conjunction with the Environmental Health & Safety.
The procedure for turning in unwanted chemicals is to submit a Pickup Request Form. You can also submit the form by scanning the QR code below. Please be sure to follow all directions and wait on further directions after submitting.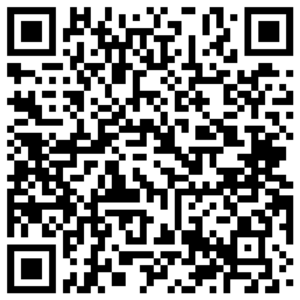 All empty containers should be handled in accordance with the guidelines in Management of Empty Chemical Containers; emptied of their contents, triple rinsed, caps left off, and placed in broken glass disposal containers.
Hazardous Materials
Numerous agencies regulate items that are considered hazardous. More information about Hazardous Chemicals is available.
Non-Hazardous Materials
There is now a list of Non-Hazardous chemicals that can be disposed without additional treatment. Please ensure that chemical concentrations are observed and the appropriate was disposal method is followed when using this list.
Chemical Fume Hoods
The proper use of chemical fume hoods is essential to protect yourself and others in the area.  Follow these guidelines for the Safe Use of Chemical Fume Hoods.
Please report all non-functioning hoods to Environmental Health and Safety, and do not use until the unit is fixed.
Self Inspection
All departments and laboratories on campus must comply with the requirements of the University Chemical Safety program. One way to evaluate this progress is to conduct a self inspection. The Laboratory Safety Self-Audit Checklist provides an excellent checklist of key Health, Safety, and Environmental concerns that should be reviewed. For problems that cannot be corrected by the department or laboratory, contact our office for assistance.
Training
The University has an annual training requirement for all faculty, staff, and students working in laboratories or other locations with or around hazardous chemicals. The Chemical Awareness and Safety Training can be accessed and reviewed via MUOnline.  It is also presented live at the beginning of each semester. Contact Environmental Health & Safety for more information.
The U.S. Chemical Safety and Hazard Investigation Board has produced a training video on the hazards associated with conducting research in chemical laboratories at academic institutions. The video is titled: Experimenting with Danger.
Inventory
Every lab or user of hazardous chemicals is required to submit an annual inventory of hazardous chemicals to Environmental Health and Safety. See the Chemical Inventory Program web page for more details and the necessary form.