Assistant Coach Offensive Line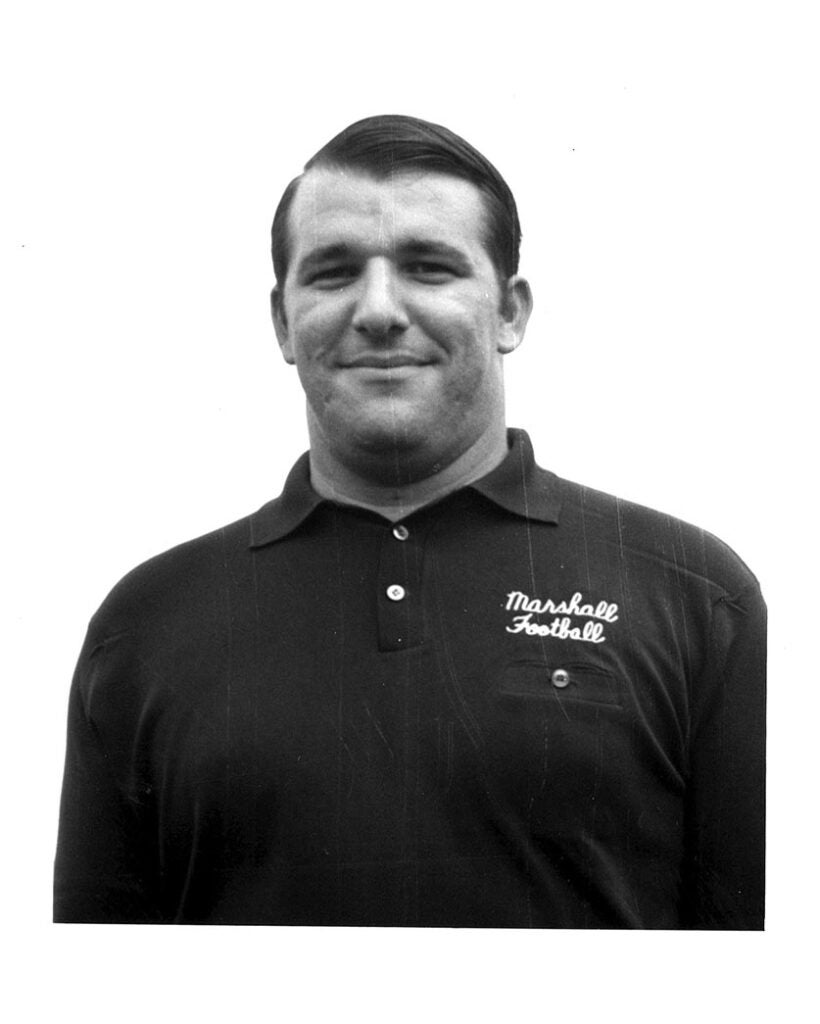 Carelli is the newest member of the Marshall coaching staff, joining the Herd in February after serving as a graduate assistant coach at the University of North Carolina in 1968 and 1969.
Al is a native of Somerdale, N. J. and attended Gloucester Catholic high school. He was selected to the all-Conference and All-State football teams in his senior year. He played his collegiate football at Lenoir Rhyne College for coach Clarence Stasavich now A.D. at East Carolina University. He was graduated in 1965 and earned his masters at UNC in 1969.
Carelli is enthusiastic and a hard worker and looks forward to taking over the responsibility for Marshall's offensive line this fall.
He is married to the former Martha Bergstresser of Fort Myers, Florida.
(From 1970 Marshall University Football Press Guide.)
Al Carelli, Jr. died in the plane crash.
DETAILED INFORMATION