Where are we located?
Students under the Institute for Cyber Security take classes from their major in the Weisberg Family Applied Engineering Complex—a 155,000-square-foot facility that opened in 2015 with the latest technological capabilities. MU ICS students will find they can gain experience in an advanced laboratory with the latest equipment used in the field around the country—and right here on our campus in Huntington, West Virginia.
Location: 1676 3rd Ave, Huntington, WV 25703.
Facilities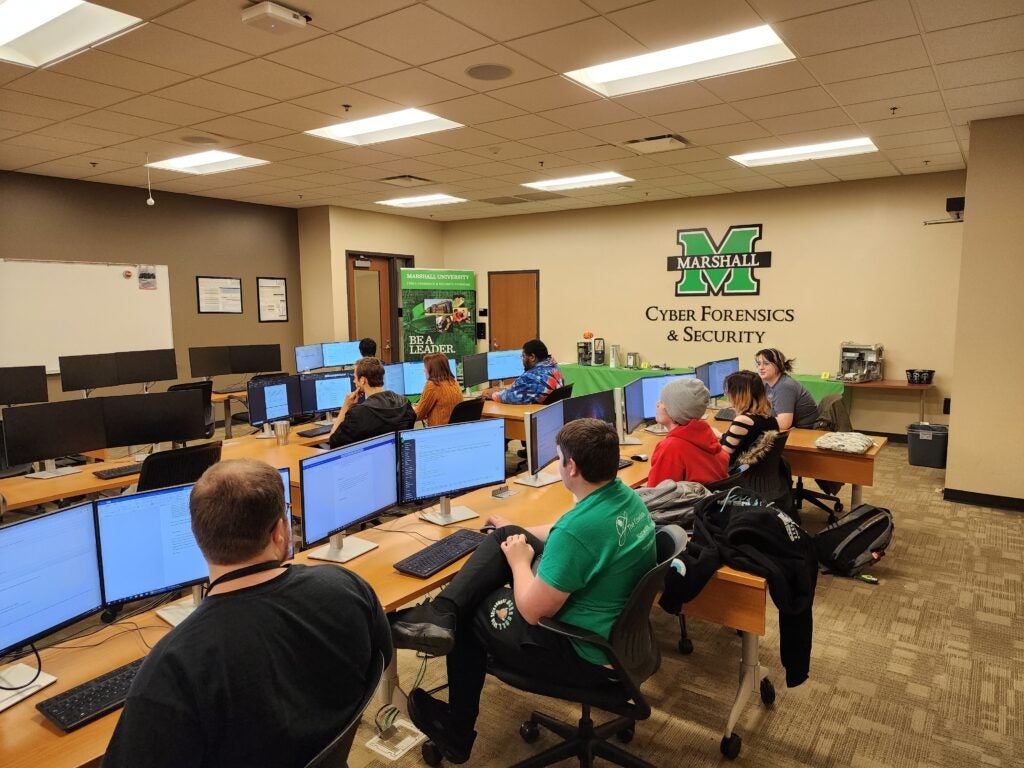 The WAEC 1232 Lab is the CFS undergraduate teaching lab, equipped with high-end, dual monitor workstations. Students have access to professional-grade hardware and software in this lab and can access it outside of class hours for research or class work.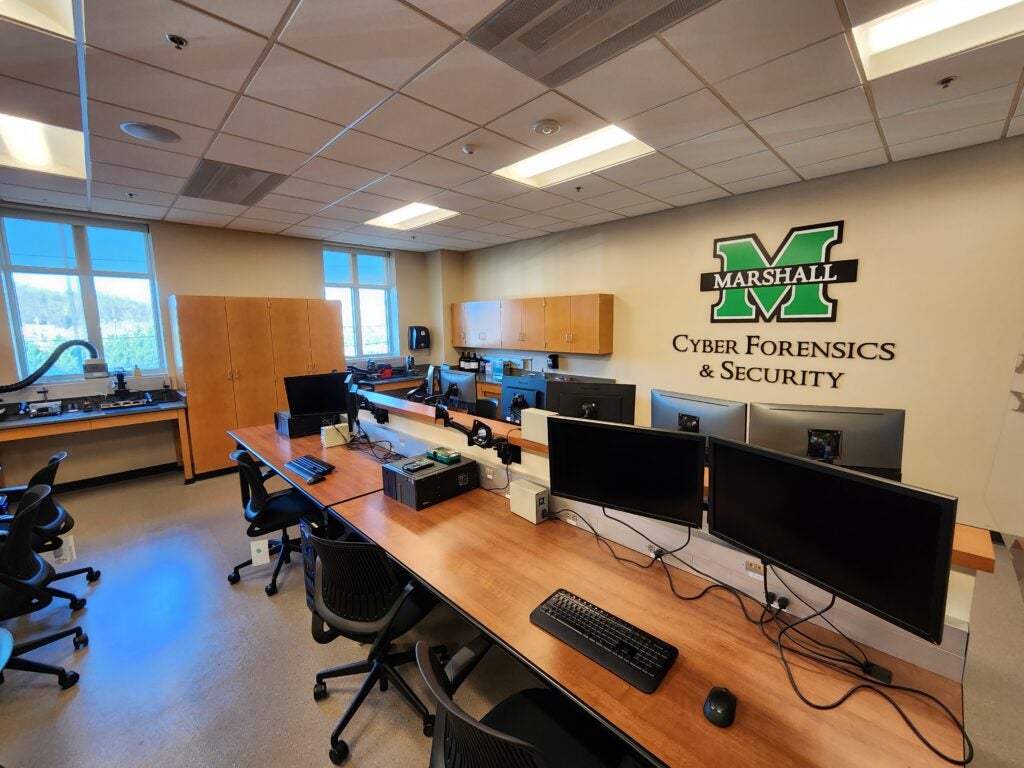 The CFS advanced cyber forensics lab at WAEC 2237 has state-of-the-art forensic workstations and mobile forensic hardware. Mostly utilized for our graduate courses, this lab is also available for research opportunities as they arise.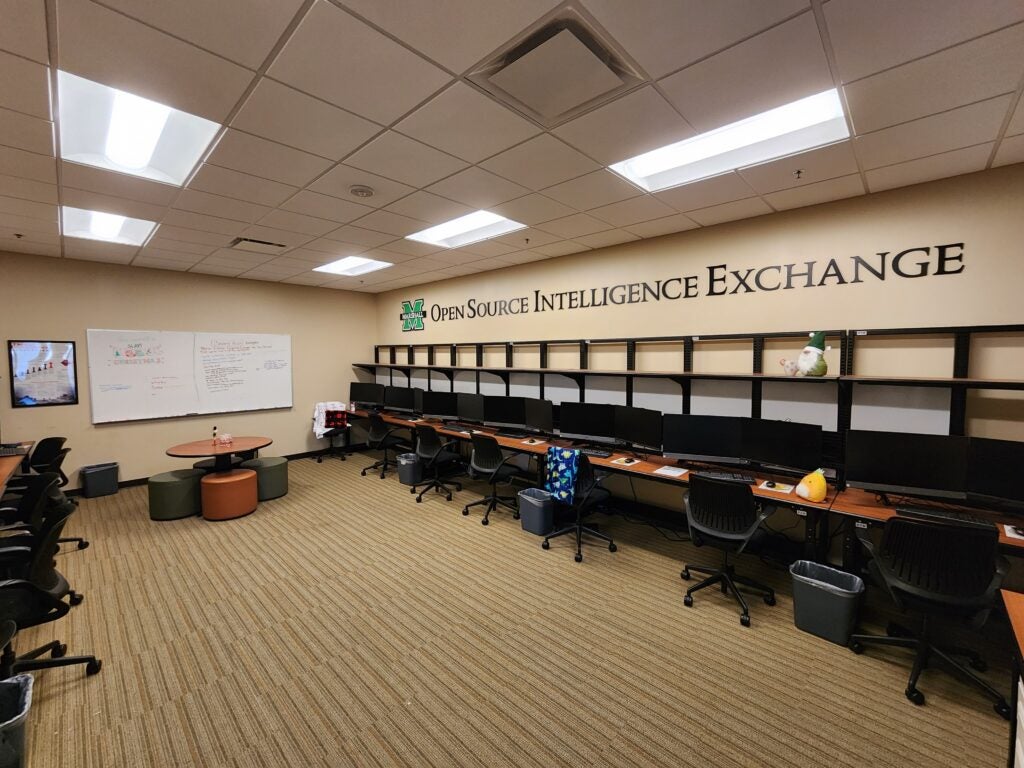 Our Open-Source Intelligence Lab is the third of the CFS department's labs and hosts numerous intelligence-based workstations for students to perform investigative work on. Currently, it houses CFS's OSIX student operation.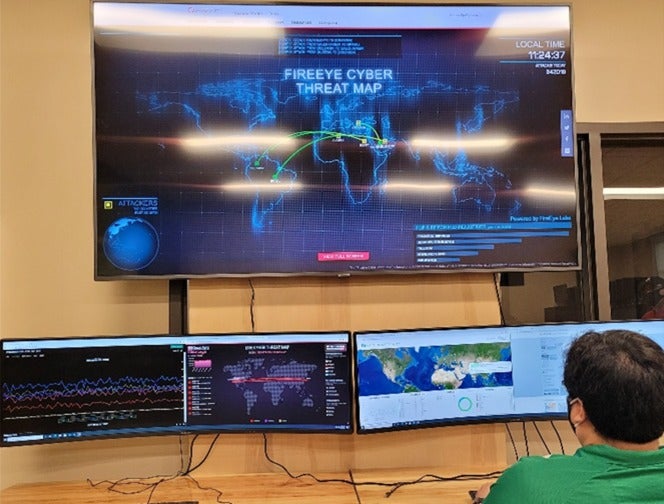 The Cyber Training Center (CTC) established by the Department of Computer Sciences and Electrical Engineering at Marshall University, which is located on the third floor of the Arthur Weisburg Family Applied Engineering Complex, is designed to provide hands-on and scalable cyber training to assist students.
Learn More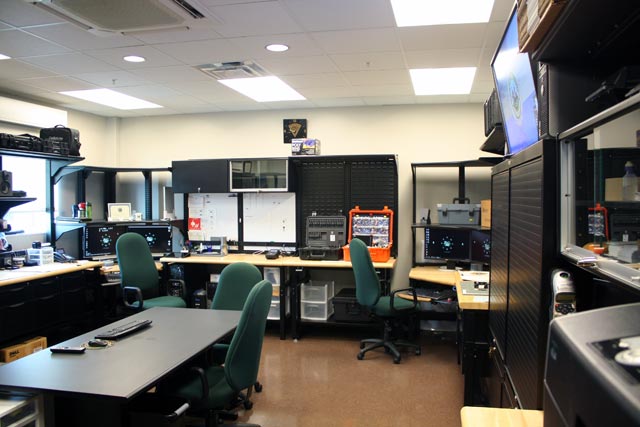 WVSP - Digital Forensics Unit
The WVSP-DFU is located in the Marshall University Forensic Science Center (MUFSC). The lab processes more than 30 pieces of evidence weekly and between 2 to 3 terabytes of data monthly. About 80 percent of the cases processed by the WVSP-DFU involve some form of child exploitation.
Learn More
Directions
Arthur Weisberg Family Applied Engineering Complex
The WAEC is located on Third Ave between 17th Street and Hal Greer Boulevard. It is across from the Science building and west of the existing Robert C. Byrd Biotechnology Center.