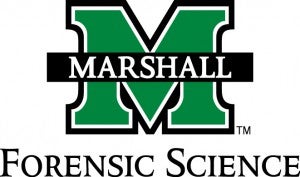 Marshall University is authorized under U.S. Federal law to enroll nonimmigrant students with F-1 or J-1 visa status. International applicants must submit required documentation  to be considered for admission (see requirements on the Graduate Admissions page).  Submit all materials to:
Marshall University
Center for International Programs
212 Old Main
Huntington, WV  25755
Contact the Center for International Programs at:
Telephone: 304-696-2379
Fax: 304-696-6353
Email: cip@marshall.edu
All application, admission, and degree-granting requirements and regulations shall be applied equitably to individual applicants and students regardless of age, sex, race, disability, religion, or national origin.
Application Process
Click here to go to the Graduate Admissions page to apply.
Click here for the International Applicant Packet
The complete application process includes:
Submission of the Marshall University Graduate College Application available online via http://www.marshall.edu/admissions/apply.asp
Submission of official transcript(s) documenting that the applicant has:

A) Achieved an overall Grade Point Average of 3.0 or better.
B) Bachelor's degree in a forensic or natural science (or field with equivalent coursework).
C) Completed one academic year of the following courses with associated labs, with no grade of less than a C:

Biology
General Chemistry
Organic Chemistry
Physics
Recommended Course: Biochemistry

D) It should be noted that successful completion of an undergraduate course in biochemistry is recommended, but not required, prior to entry into this program.

Graduate Record Exam (GRE) – Tested AFTER 8/1/11,  Applicants should perform in the top 50% of test-takers in each of the three categories: verbal, quantitative, and writing. Tested BEFORE 8/1/11, applicants should have a combined score (Verbal + Quantitative) of ≥1000.
Formal Letters:

Personal Request for Admission
Three Letters of Recommendation on formal letterhead from individuals familiar with applicant's moral and academic record

Proof of English Proficiency- Please see the International Admissions page for minimum test score requirements for English proficiency. http://www.marshall.edu/admissions/apply.asp
Full admission to the program (once an offer is made) is also contingent on successful completion of:
A background check similar to those required for law enforcement officers are likely to be a condition of employment (Reference: NIJ Report NCJ 203099 – "Qualifications for a Career in Forensic Science." pp. 7-10). We encourage all students to maintain a drug-free lifestyle to ensure they will not be denied internships or future employment.
Required Hepatitis B vaccination/titer or formal declination of vaccination
Receipt of other documentation required for enrollment.
All materials should be submitted to:

Marshall University Graduate Admissions Office
100 Angus E. Peyton Drive
South Charleston, WV 25303-1600
Telephone: 1-304-696-4723