The
Dr. Sam E. Clagg
Scholarship is awarded by the Geography faculty every year to an outstanding undergraduate geography major, and can be awarded to the same recipient for multiple years. The award is based primarily on academic performance but other factors such as participation in the Geography Club or Gamma Theta Upsilon honorary society may also be considered when deemed appropriate by the geography faculty.
The scholarship winner receives a tuition waiver, certificate of recognition, recognition during the Honors College Convocation, and/or a modest cash stipend, when possible.
If you'd like to be considered, apply this spring!
Winners
Bennett Phillips – 2020-2021
Alex Diedrich and Maggie McGhee – 2019-2020
Maggie McGhee – 2018-2019
Ann Lockard, Aaron Murphy, and Tristan Poston – 2018-2019
Ann Lockard and Kara Scott – 2017-2018
Amber Miller – 2015
Nicholas Adkins – 2015
Aaron Nelson – 2014
Aaron Johnson – 2012
Lakin Johnson – 2012
Jake Keaton – 2011
Benjamin Stratton – 2011
Ashley Ostrow – 2010
Jessica Beres – 2009
Amanda Pilbeam – 2008
Matthew Straley – 2001
Megan Boggess – 2000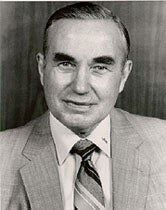 Dr. Clagg (above) [efsthumbnail sdsd src="http://www.marshall.edu/geography/files/mcghee-diedrich-clagg2019-300×177.jpg"]
Co-winners, Carly McGhee and Alex Diedrich 2019-2020