Mark your calendars for the 59th Annual International Festival! The Festival will be held on Saturday, November 5th, 2022 from 4:00 – 8:00pm in Marshall University's Memorial Student Center.
West Virginia's oldest and longest running international festival, the annual exposition features international foods, world music and dance and displays representing many different countries and cultures. The festival is open to the public and is free of charge to enter. Learn more at the Marshall University International Festival website.

We can't wait to see you there!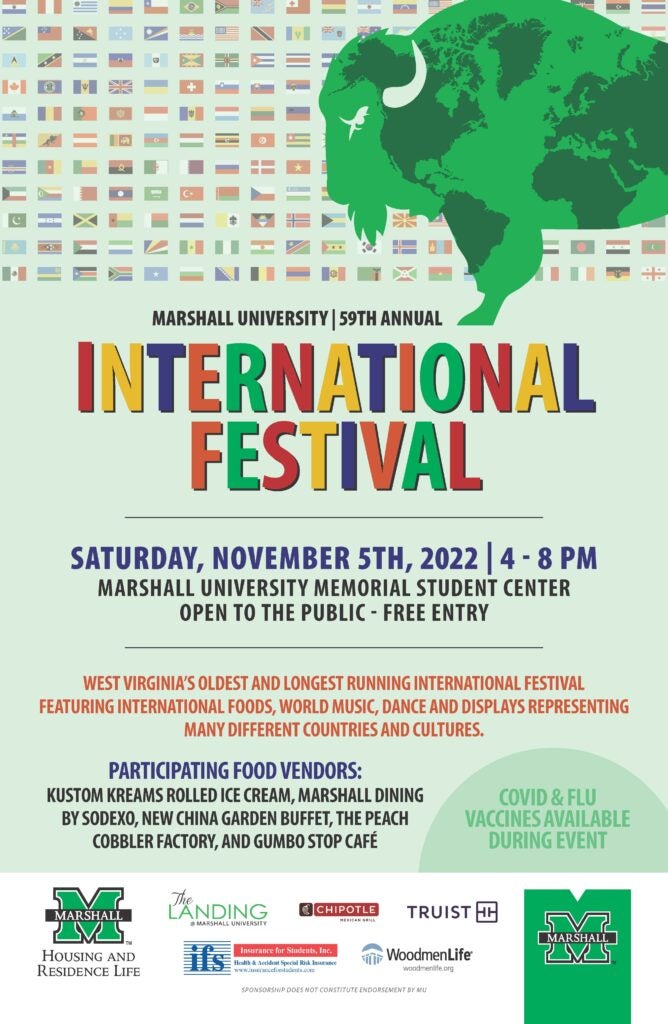 Recent Releases