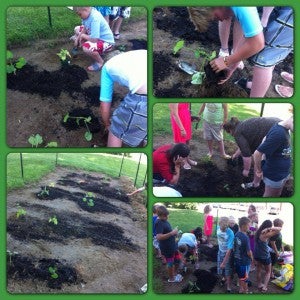 Since our small department began in 2009, funded by the $5 "Student Green Fee", we have worked to promote environmental awareness, while reducing the University's environmental impact.  Environmental sustainability is one of the most important challenges facing future generations.  Investing time and funds in these issues is not a trend, but a lifestyle.  The department looks to and encourages the student body involvement in creating solutions, as well as educational outreach to the greater Huntington community.
Our goal is to educate the community, both on and off campus, on what it means to be sustainable. The change we seek is a better informed community. The more we are able to educate and inspire, the greener our City of Huntington will become. We hope to help grow Marshall University and the greater Huntington region into a truly sustainable community, through the efforts of our education outreach program.
Through our many projects, workshops, activities, and participation in community events, the Marshall University Sustainability Department works to educate young and old, on campus and beyond. Our Sustainability Gardens have Education Outreach as part of their Mission. Below are photos of a selection of our education outreach efforts not already showcased on our individual projects pages.
PROJECTS: Greening Committee – Campus Recycling – EcoCycle Bike Loan – Sustainability Gardens – Student Garden Volunteer Days – Campus Market Days – Meatless Mondays – Earth Day – Huntington Sustainability Fair – Green Trail – Virtual Green Tour – OASIS Bottle Fill Stations – Lecture Series – EPA Signing