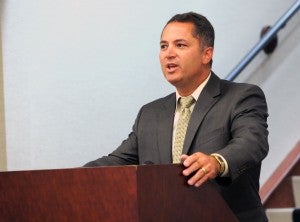 Marshall University continues its efforts to become an environmentally friendly campus by signing a Sustainability Partnership with Region 3 Environmental Protection Agency on Monday, September 20, 2010.
The signing was held at the Marshall University Foundation Hall.  West Virginia Department of Environmental Protection Cabinet Secretary, Randy Huffman, stated, "I commend Marshall University for being the first school in West Virginia to sign the Sustainability Partnership Agreement."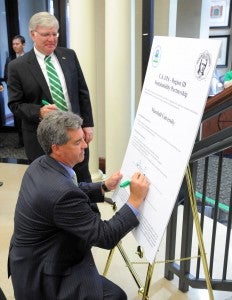 Our organization's goal is to:

Reduce energy use, greenhouse gas emissions and our environmental footprint.
Optimize materials management, conserve resources, and prevent pollution by implementing cost effective environmental and business practices.