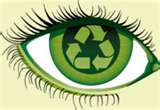 The Incredibles/Greening Marshall Committee is comprised of the Sustainability Department, students, faculty, and staff who are dedicated to formulate ideas and methods of implementation for environmental stewardship and sustainable conservation, on campus and beyond. The focus of the Sustainability Department is to identify guidelines that promote the most efficient use of the University's resources, as well as coordinating and consolidating environmental and sustainable efforts on campus.
The Committee meets monthly throughout the year.
Please email bemarshallgreen@marshall.edu for details.
Upcoming Meetings:
Past Meeting Minutes: