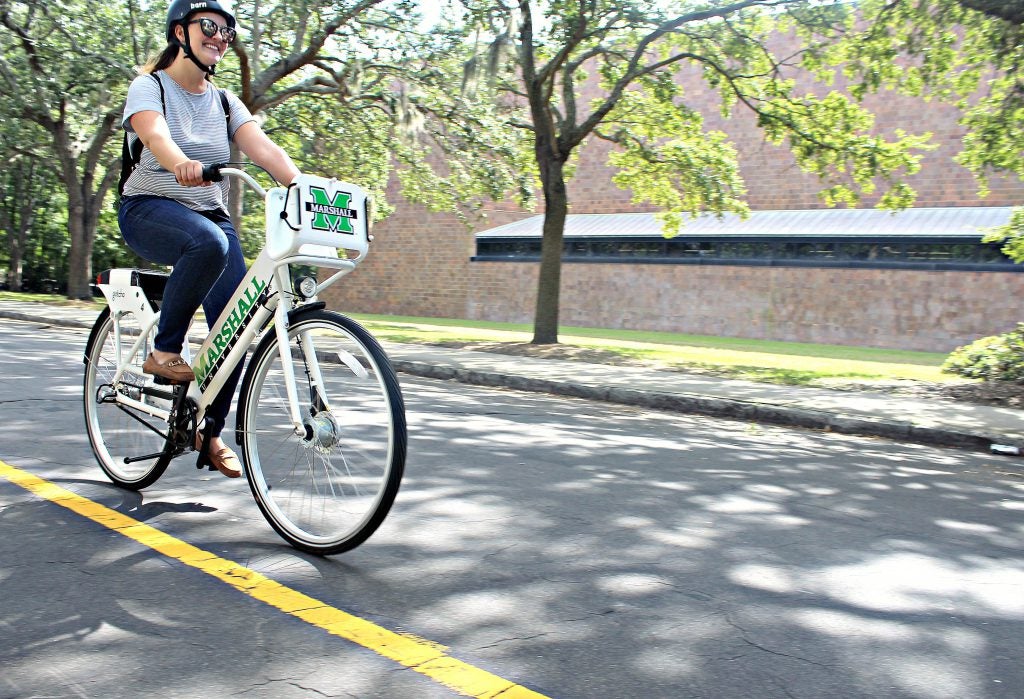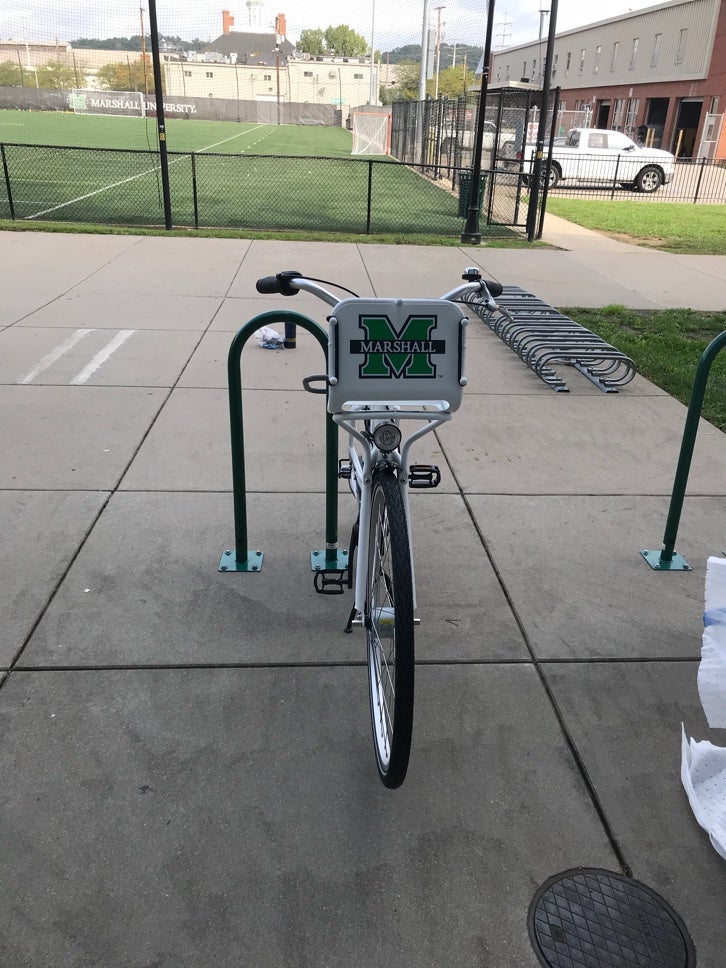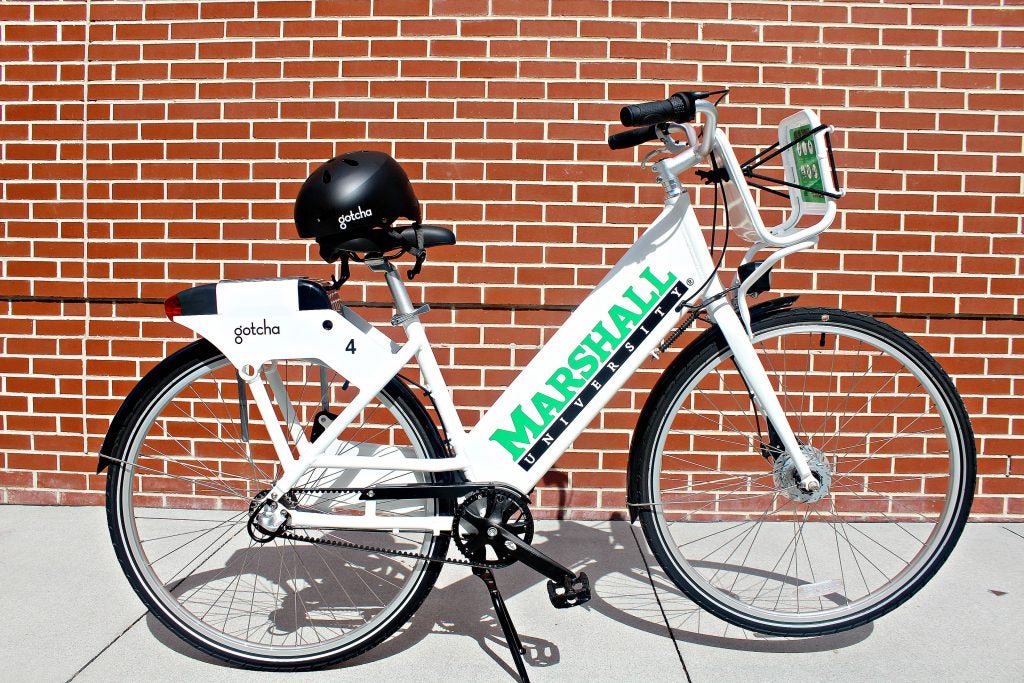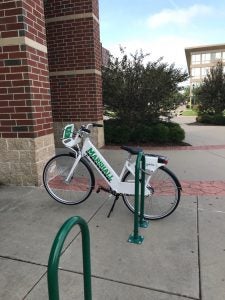 All students receive 2 hours per day free ride time with their 901 number.
Visit gotchabike.com/marshall to learn more and get pedaling!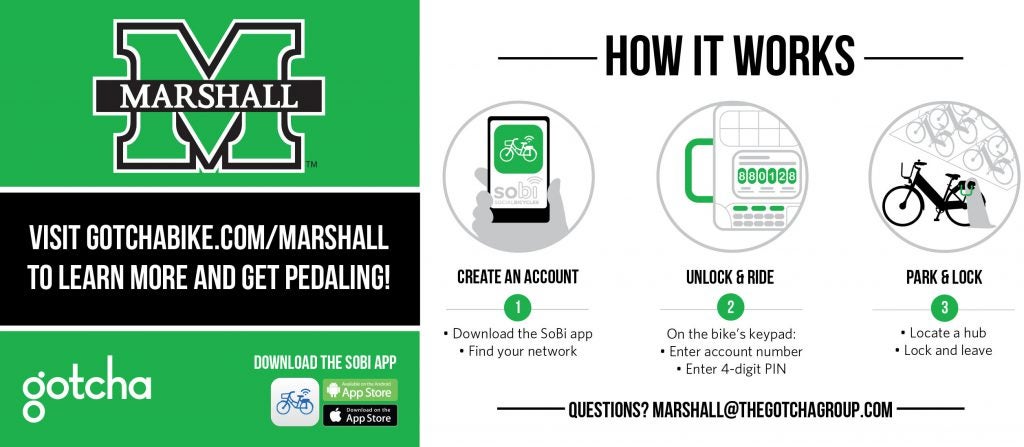 Questions? Marshall@thegotchagroup.com
Visit gotchabike.com/marshall to learn more and get pedaling!
FAQ
What is BIKE SHARE?
Bike share is an innovative and fun 24/7 transportation system. It is perfect for both point-to-point trips and long scenic rides. Users are provided with the ability to download a mobile app, sign up for the system, pick-up a bike from any of the convenient bike hubs, and return it to any other hub within the system area.
How is it different than renting bikes?
Bike share is intended for point-to-point transportation. The difference in bike share versus bike renting is that it is completely self-sufficient and the user does not have to return the bike to the same location that it was picked up from. Our bikes also track the user's calories burned, carbon dioxide emissions reduced, and money saved versus driving.
Is bike share for me?
YES! Whether you are heading to class, looking for something active to do on the weekends, or just want to ditch the car, bike sharing is for you. Plus, it's free for 2 hours every day so why not give it a try!
How does it work?
First, you need to register for an account. Users can sign up for membership online or via the SoBi mobile app on a smartphone. Once registered, a rider can access the map of hubs which will indicate how many bikes are available at each. When users sign up, they will be given an account number and 4-digit pin code. Users can simply walk up to a bike, enter the code and PIN, unlock, and begin riding. When you arrive at your final destination, return and lock the bike at a designated station. The bike is now available for others to use. Bikes can also be reserved 15 minutes in advance. Please note riders should always end their trip within the system area and the bike must always be securely locked to a bike rack when locking a bike or putting it on hold.
Where are the HUBS located?
Please see our system map on the website or within the mobile app for designated corral areas.
Do I need to take the U-lock when I ride?
Yes. Always place the U-lock in the holster on the rear left side of the bike.
Can I reserve a bike ahead of time?
Yes! You can reserve a bike from the mobile app or https://app.socialbicycles.com up to 15 minutes before you pick up a bike, so it will be waiting for you when you arrive. Select a bike on the map, click the blue button 'Reserve this bike' or 'Reserve a bike at this hub'. Click the green "Confirm" button. To cancel the reservation, tap on the red 'Cancel' button at the bottom of the screen. If you cancel before 1 minute, you won't be penalized against your allotted free time. Beyond 1 minute, you will begin to use your allotted free time. After 15 minutes, the timer expires and the bike becomes available for other users to rent.
Questions? Marshall@thegotchagroup.com
Visit gotchabike.com/marshall to learn more and get pedaling!