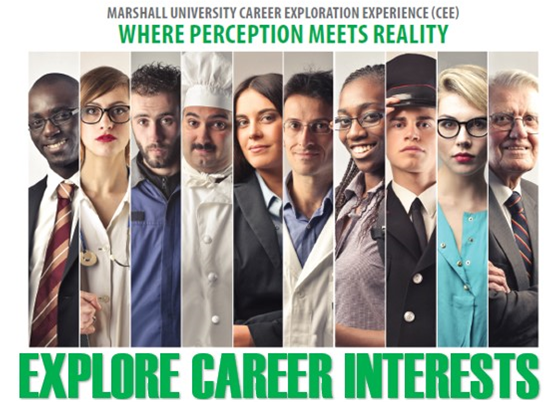 Host experiential learning opportunities at your convenience for Marshall University students
The Career Exploration Experience (CEE) is an exploratory experiential learning opportunity for students to attend job shadowing or informational interviews in fields they are interested in pursuing.
CEE opportunities are one-day opportunities that allow students to gain insight and ask questions about potential careers. Participating in CEE opportunities does not require an extensive time commitment and usually lasts between one and eight hours. The length of the opportunity is determined by the employer.
Employers interested in hosting students will apply below by completing the Employer Hosting Application. The Office of Career Education reviews applications and then posts opportunities to Handshake for students to apply directly to employers.
Students are required to complete the following before they are permitted to apply for CEE:

Write an approved resume
Attend a Professional Etiquette and Competency workshop
Construct a list of appropriate questions to ask during their experience

Employers will be notified via email when a student applies and will have the opportunity to establish communication with the applicant to arrange a mutually agreed upon time for the CEE. If your organization prefers hosting groups of students, arrangements can be made for that as well.
Students are encouraged to apply for as many opportunities as they feel are relevant to their interests. Student applications for opportunities are not guaranteed to each employer.
An assessment will be sent to you at the end of each We appreciate your feedback as we strive to consistently make improvements to our program offerings.