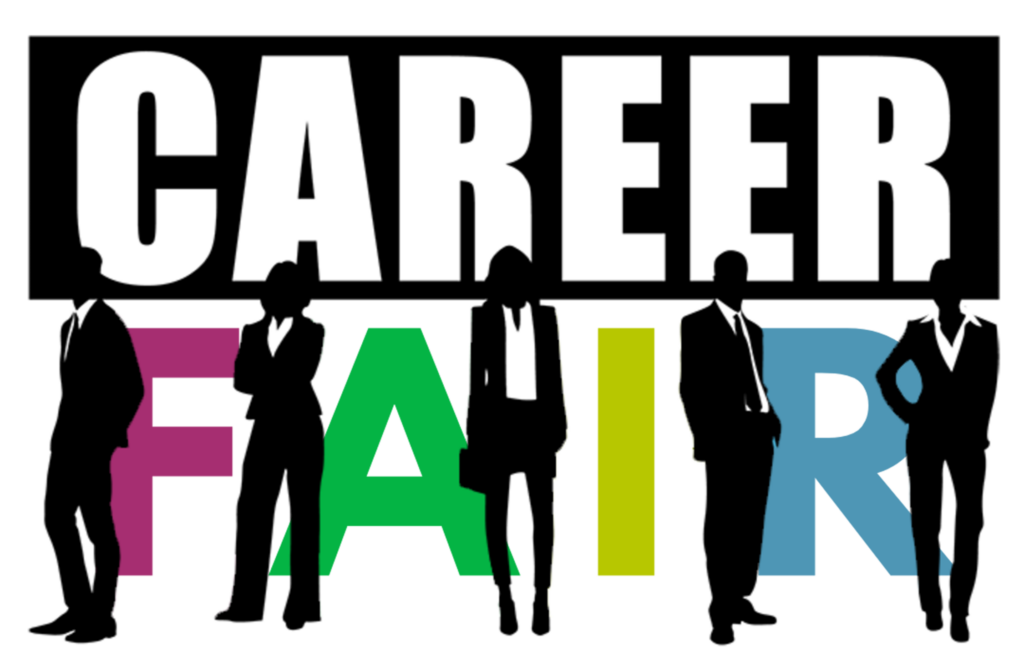 Join us for the Career Fair on October 4th from 12:00-5:00 pm in the Rec Center at Marshall University!
Alcon
ALDI USA
American Consolidated Natural Resources, Inc.
Appalachian Voices
Arlington County Police Department, Virginia
Auditor of State
Autism Services Center
AVN Corporation
Arch Resources (formerly Arch Coal Inc.)
Beaver Excavating Company
Bell Engineering
Berkeley County Schools (WV)
BerryDunn
Blackhawk Mining, LLC
Brayman Construction Corporation
C&I Engineering
Cabell County Schools
Cabell Huntington Hospital
Cabell-Huntington Health Department
Carpenter Marty Transportation
CDI Engineering Solutions, LLC
Cintas Corporation
CJ Hughes Construction, Inc.
Clark Construction Group
ClarkDietrich Building Systems, LLC
Clean Harbors
CMTA, Inc.
Community Care of WV, Inc.
Concord University
Core10
CRH
Cultural Resource Analysts, Inc.
Department for Community Based Services
Department of Environmental Protection
Encova Insurance
Engineering Consulting Services (ECS)
Enterprise Holdings
Fastenal Company
Federal Bureau of Investigation
Federal Bureau of Prisons
Federal Deposit Insurance Corporation
Fluor-BWXT Portsmouth LLC
Friendly Consultants Inc
GE Aerospace
Genesis HealthCare
GPI/Greenman-Pedersen, Inc.
Gray
Guilford County Schools
Hopewell Health Centers, Inc.
HospiceCare
Ironton Lawrence CAO
J.H. Fletcher & Co.
Jackson Hewitt Tax Service
Jefferson County KY Public Schools
King's Daughters Health System
Kokosing
Kroger Co.
Labcorp
Lexington Police Department
Link Japan Careers America
Loudoun County VA Public Schools
Marathon Petroleum Company LP
Marine Corps Officer Selection Team Columbus
Marshall University School of Pharmacy
Marshall University Human Resources
Mint Pest Control
Modern Woodmen of America
Montgomery County Police
Mountain Care Network
Mountain Laurel Integrated Healthcare
Mountain State Oral & Facial Surgery
National Security Innovation Network (NSIN)
Necco
New Vista
Nexstar Media Inc. dba WVNS TV
Northwestern Mutual – WV
Nucor
Ohio Valley Electric Corporation
Pathways, Inc.
Penske Truck Leasing
Peoples Bank
PepsiCo
PJ Dick-Trumbull-Lindy Construction
Pocahontas Memorial Hospital
Pressley Ridge
Prestera Center for Mental Health Services
Prime Engineering, Inc.
PSA Airlines
Ramey-Estep Homes, Inc.
Recovery Point WV
REO Processing, Inc.
Ryder System, Inc.
ScribeAmerica
Service Wire Company
Sherwin-Williams Company
Southern Ohio Medical Center
SRS Distribution
St. Claire HealthCare
Stantec
State Electric Supply
Steel Dynamics, Inc.
The Caton Companies
The Chemours Company
The Counseling Center
The Ohio State University – Wexner Med
The Public Service Commission of WV
The Thrasher Group, Inc.
Thomas Health
TOYOTA
Tri-State/Service Roofing & Sheet Metal Group
Trilogy Innovations
Turner Construction Company
U. S. General Services Administration (GSA)
U.S. Army Corps of Engineers, Huntington District
U.S. Army Corps of Engineers, Pittsburgh District
U.S. Army Healthcare Recruiting, Blacksburg, VA
United Bank
USI Insurance Services
Valley Health Systems, Inc
Volunteer WV
Walgreens
WV Department of Agriculture
WV Department of Health and Human Resources
WV Division of Corrections and Rehab
WV Division of Natural Resources
WV State Auditor
WV State Police
Whiting-Turner Contracting Company
WV Department of Transportation
WV Offices of the Insurance Commissioner
WV State Tax Department
WVU Medicine
WVU Medicine – Ruby Memorial Hospital
ZMM Architects and Engineers