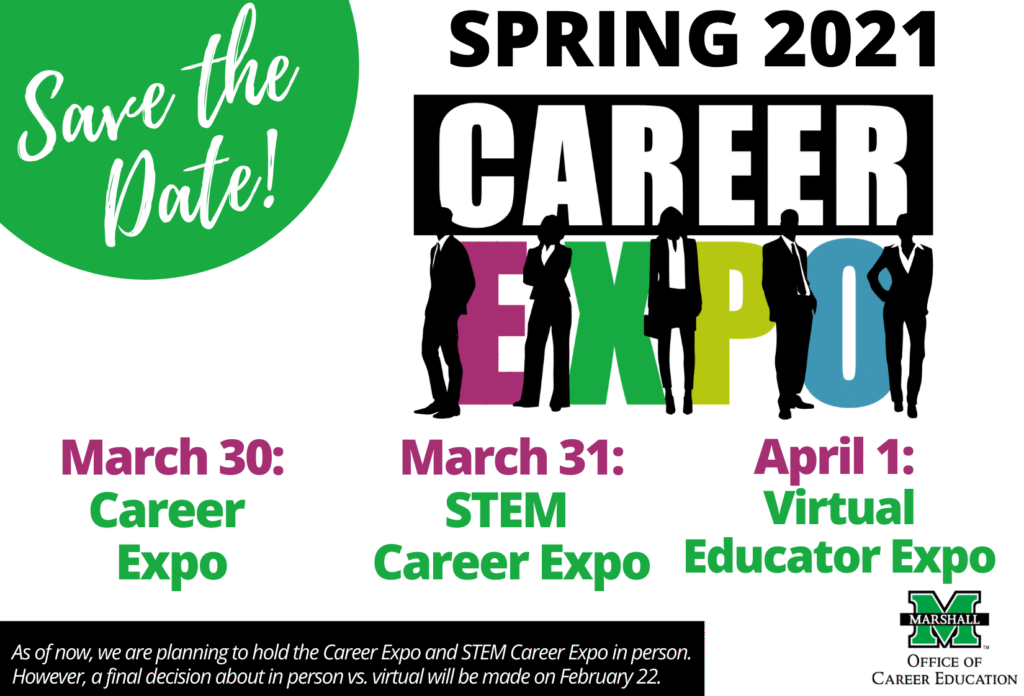 Employers
Registration must be done through your Handshake account. https://marshall.joinhandshake.com/career_fairs
Don't have a Handshake account? Call 304-696-2370 for info on connecting with Marshall events and students and posting jobs.
For more information contact Jennifer Brown, 304-696-3396
Students
Registering and signing up for virtual sessions
In order to sign up for sessions with employers, you must be registered for the expo.
To sign up for Group or 1:1 sessions, your profile privacy will need to be set to Community or Employers.
Review which employers are attending the expo (follow employers you want to check back in with)!
You'll be able to sign up for sessions up to one(1) minute before the start time; once the session has started, you'll be unable to sign up for the session.
Preparing for a virtual career expo
Here are some best practices to help you prepare for a successful expo:
Ensure you have the right set up to support your audio (required) and video (optional).
Complete your profile
Upload a resume to your profile, if you haven't already!