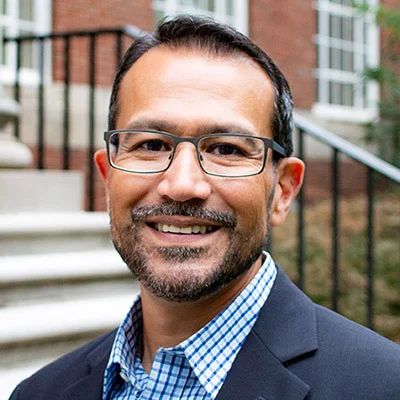 Smith Hall 735 / Forensic Science Center W200B
304-696-3087
Biography
Dr. Dhruba "Dru" Bora joined the Marshall University faculty in the fall of 2004. He holds the rank of Professor and also serves as the chair of the Department of Criminal Justice, Criminology, & Forensic Sciences (CJCFS). From 2014-2017, he served as the Associate Dean for the College of Science. Before arriving at Marshall, he taught at Wheeling Jesuit University from 1997-2004 and Indiana University of Pennsylvania from 1995-1997. In his spare time, he is as an avid runner. He is also a former head cross country and track coach at Hurricane High School. Dr. Bora resides with his wife and colleague, Dr. Kim DeTardo-Bora, and their daughter, Asha.
Dr. Bora's areas of concentration are international/comparative justice systems, research methods, and statistics; however, he teaches a wide variety of courses such as Introduction to Criminal Justice, Crime and the Media, Drugs and Crime, Comparative Systems of Justice, Terrorism, Homeland Security as well as graduate courses in Research Methods and Applied Statistics in Criminal Justice. In conjunction with his specialization in international criminal justice, one of his achievements at Marshall has been the development and implementation of a faculty-led study abroad course in criminal justice. Over the past 20 years, he has taken students abroad to study the justice systems of the United Kingdom, France, Ireland, and Northern Ireland.
Dr. Bora completed his doctoral dissertation in 2003 on The Influence of Emotional Intelligence on Deviant Behavior. His current research interests falls into the comparative realm, primarily comparative policing and domestic terrorism. Dr. Bora also has worked on several projects and grants funded by the U.S. Department of Justice in the area of community policing. Furthermore, he has been involved in research in the areas of domestic violence, campus safety and security, and crimes against special populations (e.g., the elderly, homeless, and mentally ill).
In 2015, Dr. Bora published a book with two colleagues on West Virginia's Criminal Justice System as part of the state-specific series by Carolina Academic Press. It was released in a second edition in 2019.
Ph.D., Criminology, Indiana University of Pennsylvania, Indiana, PA
M.S., Criminal Justice, Eastern Kentucky University, Richmond, KY
B.A., Criminal Justice/Legal Studies, Marshall University, Huntington, WV