Preparing for a Career in Professional Health Care
The College of Science provides academic programs and other resources to students preparing for a professional career in healthcare. Our site includes information and resources to help students explore pre-medicine (pre-med or premed), pre-pharmacy (pre-pharm), and other healthcare-related undergraduate programs. Upper-level students will also find helpful information for applying to a professional program.
Snapshot of a Professional Health Care Student
Rules dictating who will be admitted to professional schools vary according to the field, school, and competitiveness. While there is not a certain combination of classes and scores that will guarantee admission, there are a number of traits that improve a student's chances of getting into a healthcare program.
While in high school, a prospective professional health care student should…
Achieve ACT Composite and Mathematics scores of 21 or higher (SAT 500 or higher)
Complete a strong high school course of study in the sciences
Possesses a strong sense of commitment and work ethic – high school honors is just the start
As an undergraduate student, a professional health care student should…
Complete a science-based college curriculum with a 3.4 or above GPA, preferably 3.8 or above
Prepare for and take the relevant professional exam – GRE, MCAT, PCAT, DAT, OAT, etc.
Develop practical in-field experience through shadowing, volunteering or research opportunities
Looking for more information about getting into a professional program? Our FAQ includes additional details as well as answers to common questions about going into healthcare.
Pre-Professional Health Care Studies Minor
The minor in Pre-Professional Health Care Studies is designed to help students prepare to apply to professional health programs (medicine, pharmacy, physical therapy, optometry, veterinary, chiropractic, dentistry, physician's assistant, podiatry, etc.) by providing a curriculum which builds competencies essential for a competitive application.  This minor does not include a comprehensive list of courses required by every professional school, but instead provides a structured pathway to help a student complete graduate or professional school prerequisite courses, regardless of major.
Because each professional school may determine its own requirements, and because those requirements can vary among institutions and are subject to change, students should regard the courses listed as examples only. This not a comprehensive statement of what actually is required by every professional school.
Explore the Curriculum
Selecting a Field
Common Professional Healthcare Fields
Marshall University's College of Science can help prepare students for many healthcare and related professions. Below are some of the more common disciplines for which a student can select a preparatory academic program.
| Profession | Field |
| --- | --- |
| Chiropractic | Chiropractic is concerned with the diagnosis and treatment of mechanical disorders of the musculoskeletal system, especially the spine. The main treatment technique involves manual therapy, especially manipulation of the spine, other joints, and soft tissues, but may also include exercises and health and lifestyle counseling. |
| Dentistry | Dentistry is concerned with diseases, disorders, and conditions of the oral cavity, commonly in the dentition but also the adjacent and related structures and tissues in the jaw and facial area. Treatments are carried out by a dental team, which often consists of a dentist and dental auxiliaries. |
| Medicine | Medicine is the science and practice of establishing the diagnosis, prognosis, treatment, and prevention of disease. Medicine encompasses a variety of healthcare practices evolved to maintain and restore health by the prevention and treatment of illness. |
| Optometry | Optometry is concerned with the eyes and applicable visual systems for defects or abnormalities as well as the correction of refractive error with glasses or contact lenses and treatment of eye diseases. |
| Pharmacy | Pharmacy links medical science with chemistry, and it is charged with the discovery, production, control, disposal, and safe and effective use of drugs; it requires excellent knowledge of drugs, their mechanism of action, side effects, interactions, mobility, and toxicity as well as treatment and understanding of the pathological process. |
| Physical Therapy | Physical therapy improves patients' physical functions through physical examination, diagnosis, prognosis, physical intervention, rehabilitation, and patient education. |
| Physician Assistant | Physician assistants are healthcare practitioners who practice medicine in collaboration with physicians; their scope of practice varies by jurisdiction and healthcare setting. |
| Podiatry | Podiatry is concerned with the study, diagnosis, and medical and surgical treatment of disorders of the foot, ankle, and lower extremity. |
| Veterinary Medicine | Veterinary medicine is the branch of medicine that deals with the prevention, control, diagnosis and treatment of disease, disorder and injury in animals and along with this, it also deals with animal rearing, husbandry, breeding, research on nutrition and product development. |
Professional School Admission Exams
Professional exams are difficult and are not "just another science test." Exams are designed to measure how much you have learned and retained, and how well you can apply knowledge in new situations. Successful applicants possess both an understanding of the fundamentals of science and the ability to apply knowledge to real or theoretical experimental settings and case studies.
Profession
Typically-Required Exam
Chiropractic
No admission exam required
Dentistry
DAT (Dental Admission Test)
Medicine
MCAT (Medical College Admission Test)
Optometry
OAT (Optometry Admission Test)
Pharmacy
PCAT (Pharmacy College Admission Test) or
no admission exam required
Physical Therapy
GRE (Graduate Record Examination)
Physician Assistant
GRE (Graduate Record Examination)
Podiatry
MCAT (Medical College Admission Test) or
GRE (Graduate Record Examination)
Veterinary Medicine
MCAT (Medical College Admission Test), or
GRE (Graduate Record Examination) and GRE Advanced Biology Section
Check with the professional school of your choice for specific admission test requirements. Application packets for these exams are available online at the national exam's website.
Four-Year Planner
Admission to professional schools – including medical, pharmacy, physician assistants, optometry, veterinary, and dental schools – is very competitive. Our four-year planner is meant to be a reference to help you coordinate your efforts to be prepared to apply to a professional school in your junior year. The College of Science attempts to help students with a range of abilities become accepted to a professional school. Students are advised about multiple career pathways, and if the grades are not high enough for medical school, there are other healthcare areas that will accept students with GPA of approximately 2.70 – 3.00.
You must achieve and maintain a high level of dedication and determination to gain entry. It is your responsibility to work hard and persevere.
View the Pre-Professional Four-Year Planner
Frequently Asked Questions
Our Pre-Professional Advisors answer many questions from students seeking a profession in healthcare; some of those questions come up frequently. While you're always welcome to contact our advisors, you may find the answer to some of your questions here.
View the Pre-Professional FAQ
Ready To Get Started?
Seeking admission to a professional program can be a difficult process with lots of variables. The Pre-Professional advisors at the College of Science can assist you with your preparation and choices. You may speak to the advisors at any time if you need help or have specific questions.
The College of Science Office of Student Services will assist you with class selection based on your ACT/SAT scores, Advance Placement classes, and goals.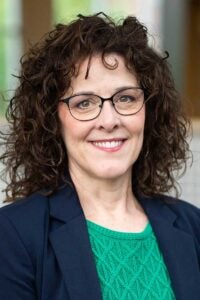 Contact Sara Simpson for:
BS to MD / EA advising
Pre-Chiropractic advising
Pre-Optometry advising
Pre-Physician Assistant advising
Mathematics advising
Statistics advising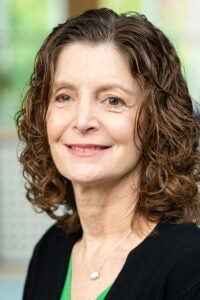 Contact Tricia Agnello for:
Biological Sciences advising
Pre-Dental advising
Pre-Medicine advising
Pre-Veterinary advising
Pre-Physical Therapy advising
Physics advising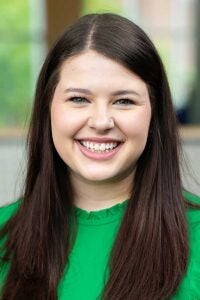 Contact Paige Kennedy for:
Criminal Justice advising
Chemistry advising
Pre-Medicine advising
Pre-Pharmacy advising