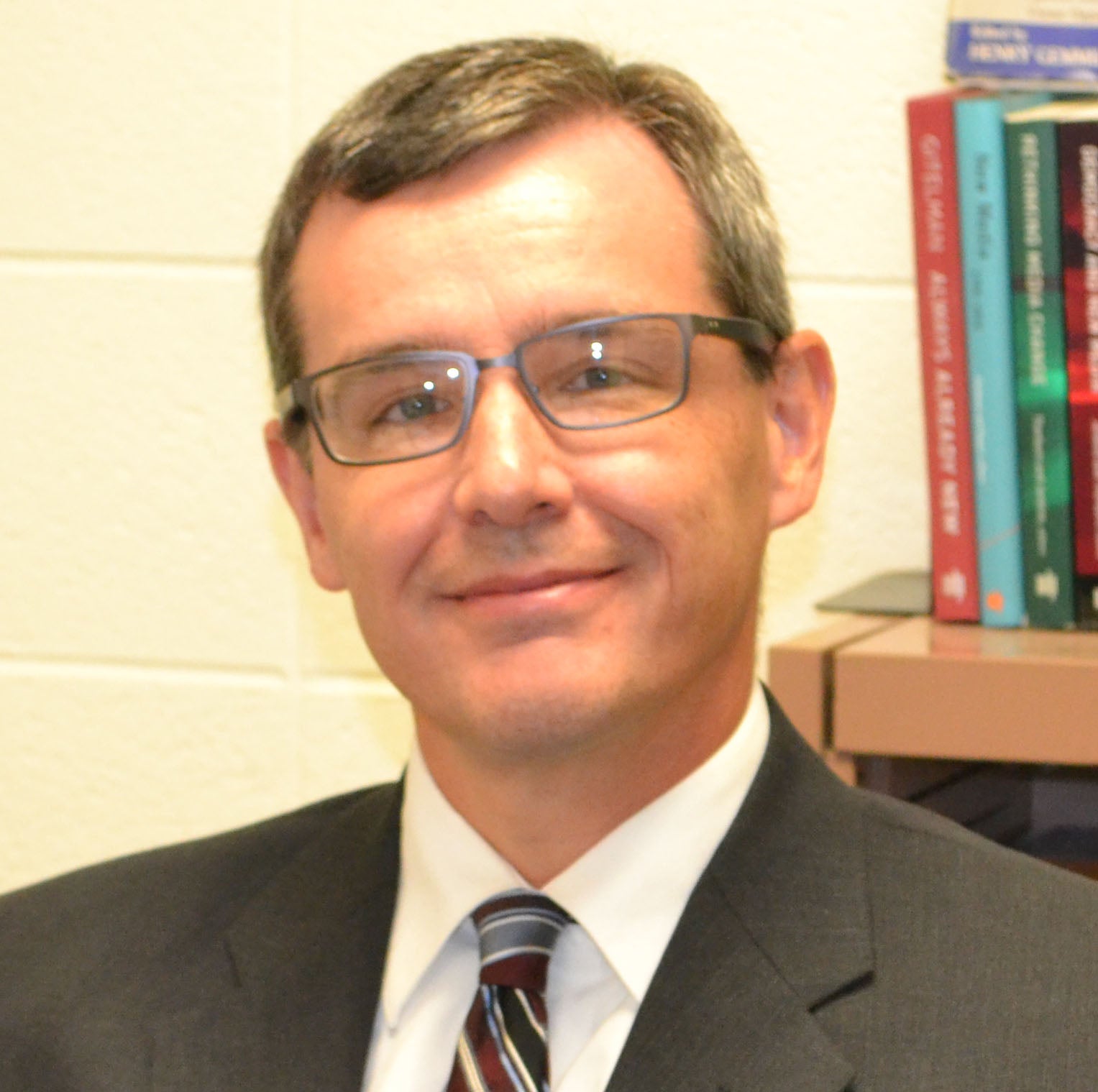 Graduate Coordinator
Mass Communication History, Media & Cultural Studies, Print Journalism, SPJ, Adviser
Email:
rabe@marshall.edu
Phone: 304-696-4636
Dr. Robert Rabe teaches news reporting and writing, history of mass communication, and media and cultural studies at Marshall University, where he has been on the faculty since 2007. Rabe earned a BA in American History from the University of Nebraska and a MA and PhD in Mass Communication from the University of Wisconsin. He has published a number of articles, book chapters, and reviews about journalism and history. He is currently finishing an article about press coverage of the 1964 presidential election and writing a book about the syndicated newspaper columnist Marquis W. Childs and the political history of the Cold War. He lives in Huntington with his wife Cory and their two cats.