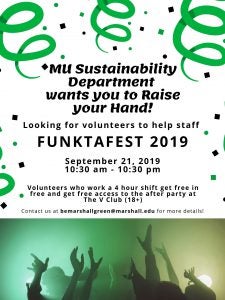 We are looking for volunteers to help us staff our efforts at Funktafest 2019!
September 21, 2019, 10:30 am-10:30 pm
Any volunteer who works a 4-hour shift will get into the event for free. Also, you will receive free access to the after-party at The V Club (18+).
Contact us at bemarshallgreen@marshall.edu to sign up!