---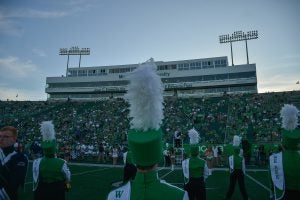 Marching Thunder
The Marshall University Marching Thunder is the largest and most visible student organization on campus. As the largest student organization on campus, the marching band provides entertainment and school spirit at football games, basketball games, and other community functions.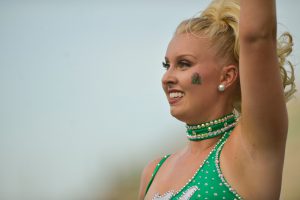 Events
The Marching Thunder hosts several events throughout the year for Alumni, High School and Middle School students in the area. Check out our events page and our social media for more information on upcoming events!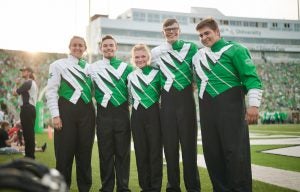 Students
There are no tryouts for membership in the Marching Thunder for instrumentalists. However, auditions are required for new students that wish to apply for a partial tuition scholarship through the marching band.