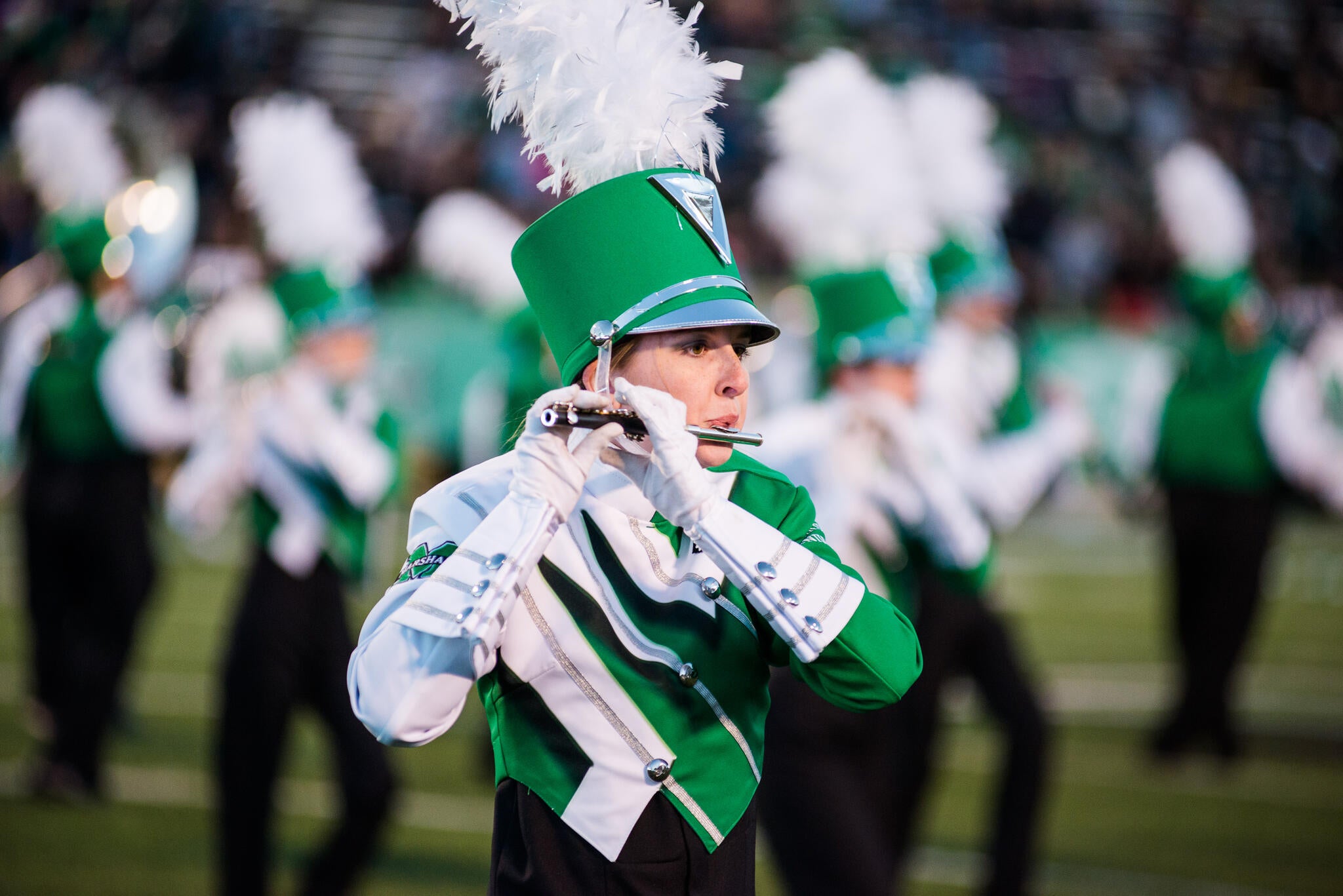 The Marshall University Marching Thunder is the largest and most visible student organization on campus.  With over 300 students, the marching band provides entertainment and school spirit at football games, basketball games, and other community functions.  It provides a family for its members and fosters teamwork and dedication for a common goal.
If you have been accepted to Marshall University and would like to join the Marching Thunder, please click here to register in our database.  We will send you updates and information throughout the summer.  Please note that you will also need to register for the course at orientation.
Band camp will be August 9-16, 2018.  Marching band is a one-credit course (MUS 266/466) that meets Monday, Wednesday, and Friday from 3:30-5:30.  The band performs at every home game, as well as local marching band exhibitions.  Membership is open to all Marshall University students regardless of major and scholarship opportunities are available to those students wishing to audition.
Wind players are not required to audition for membership, however, there will be a simple audition to assign parts at band camp.  The Drumline, Color Guard, Majorettes, and Featured Twirlers hold auditions in the spring and more information can be found on their section pages.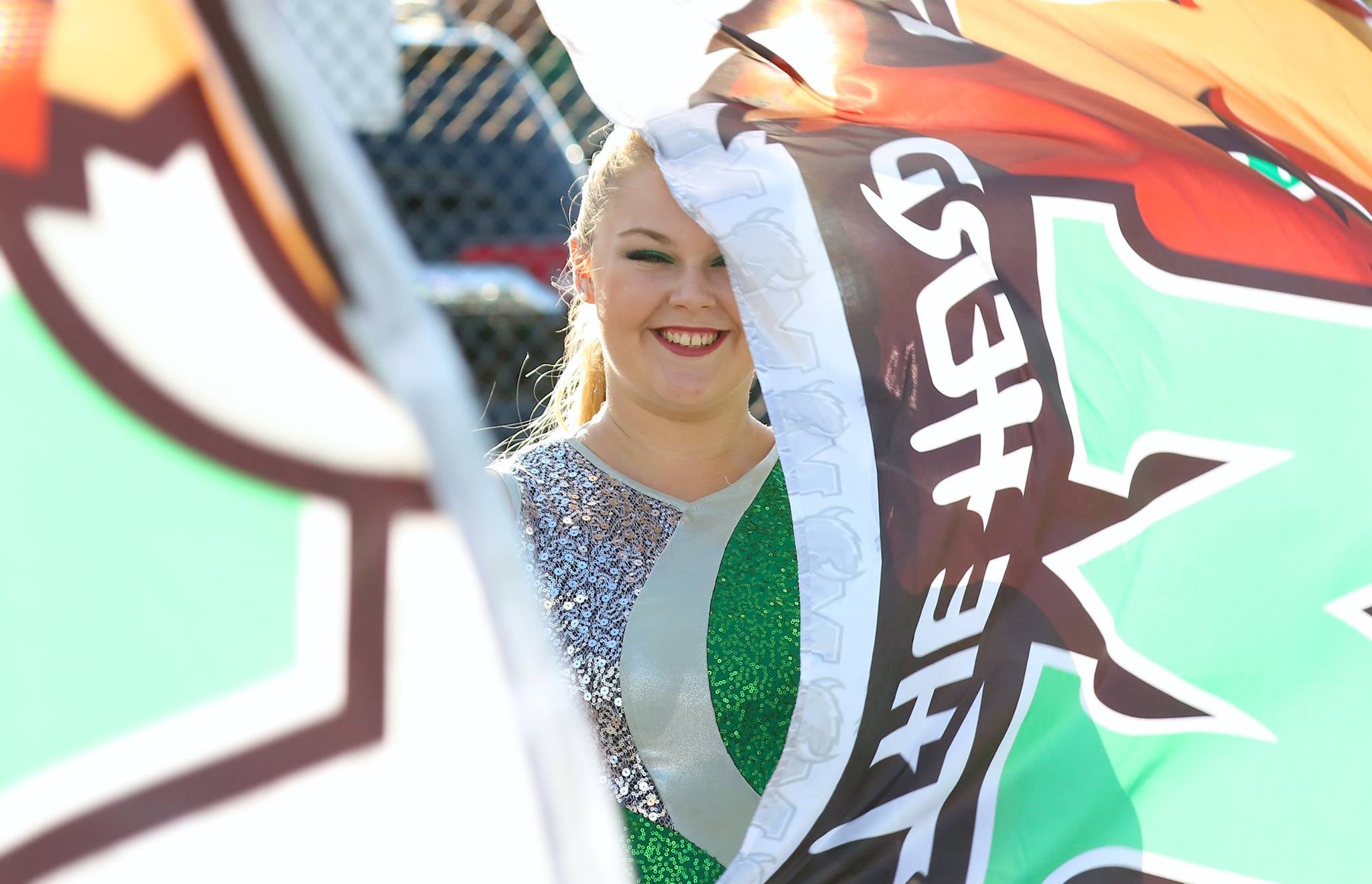 If you have any questions, please don't hesitate to contact the band office.  We have also provided a FAQ page to give you more information as well.
Come be a part of the incredible tradition of Marshall University and the Marching Thunder!