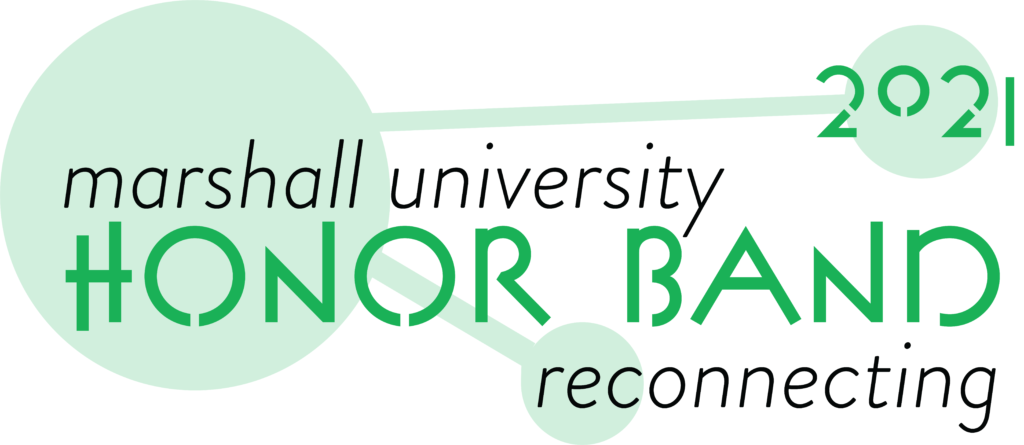 The Marshall University Bands are excited to announce the Marshall Honor Band: Reconnecting. This year will feature a completely reimagined experience for students and teachers including a virtual event hosted on March 26, 2020 and a series of on-demand lessons from our Marshall faculty that can be used at any time.
2021 Marshall Honor Band: Reconnecting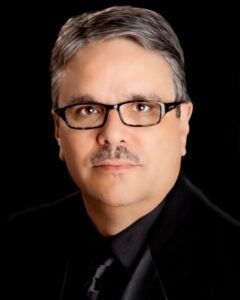 This year Marshall has invited renowned composer and educator, Robert W. Smith to be our guest clinician. Focusing on the theme of reconnecting, we hope this year's special honor band will be a chance for students to connect with music, Marshall, and each other.
Participants will have a chance to rehearse Robert's new piece Portals in a live, virtual setting. Students will also attend sessions with the Marshall Band Directors as well as masterclasses with our Marshall faculty.
Following the one-day event, students will submit recordings of themselves playing "Portals." The recordings will be edited together and premiered on a special Marshall Bands Concert.
Registration
This year registration is FREE and we ask that each student register individually. This will allow us to send music and links to the sessions directly to each person. Registration is completely free and each student will have an official Honor Band Certificate mailed to their school following their attendance.
Register Here!
Special Note: Make it a Virtual Field Trip
We encourage teachers to register their entire band for the virtual event. We can broadcast directly into your band room for the day. We still ask that each student register individually so we have a count on how many people are attending. All you need to do is register yourself as a participant and work out getting all your students to the room that day.
Schedule
9:00am Welcome
Join the Marshall Band Directors to kick off this year's virtual honor band. Learn about the experience and maybe catch a special guest appearance!
9:15am Virtual Rehearsal 1
Robert W. Smith introduces his new pieces, Portals, and works with participants to prepare them for making their individual recording.
10:15am Break
Take a few minutes to stretch and relax while listening to members of the Marshall Bands talk about their experiences in the Marching Thunder, 6th Man Pep Band, and concert ensembles.
10:30am Clinic 1: Finding Our Why
We have all navigated a challenging year and the importance of music, especially creating music, has never been more crucial. Director of Bands, Dr. Adam Dalton, takes a deep dive into WHY we choose music and the importance of continuing your passion for music for life.
11:00am Lunch and Listen
Grab some food and enjoy videos of instrumental ensembles from the Marshall School of Music. Some of our students will also be on the chat so you can ask questions about what it is like to be a band student at Marshall.
12:00pm Masterclasses
Meet in small groups with the Marshall School of Music faculty where you will learn specific concepts you can use to improve on your instrument right away!
12:45pm Clinic 2: Play…don't Practice.
Dr. Chris Schletter, Director of Athletic Bands, helps to re-imagine the ever-important part of the music endeavor…practicing. Together, we will determine a new way to approach the daily efforts of playing our instrument for musical development in performance (that's a fancy way to say 'practice'). We will examine what should be played in a session, how long it should be, goal setting, and more.
1:15pm Virtual Rehearsal 2
Robert W. Smith joins us one more time to finish rehearsing Portals
2:15pm Closing Remarks
Learn how you will go about recording and submitting your individual performance of Portals that will be edited with all other participants for one virtual band experience.
2:30pm Honor Band Concludes
Portals Production Timeline

Date
Event
March 19, 2021
Registered participants will receive access to honor band materials

Midi Recording of Portals
Conductor's Score
Conductor's Track with video of Robert W. Smith conducting with recording and click-track.
Individual Parts

March 26, 2021
MARSHALL HONOR BAND: RECONNECTING
April 2, 2021
All Student/Band Recordings Due
April 30, 2021
Special concert with the Marshal Bands and debut of the Virtual Honor Band performing "Portals"
On-Demand Videos
The Marshall University faculty will provide a series of pre-recorded videos both teachers and students can access. This will allow Marshall Honor Band: Reconnecting to go on past the one-day event and provide resources for years to come. Participants will receive a link to the YouTube playlist with on-demand videos.
Topics will be announced soon