As the centerpiece and main physical attraction of the Outdoor Pursuits program, it is no wonder why the indoor climbing wall creates so much excitement and energy at the Marshall Recreation Center. Through clinics, classes, climbing challenges, and competitions, the climbing wall always has something happening for members and non-members alike. The climbing and bouldering wall is 30 feet tall. Stop by today and enjoy the Tri-State's only indoor climbing facility!
Climbing Wall Services & Fees
---
Your membership includes full unrestricted access to the climbing and bouldering wall. Additionally, patrons will be able to use any of our equipment free of charge. This includes harnesses, helmets, climbing shoes, and belay devices. Patrons are allowed to utilize their own equipment but 'life saving devices' will be subject to inspection by the Outdoor Pursuits Staff. Any equipment found to be unsafe will not be permitted for use at the climbing wall. If you are interested in increasing your climbing knowledge and skills, be sure to keep an eye out for our belay safety clinic and our lead climbing clinic!
Climbing Wall Events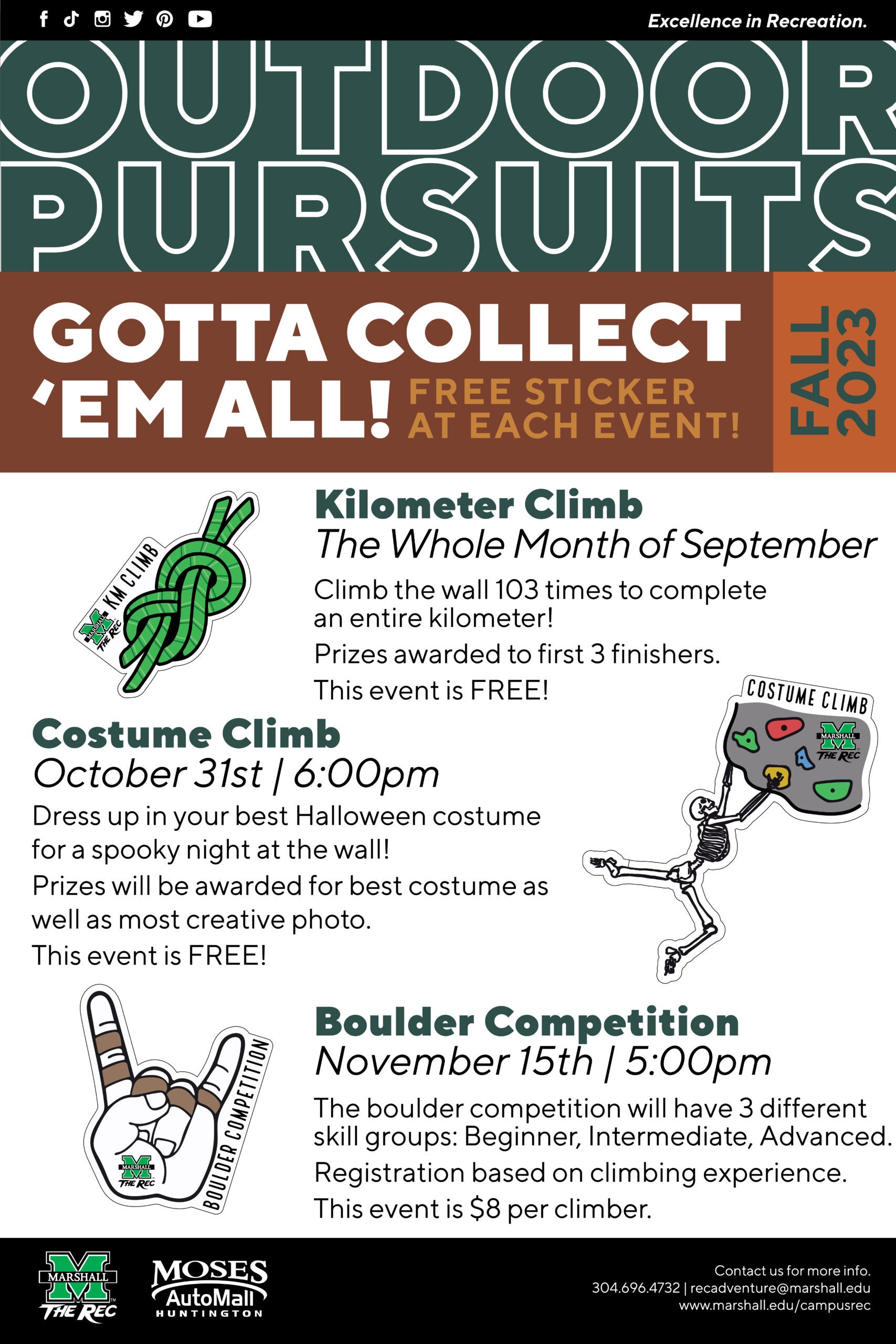 Register for The Kilometer Climb!
Register for The Costume Climb!
Register for The Boulder Competition!
For more information about Outdoor Pursuits, please contact: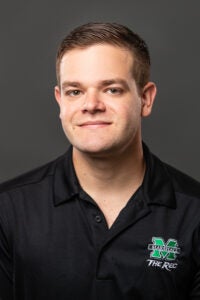 Zach Kula
Assistant Director of Programs: Competitive Sports, Camps & Outdoor Pursuits
Email: kula@marshall.edu
Telephone: 304-696-4652