As the centerpiece and main physical attraction of the Adventure Recreation program, it is no wonder why the indoor climbing wall creates so much excitement and energy at the Marshall Recreation Center. Through clinics, classes, climbing challenges, and competitions, the climbing wall always has something happening for members and non-members alike. The climbing and bouldering wall is 30 feet tall. Stop by today and enjoy the Tri-State's only indoor climbing facility!
Climbing Wall Services & Fees
---
Belay Safety Clinic
---
This clinic serves as a great introduction for new climbers and as a perfect refresher course for previous climbers. Once you enroll and pass the safety and skills class, you can climb as much as you want for four months! Register online today.
---
Members: FREE
---
Non-members: $25
---
Day Pass
---
Once known as the Try Climb, the new day pass allows the visitors to climb as much as they want for the day! This is also a great option members to try it out before committing to the safety and skills clinic. The day pass includes free use of our climbing shoes and harnesses.
---
Daily Rental Fee: $5
10-Pack Climbing Pass: $25
20-Pack Climbing Pass: $40
Climbing Shoes
---
Designed to improve the climber's abilities, climbing shoes are a great way to better your climbing experience at the Marshall Recreation Center! Visitors of the Rec's climbing wall have the opportunity to rent top brand shoes for an extremely low price.
---
Daily Fee: $3
10-Pack Shoe Pass: $20
20-Pack Shoe Pass: $30
---
For more information about Adventure Recreation, please contact: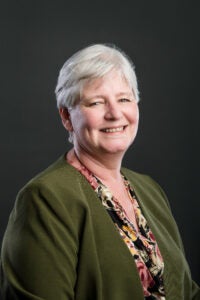 Cindi Tscherne
Associate Director of Programs
Email: tscherne@marshall.edu
Telephone: 304-696-6759